GB Women – Meet Prof. Vanessa Waltz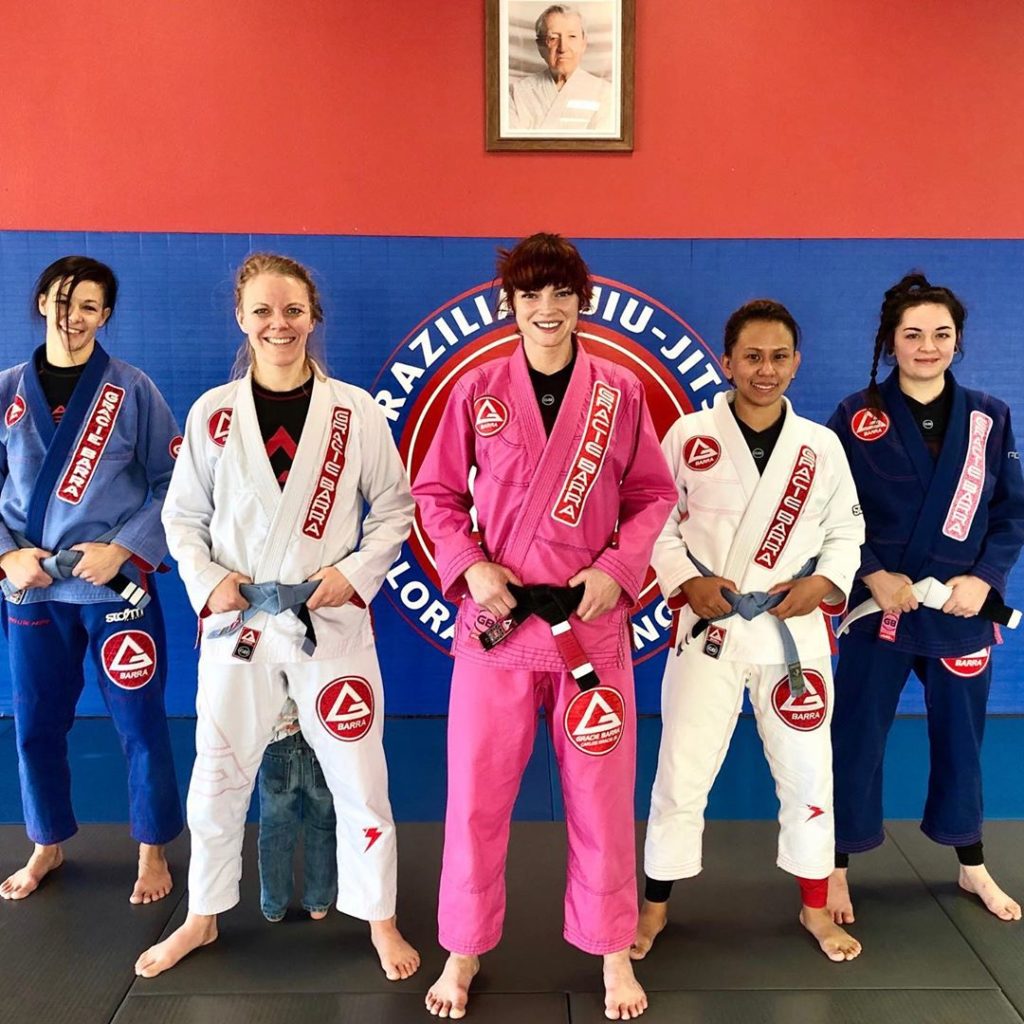 Prof. Vanessa Waltz is a co-owner of Gracie Barra Colorado Springs and an active competitor. One look at her social media and you can see Prof. Vanessa is a high energy person who approaches life and Jiu-Jitsu with great enthusiasm and passion.
ㅤ
"When athletes compete, they are seeking the truth about themselves and their skills."
ㅤ
GB: How did you start training Jiu-jitsu and where is your home GB school?
ㅤ
Prof. Vanessa: I started BJJ in early 2003.  It saved my life just four months later and I made the decision to dedicate my life to learning and sharing with others.  My journey is long so I will save my full story for another time.  I came to Gracie Barra in 2012 as a Purple belt seeking quality instruction, guidance, and a place to grow into a servant of my community through leadership.  My husband and I now own Gracie Barra Colorado Springs and have been serving Colorado together since May 2012.
ㅤ
There are a lot of different types of students that come through the doors of your GB school.  What are some of the positive benefits that your students get from training jiu-jitsu?
ㅤ
Every individual has a special path.  When we come together on the mats, it's a brilliant mix of personalities, backgrounds, and goals.  All benefit from training: self-defense skills, stress relief, friendships, better sleep, increased coordination, goal setting and achievements, personal growth, social skills, increased fitness, problem-solving skills, confidence, and leadership development.
ㅤ
GB: What kind of advice do you give to the women who want to try Jiu-Jitsu?  What is the key to female students enjoying and getting the most out of training Jiu-jitsu?
ㅤ
Prof. Vanessa: My advice to women thinking about trying BJJ is to do their research.  Find a school that has other women training and ask a lot of questions about how it's operated, qualifications of instructors, and trust their instincts.  I believe the standards of Gracie Barra make these schools a great place to start!  A major factor is the Fundamentals instructor must be of the highest quality communicator and following guidelines set forth by Master Carlos Gracie Sr/Jr, and the community of women training is growth-oriented rather than competitive.  There must be a safe place for them to go for goals whether it's to get into better shape, make friends, or be world champion!
ㅤ
GB: How important do you feel competition is to develop your Jiu-jitsu?  How has your competitive experience shaped your philosophy of Jiu-jitsu?
ㅤ
Prof. Vanessa: Competition has been pivotal in my personal growth as I'm sure many others.  When athletes compete, they are seeking the truth about themselves and their skills.  Competing has a way of shining light immediately on things that need improvement!  It will show you the truth of the ego.  When we train with our team for a time, we learn strategies for them but competition will test your problem-solving skills in an extremely stressful situation against an opponent who has a different game and wants to beat you with everything they have.
ㅤ
From a personal perspective, I think competing is very healthy for every student to try at least once, and should be mandatory for instructors to have done a few or coaching at comps for years.  Not to prove their ability to teach, but to relate and help those who desire to follow the path of the champion.  Experience is understanding every element that your students will face and offering guidance in their pursuit.
Competing gives you goals, will affect choices about diet and exercise, and leave you with lessons.  Results from the competition are increased self-defense skills, new techniques to focus on, and camaraderie.
ㅤ
GB: What inspires you to live a Jiu-jitsu lifestyle and how do you challenge yourself through Jiu-Jitsu?
ㅤ
Prof. Vanessa: Jiu-jitsu as a lifestyle is very fulfilling.  The goals are huge!  Having gone through plateaus and phases of frustration I have learned the value of setting my own goals outside of promotion or even competition.  On the mats, I give myself goals of trying to hit certain moves I have learned or reach a number of takedowns during a match, etc. This keeps me focused on growth and if I have not become proficient in the new pattern, it keeps me humble and open to the exploration of new ideas.  Off the mats, jiu-jitsu has saved me physically, emotionally, and mentally.
ㅤ
The lifestyle is what you ultimately carry into the world.  How you speak to people (confidence or discussing ideas), how you hold yourself, respect for people from all walks of life, better choices like diet or activities (party less, train more), more patience with kids (they can't smash you in side control for 5 minutes lol), and eventually the leadership skills will reflect in the job as well.
ㅤ
GB: What are the exciting things that you have planned at your Gracie Barra school?  Would you like to give a shout-out to any sponsors, coaches, or training partners?
ㅤ
Prof. Vanessa: At Gracie Barra Colorado Springs we are excited to continue to grow and share the art of BJJ with as many as possible with the utmost quality and care. To see students and coaches succeed in their pursuits, and see a happier, healthier community as a result of Jiu-Jitsu!
I would like to personally thank my husband Professor Bryan for his constant and continued efforts as a leader in Colorado.  His teaching is on a level I continue to aspire to, his game during training is top-class, the kids' program flourishes under his leadership, and as a person of the highest caliber.  Quick shout out to my fellow teammates;  thank you for making my life so special on every level, I have made it through some really rough times because of you!!  I am forever and completely thankful for you.
ㅤ
@infinitydestro
ㅤ
GB Values: Jiu-Jitsu Culture
ㅤ
Credits: Mark Mullen
Gracie Barra Black belt based in Asia