GB Motivation: Advice for Gracie Barra Women
Gracie Barra is "Jiu-jitsu for everyone". Every person who cinches their belt up and bows onto the mats at a GB academy is coming for their own personal reasons. This can be very different for each individual. Each of us has our own challenges, goals and reasons for training jiu-jitsu.
ㅤ
On Gracie Barra Blog we have interviewed several of the most experienced and successful Gracie Barra female instructors and competitors about their stories in starting jiu-jitsu. About what their involvement in jiu-jitsu has taught them about life. And sharing some advice for other women in the Gracie Barra school.
ㅤ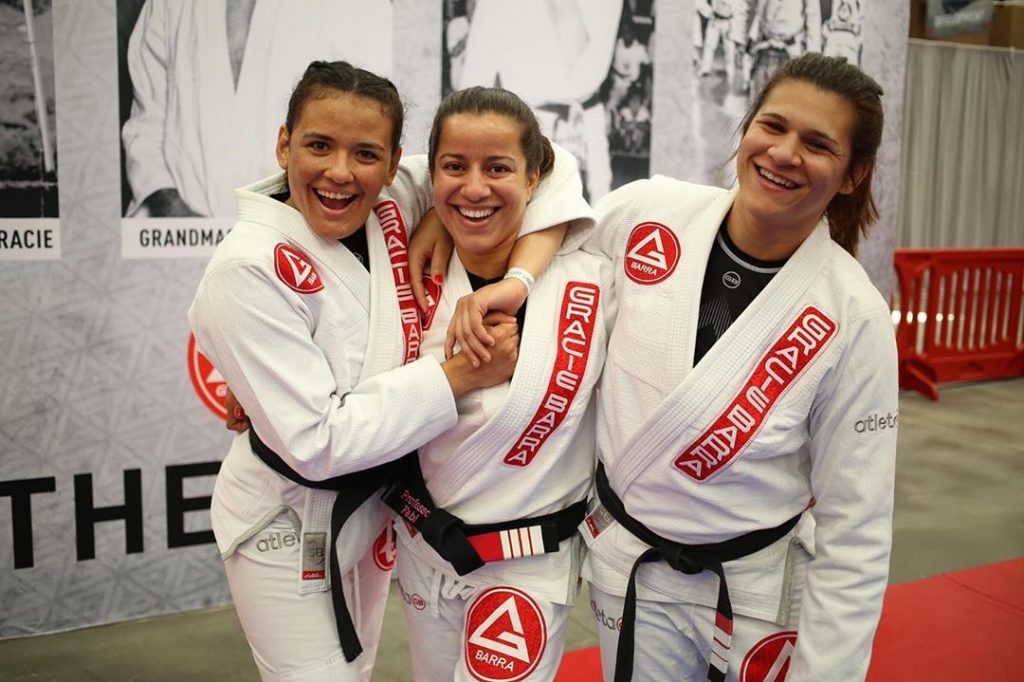 ㅤ
Today we hear from 3 of Gracie Barra's most prominent women Professors:
Prof. Fabiana Borges of Gracie Barra San Antonio, Texas @fborgesjiujitsu
Prof. Ana Laura Tinoca Cordeiro of Gracie Barra Upland, California @analauragb
Prof. Jessica Oliveira of Gracie Barra in Glendale, California @jehflowersbjj
ㅤ
Q: How did you get started training in jiu-jitsu?
ㅤ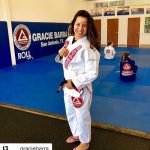 Prof. Fabiana Borges: I was born in Rio de Janeiro and started to train at social project at the age of 11 years old. I was looking for some activity to do and found Jiujitsu.
It was love at first sight.
ㅤ
ㅤ
ㅤ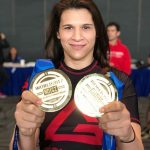 Prof. Ana Laura Tinoca Cordeiro : I've been doing Jiu Jitsu for over 15 years , earning a back belt 2nd, degree.
I'm from Brasilia, and when I was 16, I was a teenager who was a bit over weight and wanted to get in shape.
"What do you say to women who ask you about trying jiu-jitsu classes?" Don't hesitate, do it!
ㅤ
ㅤ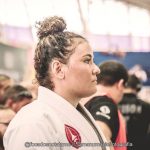 Prof. Jessica Oliveira: I am from the state of Amazonas, Brazil. I started jiu-jitsu through Sensei Henrique Machado.
At that time I was training wrestling in his gym under José Falabella Neto.
I always encourage women to try jiu-jitsu. Most people, especially women, are intimidated at first. So I let them know that it is an art that allows you tonteias your mind and forget about normal stresses of everyday life. It really can change your life.
ㅤ
Q: How do you see jiu-jitsu improving the life of women who train?
ㅤ
Prof. Fabiana Borges: I have seeing ladies coming in to the school with a lack of confidence and becoming very confident. Usually, they start to train at Ladies Only class, two times a week then they ask to transfer to coed class and start to feel confident to train with the guys. Also, many of them start to compete, improve their eating habits, working out, losing weight.
It's a big life changer for some ladies. It gives you something to look forward on your day.
ㅤ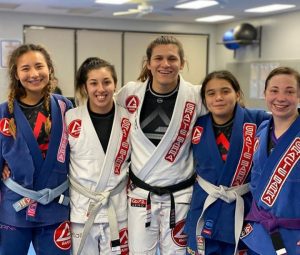 Prof. Ana Laura Tinoca Cordeiro : Women in special need to know how to defend themselves. In Jiu Jitsu you can find the self confidence you need to face though times. Jiu Jitsu is an awesome!
Jiu-Jitsu is the same for any one. You just have to give the right time, put the effort so you can get the benefits.
ㅤ
Prof. Jessica Oliveira: Jiu jitsu builds confidence in a unique way and thus is very empowering for women.
My biggest obstacle was that I had no confidence in myself. I overcame that by training more and more and never giving up. Every woman is different and has different challenges. Some women do not trust themselves or others.
ㅤ
Some women do not feel comfortable training with men. And there are many different challengers for all types of people. This is what make jiu jitsu so great. It gives people he power to overcome so many different challenges. This will most definitely improve their lives and their lifestyles.
ㅤ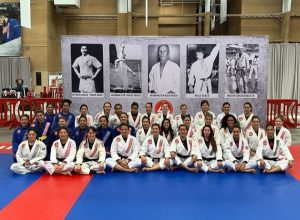 Q: Can you share some jiu-jitsu advice with GB women?
ㅤ
Prof. Fabiana Borges: I believe that the biggest lesson that I got from Jiujitsu is that sometimes you are in a bad situation and you have to maintain calm, breath and think about the possibilities to get out and overcome it. Do not think about the problem, think about solutions.
Be humble!
ㅤ
Prof. Ana Laura Tinoca Cordeiro : Not just in bjj but at anything you want to do, you have to give your best, trying to be the best. It doesn't matter each area. Just do your best and you will get the best. "Hard work works"
ㅤ
Prof. Jessica Oliveira: My best advice came from my Sensei Henrique Machado. He believed in me since the beginning when I was a brand new white belt.
ㅤ
He always advised me to be dedicated, focused and loyal to everything I did. Today I am grateful to all the councils that he gave me. My goal is to pass on as much of the lessons I learned from him, to my students. If I accomplish his goal, I know I will change many lives for the better.
ㅤ
GB: Let's close with some great words from Prof. Fabiana
ㅤ
Prof. Fabiana Borges: I believe that jiu-jitsu can help you be a better person, overcome your fears and obstacles. Also, it's a great work out, you have fun while doing it and make lifetime friends.
ㅤ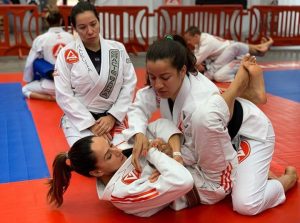 My life is the bjj lifestyle, all my friends were made through bjj, I make a living from bjj and live to do bjj!
I have to think about whatever I eat or drink, so I can have energy to teach and train. On my rest days I try to do something around nature to recharge my energy.
I like reading and watch video about bjj. That's my life!
ㅤ
See also on Gracie Barra : Is Strength Important in Bjj?
ㅤ
Credits: Mark Mullen
Gracie Barra Black belt based in Asia