GB Kids: A Success Story with Prof. Bryan Waltz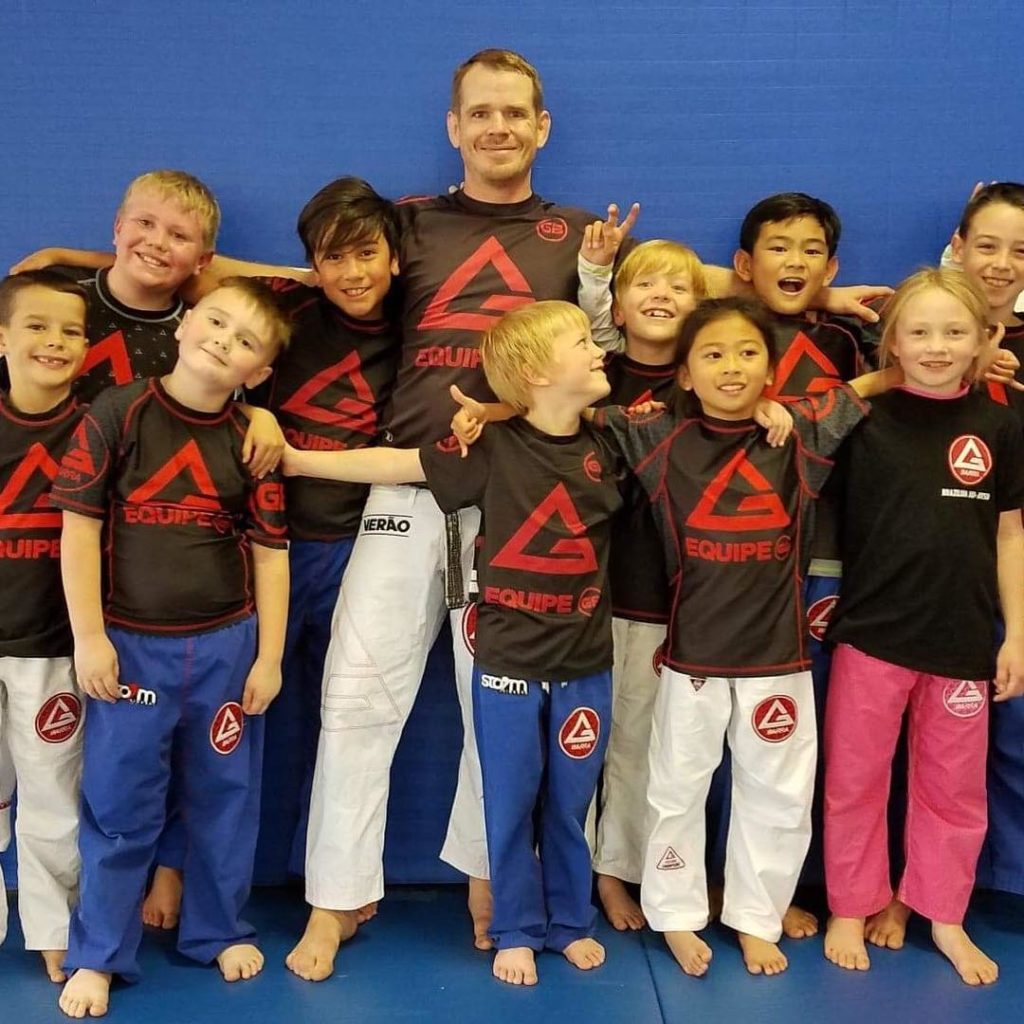 "…a hard-earned advantage that in a life-threatening situation can make all the difference."
ㅤ
Prof. Bryan Waltz from GB Colorado Springs talks about a real-life story of where a Jiu-Jitsu student used their skills to protect themselves in a dangerous situation.
ㅤ
The Gracie Barra Kid's jiu-jitsu program equips young people with the tools and confidence they need to face their challenges in the world.
ㅤ
Prof. Bryan runs the successful GB Little Champions program at his GB school, and talks about jiu-jitsu for kids, and shares advice on how kids can get started in Jiu-Jitsu.
ㅤ
GB: What kind of positive feedback have you heard from parents whose children have started jiu-jitsu?
ㅤ
Prof. Bryan: I have gotten countless messages of positive feedback from parents over the years but messages like this really drive to the heart of why we teach Jiu-Jitsu. I received this message from a thankful father. I changed the name of the boy for the sake of anonymity.
ㅤ
"Hey Bryan, I wanted to thank you. John got jumped in school yesterday. The first guy that punched him, John took down and put him in a rear-naked choke. Using him as a shield while other kids tried to punch and kick him while he was down. John is alright now, a little banged up. Thanks again, Bryan."
ㅤ
One of the kids in the crowd recorded the incident and I watched the video. It was just like his dad said. John was assaulted but he was not a victim. He was a quiet, very well mannered kid who trained with me for a few years, did some competitions, and ended up in a rough High School. The kids who tried to punch and kick him on the ground had to give up in this case because of John and such a strong grip on their friend. The whole thing ended with no blood or broken bones but if John didn't know Jiu-Jitsu the outcome could have very easily been a humiliating public beating. As parents, we do so much to protect our kids but at some point, we have to let them out of our supervision and leave them unprotected among their peers. The promise of Jiu-Jitsu isn't to make anyone invincible. The promise is to give them an edge, a hard-earned advantage that in a life-threatening situation can make all the difference.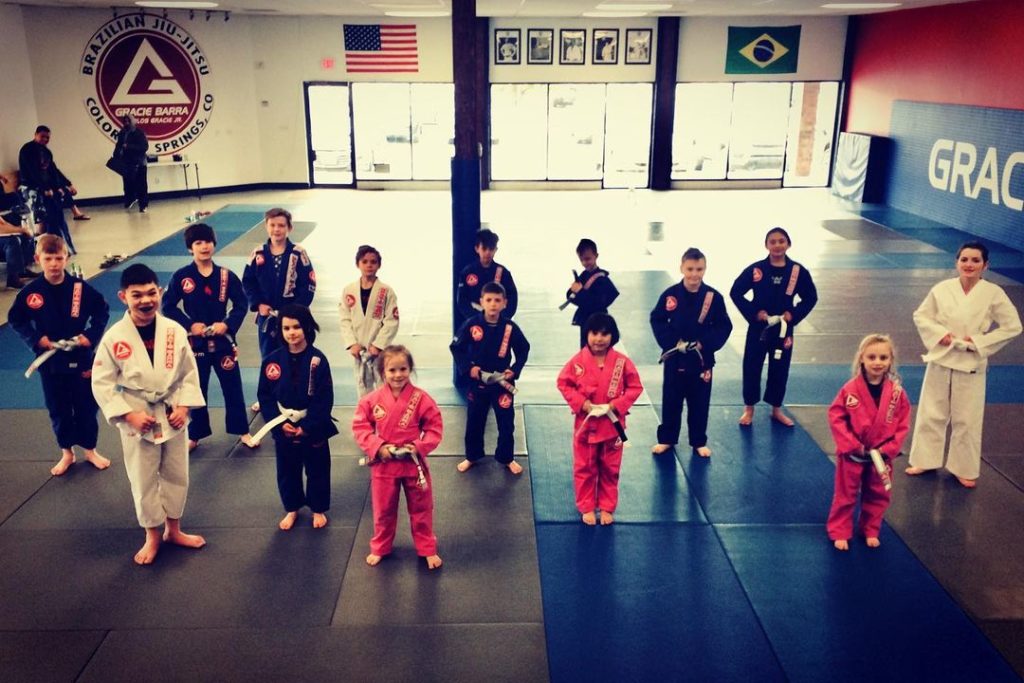 GB: Can you share a success story of one of your GB Kids students?
Prof. Bryan: They are all still works in progress! I have grown apart from the kids I used to teach in New Mexico under Professor Tussa but have heard that many have become fine young adults. My current crop of kiddos shows great potential in BJJ and in life!
ㅤ
GB: Some parents may be concerned that jiu-jitsu carries the potential for injury. How does Gracie Barra ensure a "safety first" experience in the kid's programs?
ㅤ
Prof. Bryan: Kids come into class all the time with a cast on their arm or wrist! Haha. Where did they get this injury? It's always the playground or falling out of trees or being careless at home. In all my years I have never had a serious injury in class. The injuries kids get at a Gracie Barra school are along the lines of a scraped knee or bumped nose, a few tears followed by laughter after a hug from mom or dad. Other sports like football, soccer, gymnastics, or cheerleading all carry more dangers in general than BJJ for kids in my opinion. Kids at Gracie Barra train under close adult supervision on the state of the art mats which keeps injuries at a minimum.
ㅤ
GB: What advice do you have for parents who are thinking of starting their children in jiu-jitsu classes? What is the first step?
ㅤ
Prof. Bryan: The first step is just to sign your kids up and create a routine.
ㅤ
My advice to parents is to be patient and trust in the system. Don't push your kids very hard or you will end up ruining the experience for them. The trick is to teach self-reliance so don't yell at them from the sidelines. Let them think for themselves and have fun. If they enjoy themselves then they will eventually want to train for themselves and not for mom or dad. Then they can get hungry for Jiu-Jitsu and before you know it a fire will be lit. Be careful not to be an overbearing parent that extinguishes that fire. Parents are fantastic at ruining fun things, myself included! To really coax the best out of your child for long term Jiu-Jitsu training, your critiques should be gentle and minimal and your praise should be over the top! Don't try to be your child's coach, he or she already has one. Instead, be your child's cheerleader. Let us return to our tree analogy. Growing a tree takes time and its growth rate, assuming it has adequate light and nutrients is based on its genetics. If you get impatient with the growth rate and start pumping up the fertilizer and energetically pruning branches, pretty soon you have a sick tree. I know many kids that were pushed too hard, won some tournaments, got burned out, and disappeared. Slow and steady wins this race. If you are a parent then sign your kid up, bring them two days a week, leaving time for other activities, and then take a big step back and relax. You've just made one of your best parenting moves. One day your child will thank you for the benefit of the fruit of the tree you grew together!
ㅤ
@waltz.bryan
ㅤ
See also: Gracie Barra Kids Jiu-jitsu with Prof. Bryan Waltz
ㅤ
Credits: Mark Mullen
Gracie Barra Black belt based in Asia