GB Interview: Jason Dowse
 When did you start training Jiu-Jitsu? 
I started training when I was about 11 years old, towards the end of 2012.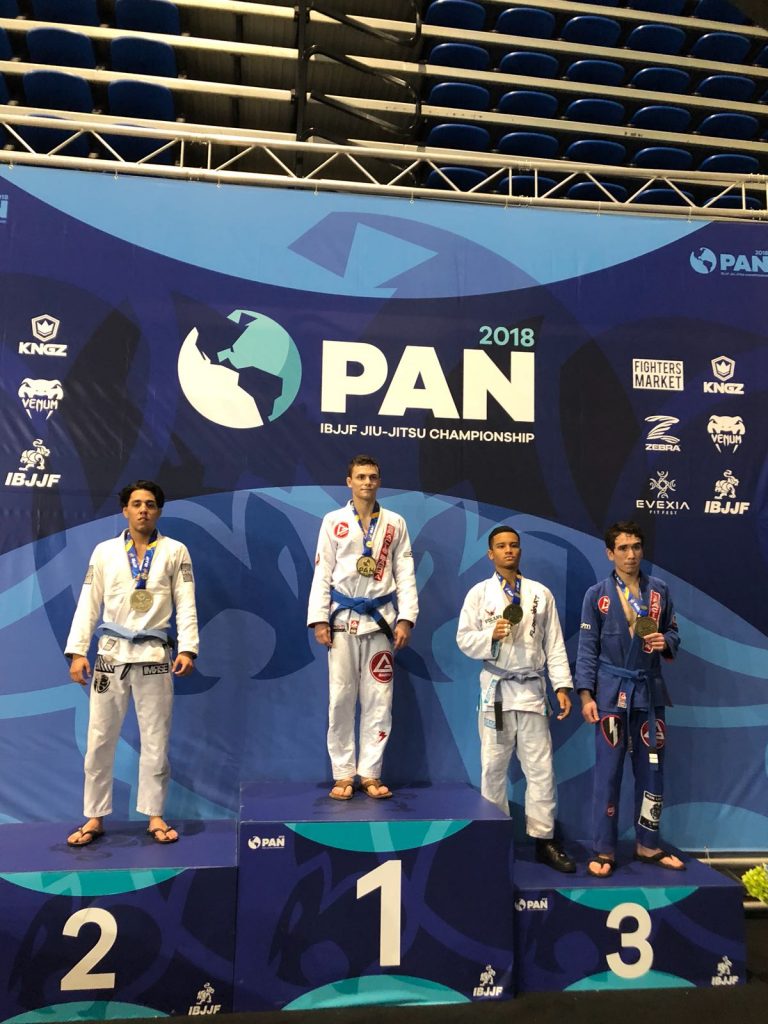 Where did you start training ? Where do you train now? Who's your instructor ?
I started training at Gracie Barra Upland, where I still train to this day, under Professor Ana Laura Cordeiro and Rafael Novais.
 What took you to start competing?
I had always put off competitions for a very long time after I started training. My Professor would always encourage me to compete, but I always found an excuse. Finally, I decided to give it a try a little over three years after I started training. After my first competition, I very quickly found a love for competition and jiu-jitsu itself, and started competing regularly.
Tell us a little bit about your training routine?
 I train every day of the week, except Sundays for rest. I train in the morning and at night, and find time to workout in between classes.
What's your favorite position or submission ?
 My favorite positions are the Leg Drag, Berimbolo, De La Riva Guard, and Spider Guard. My favorite submission is the Bow and Arrow.
How is your tournament preparation ?
I like to think that I work to improve the way that I train at all times. I aim to train hard and effectively every time I train, that way I'm always confident in my abilities. Tournament preparation is simply a bit more methodical for me. I try to focus on the areas of my game that I think need particular work, while keeping my strengths sharp.
How long before pan ams did you start prepping ?
I had been prepping heavily for Pan Ams ever since No Gi season finished mid-last December. However, I always look forward to the next major title after each one passes. In a way, I had been preparing for it since Worlds last year.
Did you do anything different? Did you abdicate of anything with the championship in mind? What was your hardest sacrifice if any?
This year I focused on improving my confidence and not making excuses. I put emphasis on pushing myself to stay mentally strong, not making excuses for shortcomings, but also being confident in my ability to succeed given the hard work I've invested. I wanted to make sure that I stepped on to the mats fully believing that I deserved to win gold. I think my hardest sacrifice was my time and focus. I had to invest all my time and focus into the Pan Ams, just as I do for any tournament, and while it was certainly a bit overwhelming at times, it was worth it in the end.
Tell us about your future plans! What's your next dream?
My next dream is to become a World Champion at the blue belt level.
Who's your idol in Jiu-Jitsu?
I have too many idols to just name one! Of course, I always look up to my Professor, Ana Laura Cordeiro–as a competitor, teacher, and person. Other than her, I would say that Roger Gracie and Gabriel Arges are my idols in Jiu Jitsu–they are both legendary competitors with great attitudes and even greater Jiu Jitsu.
 What do you do to control your emotions the day before or the day of the tournament ?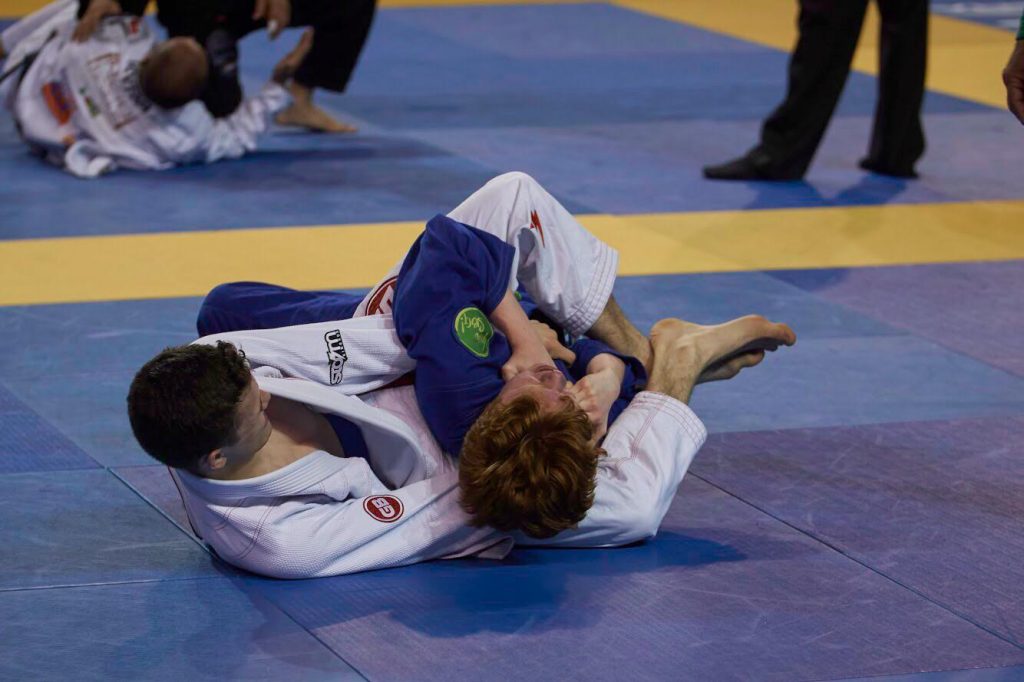 I find that when it comes to feeling confident and ready on the day of the tournament, nothing can compensate for real, hard training. When I'm confident that I've put all my effort and hard work into a tournament, I find that I have a great deal of control over my emotions. Every tournament day, I take the time to look back and remind myself of how much work I put in, and that gives me the confidence I need in my Jiu Jitsu. Once I have confidence, the other emotions fade into the background.
 Do you work with anything else rather than Jiu-Jitsu? Do you go to school? Full time Jiu-Jitsu?
I don't work with anything else other than Jiu Jitsu. I am homeschooled, and train Jiu-Jitsu full time.
Send a message to the next generation or who is just starting!
 It feels a little bit weird to think of what to say to the new generation, given how young I am, but I'll say what I probably needed to hear when I was younger–Enjoy the process! Don't stress about what rank you are, or where you are in relation to everyone else. Enjoy the learning process of Jiu Jitsu and push yourself to try new things.
 Have you ever thought about quitting? How did you go about ?
 I don't think I have ever really seriously considered quitting. There was a time when I first started where I didn't really like to train, but once I found a love for Jiu Jitsu, it never really left me.There have been times when I'm exhausted or frustrated, however. I think a major point of frustration for me was after placing 3rd at the Worlds last year, and that was a time where I had a lot of reflection on what Jiu Jitsu meant to me and where I wanted to go with it. I ultimately decided that I wanted to work harder and make 2018 a better year, starting with the Pan Ams.
What does Gracie Barra or the Red shield represents and means to you ?
The Red Shield, to me, is a symbol of what I love the most about the experience of Jiu Jitsu–a family. To me, Gracie Barra is a second family unlike any other school, and a place that I can always feel comfortable and connected with others. Whenever I see someone wearing a Red Shield t-shirt, I know that person is my friend, even if I don't know them personally yet. Gracie Barra has given me the opportunity to become a better version of myself in a comfortable, encouraging learning environment. The Red Shield connects all of us in a common cause and gives me the opportunity to represent something much bigger than myself. When I step onto the mats, I'm always aware of the fact that I have the opportunity to represent my studio, my teammates, my professors, and Gracie Barra as a whole.
 What drives you?
 I'm driven by a goal of improving myself and doing a good job of representing those who have helped me with that goal. Jiu Jitsu brings me confidence and a sense of family that you can't acquire elsewhere. However, I still have a long way to go in improving myself and reaching that goals that I've set. On top of that, I feel happy when I do a good job of representing those who have taught me, and want to work harder when I feel that I've performed poorly. Through these things I have a desire to continue working hard.