GB Ambassador : Lucas Norat, GB Arizona
The Gracie Barra Ambassadors Program is about recognizing and supporting GB athletes in their journey of competition, achieving their personal best and representing the Red Shield.
GB Online will share profiles of Gracie Barra athletes, their philosophies of Jiu-Jitsu, goals and advice on competition so that you can get to know these exceptional people and learn from their experiences along the way.
ㅤ
MEET THE GB AMBASSADOR : LUCAS NORAT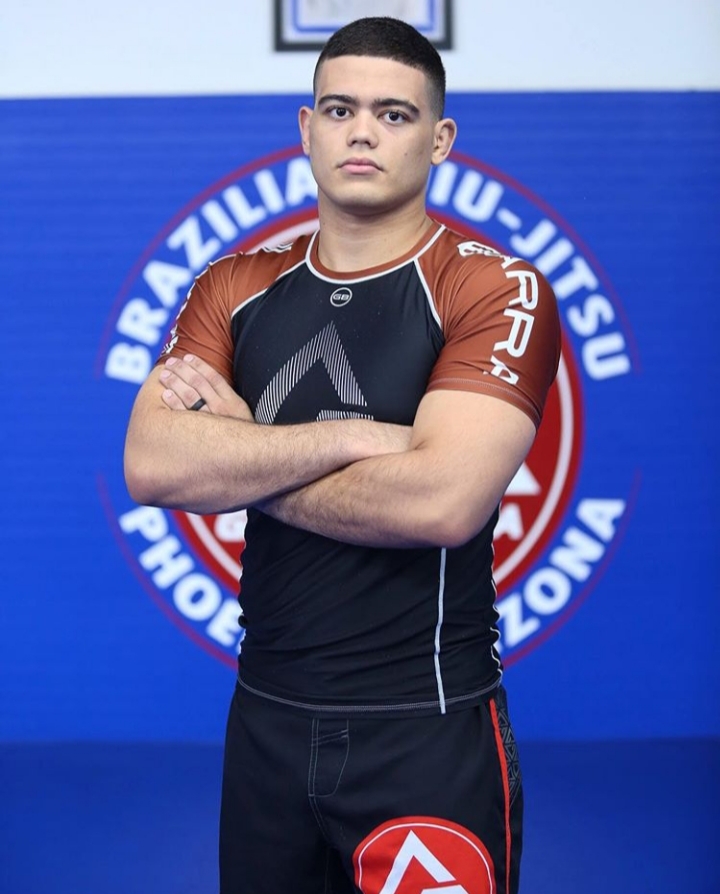 Introduction: Let's start with sharing your background in Gracie Barra Jiu-Jitsu. Where are you from, your age, competitive achievements, home academy, when and why you started training Jiu-Jitsu? and etc.ㅤ
Lucas Norat: My name is Lucas Norat, I'm a 22 years old Brown Belt from Rio de Janeiro, Brazil training at Gracie Barra Chandler, AZ. I started training at 12 years old because I was being bullied at school, and since my dad trained Jiu-Jitsu I asked if I could go with him and after my first class I was hooked for life. I was able to win IBJJF Brazilian Nationals, IBJJF South American, IBJJF Houston Open, IBJJF Long Beach Open and also placing in tournaments like IBJJF Brazilian Nationals NoGi and other Opens as well.
---
How/ When did you start to compete and what motivates you? When did you start take competing seriously?
ㅤ
Lucas Norat: I competed my first tournament as a yellow belt, and I was probably around 14/15 years old. It was a really small tournament in my neighborhood. I won my first match and lost my second one by points. On the following year, when I got my Blue Belt, I won my first tournament. It felt amazing, and even though I wanted to be a MMA fighter back then, I decided that I would be competing in Jiu Jitsu all the time. And then, the next year came and I decided to try something bigger: IBJJF Brazilian Nationals. It's considered the biggest tournament in Brazil, and it happens in São Paulo. I was able to win and after that I decided that I was gonna make a living through Jiu-Jitsu and that it was possible for me to achieve my dreams.
---
GB: Tell us a little about your training routine to prepare for tournaments? What else do you do in addition to your BJJ training?
ㅤ
Lucas Norat: My routine is really simple: I train at the Competition Classes in the morning with my fellow ambassadors and teammates 5x week, and at night I train with my teammates from GB Chandler 2-4x Week. I also do Strength and Conditioning specific for BJJ 4x Week.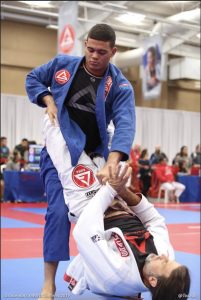 ---
GB:  What are the principal attitudes do you think you must have to achieve the position of a GB Ambassador?
ㅤ
Lucas Norat: I believe that to be an Ambassador you have to be a hard worker. You have to accept the fact that nothing big comes easy and you have to work a lot for it. You have to embrace the grind and also be positive and consistent that you will get the results that you want. Also, you have to be a role model. You will be representing Gracie Barra and inspiring tons of people, and your actions might influence theirs or how they see our team. You should really embrace GB Values as your own, and your lifestyle should inspire those around you.
---
GB: What does being a GB Ambassador mean for you?
ㅤ
Lucas Norat: Being a GB Ambassador is one of the greatest things that happened in my life. Back when I was a kid in Rio I always dreamed about something like that, and today I'm living it. It's not about the money, but it's to be a part of something unique that will allow BJJ Athletes make a living though it someday. To be able to represent GB, travel around the country to compete and have super tough competition training is a privilege. I feel really honored to be part of this program for the second season in a row.
---
GB: What does Gracie Barra mean to you? Tell us about how Jiu-Jitsu influences your life on and off the mats.
ㅤ
Lucas Norat: Jiu-Jitsu changed my life completely. It's not a part of my life anymore, it's MY LIFE. I can't even imagine how my life would be if I never started training BJJ at Gracie Barra. In this team I was able to find a great environment, make lifelong friendships, have the best instructors by my side and the best learning experience I could ever ask for. Jiu-Jitsu at GB gave me confidence, discipline, it taught me how to work hard for what I wanted and how to control my feelings in moments of crisis. It exposed my weaknesses so I could work on them. If I never did Jiu-Jitsu, I don't even know if I would be the same person that I am today, or if I would be successful in any other path that I might have chosen. Jiu-Jitsu made me what I am today.
---
GB: Any training tips for our readers?
ㅤ
Lucas Norat: I think the way you compete is a result of your everyday habits. So in order to feel good competing, you need to check your actions on a daily basis: if you're doing your best every practice; if you're training your mind every day with positive thoughts and attitudes; if you're focusing only on the things that you can control instead of the ones that are out of your control. If you do these things everyday, when it gets to the tournament day it will be just another day. You will always get nervous before any competition, but with time, experience and doing these things you will be able to control these feelings and adrenaline before the matches.
---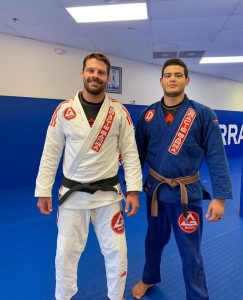 GB: Do you want to give a shout out to any sponsors, coaches or training partners?
ㅤ
Lucas Norat: First of all, I'd like to thank all the GB Students in Arizona and around the globe for their support to the Ambassadors Program. We wouldn't be able to make this work if it wasn't for them. A lot of people are part of my journey, but I think it's important to highlight a few: My Dad Andre Sampaio who put me in the sport and always supported me; Professor Villeem Coelho who taught me a lot of Jiu-Jitsu, how to be a good Instructor and allowed me to teach classes at my school in Rio (GB Jacarepagua). Professors Luis and Paulo Freire who are by my side everyday and are always supporting me in my journey, and ultimately Professor Flavio Almeida who gave me an opportunity to move to Arizona and achieve my dreams as a GB athlete and instructor. He is an amazing mentor, coach and friend, and he believes in myself more than I do sometimes. I am really grateful for having all these people in my life.
ㅤ
See also on Gracie Barra : Learning From Tapping? Yes!
ㅤ
Credits: Mark Mullen
Gracie Barra Black belt based in Asia