Marcio Feitosa Ranked Top 10 BJJ Fighters of All Time

5th Best Brazilian Jiu Jitsu Athlete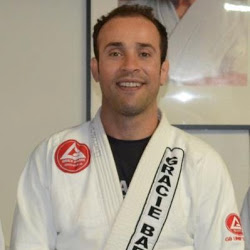 Gracie Barra Professor Marcio Feitosa, a 4th degree black belt, was recently named one of the top 10 bjj fighters of all time. According to bjjheroes.com, Marcio came in ranked #5 on their scoring system only behind Alexandre Ribeiro, Saulo Ribeiro, Roger Gracie and Marcelo Garcia.
As an athlete Marcio reached the podium position 7 times at the World Championships. Marcio's record is considered the best when compared to the rest of the light weight fighters.
Congrats to Professor Marcio Feitosa for being considered one of the best bjj fighers of all time!
Here's a look at Marcio's Medal Tally: