Gracie Barra Women : Prof. Ana Laura Cordeiro
Gracie Barra recognizes Gracie Barra Women training in GB Schools all over the world. How do we build the women student members in our Gracie Barra schools? What are the challenges and successes experienced by Gracie Barra women in jiu-jitsu?
We bring you interviews with some high level women GB Professors who share their experience and give some advice for female bjj students.
This week we feature Prof. Ana Laura Cordeiro from Gracie Barra Jiu-Jitsu in Upland, California.
"One of the top female grapplers at the turn of the century, Ana Laura Cordeiro became a star fighting for the Gracie Barra academy for whom she won 4 consecutive world titles. In 2009, at a time when she was already regarded as a possible contender to the top "pound for pound" female jiu-jitsu fighter in the world, Ana Laura Cordeiro suffered a terrible back injury that prevented her from competing at the highest level ever since. Ana Laura Cordeiro is still mentioned as one of the greatest female grapplers to have graced the sport despite her short competitive career, having defeated most of the big names of her generation such as Gabi Garcia, Michelle Nicolini, Penny Thomas and many others."
source: Bjj Heroes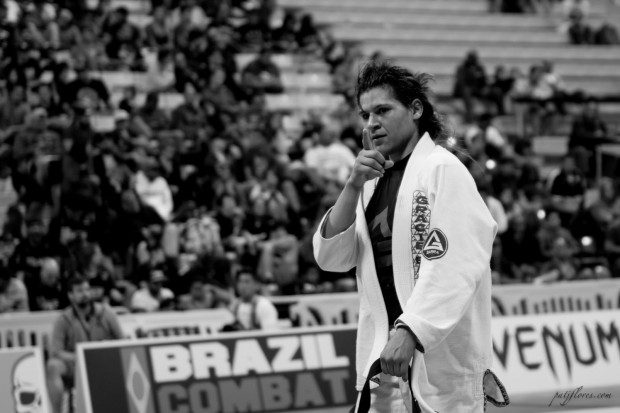 GB: Can you tell the Gracie Barra readers how you got started in training Brazilian jiu-jitsu?
Ana Laura Cordeiro: I started BJJ just to lose a few pounds.
GB: What about it got you addicted?
Ana Laura Cordeiro: It clicked for me when I competed for the first time. I was 16 years old.
GB: What advice do you have for girls who are thinking about trying jiu-jitsu classes?
Ana Laura Cordeiro:  Really think you have just to try, give yourself the chance to experience new things!
GB: Any advice for beginners just getting started?
Ana Laura Cordeiro: Take your time, do not compare yourself to nobody else. Each individual has their own time to process and learn.
GB: How do instructors adapt the jiu-jitsu class to make it more fun and friendly for new female students? I believe always watch out who you partner your students with and I'm always in the mat teaching and training with my students.  Example. More selfdefense and less sport jiu-jitsu?
Ana Laura Cordeiro: Selfdefense for beginners and Jiu Jitsu after their 3rd stripe.
GB:  What are the unique challenges that a female Bjj student faces?
Ana Laura Cordeiro: I believe BJJ is hard at first for every practitioner. For girls is even little more challenging to go on an environment where most practitioners are male.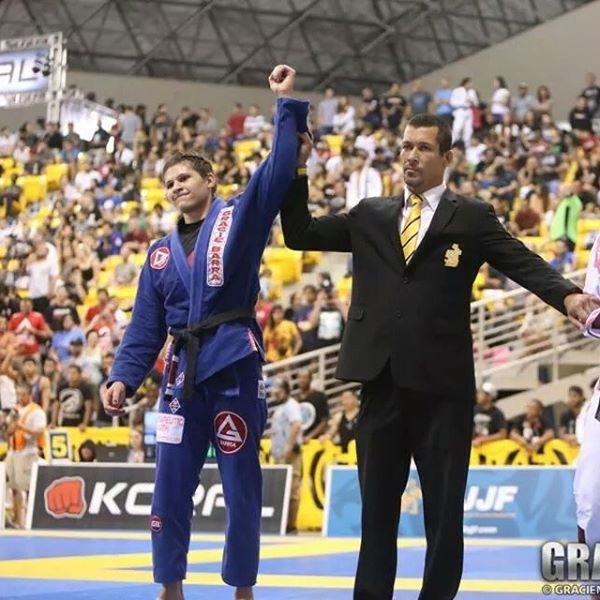 GB: Is there anything make instructors should know about female students?
Ana Laura Cordeiro: I treat my student male or female the same. I think if you have a family and great environment they will feel more comfortable.
GB: If a Gracie Barra school wishes to grow their number of female students, what can the school owner and instructors do?
Ana Laura Cordeiro: Is all about the environment you create for your students.
GB: What are the best things they can do to help grow the program?
Ana Laura Cordeiro: Keep the group united!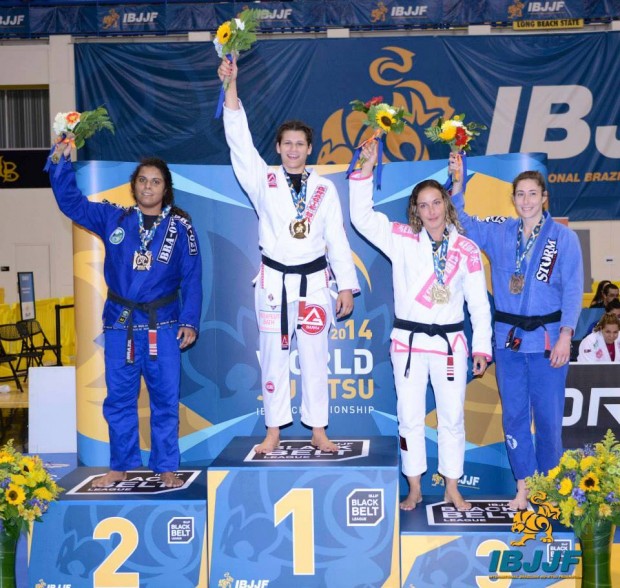 GB: How do you see jiu-jitsu improving the life of women who train?
Ana Laura Cordeiro: More confidence for sure!
GB: What are the benefits to women training jiu-jitsu?
Ana Laura Cordeiro: Better healthy life style, make more friends and confidence.
https://www.facebook.com/Ana-Laura-Cordeiro-479978855480696/
Women jiu-jitsu – Gracie Barra – Women In Charge
https://www.youtube.com/watch?v=NbfSBwb46lI