8 Competition Tips for Pros and Amateurs
 
Get Yourself Prepared for Competition by Following these Steps
Congratulations! You have successfully taken your game to the next level by deciding to compete. Yes, it's a big thing. It deserves acknowledgement. Before others become proud of you, pat yourself on the back for a job well done.
It's all great that we are getting ourselves involved in competition, however, I would like to say that competition is a lot similar to life: no one is ever completely prepared for it. Nobody knows if you are going to be submitted, or if you'll be the one who's going to do the submission. You will not be able to tell what will happen on the mats, but the best way is choosing how to react to it: either be reactive or proactive. The choice is yours.
While BJJ competitions are out and about during the 1st quarter of this year, here are some great tips that you can put into action to get you in shape for war on the mats.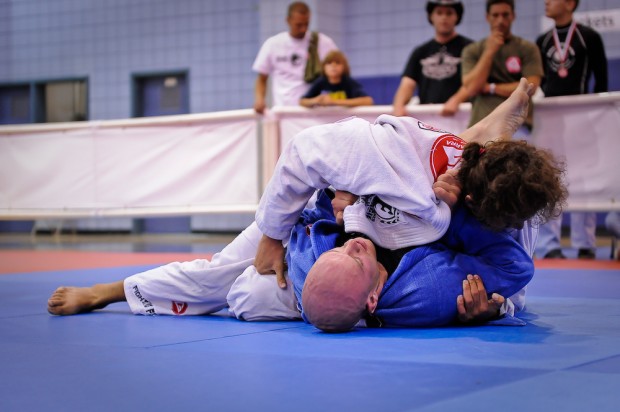 Preparation – preparation can take many different forms: from physical, to psychological preparedness. While signing up for that IBJJF competition is a great idea, also take a step back and ask yourself: "have I spent enough time on the mats to learn the techniques."
Check your cardio – check your gas tank. Check how much your cardio can take. Mind you that you can have several matches in one day, depending on the league. Make sure that your body recovers every each break in between matches.
Ask help – your coaches and trainers have always been there for you, but you can also count on them for a little extra mile coaching and training. One of the best ways to get help is by joining competition camps.
Gracie Barra is known to get the best soldiers for the job. Ze Radiola, Draculino Magalhaes, Marcio Feitosa, and Flavio Almeida to name a few.
If you want to be the best, roll with the best.
Dress to Impress – Yes, we want you to wear your Gracie Barra shirt or Gi for the event, but make sure that it's clean. A sloppy looking Gi can speaks a lot about your team. More so, it will say a lot about your game. Take the time to wear a new laundered Gi for the event.
Be on time – Getting yourself settled on the benches and with your team before the match starts can help a lot in your game. Getting the feel of the place before stepping in the mat. It's like acclimating yourself before getting down into business.
Being on time also helps you psych up for the tournament. Taking in the atmosphere of the tournament and feeling the intensity of the crowd will help a lot.
Know thy enemy – This is an ancient proverb that has been passed down for centuries and it holds true for most. Great fighters and trainers tandems – Manny Pacquiao and Freddie Roach, Juan Manuel Marquez and Nacho Berestein – scout out their opponent.
Watching what game your would-be opponent will play will help you prepare when it's time for you to face him. Things to watch out for are speed, skill level, the way he/she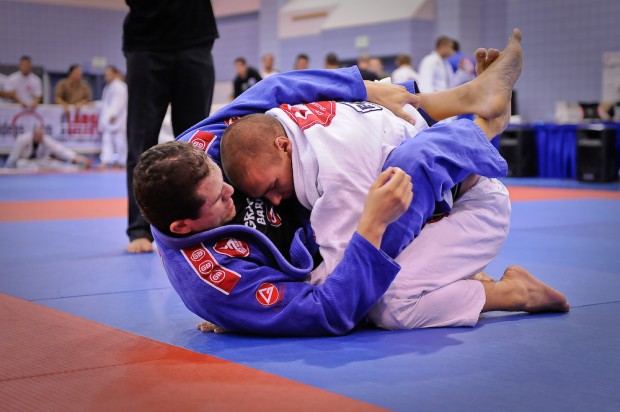 reacts, defensive game, offensive know-how. Doing your own stalking helps.
Take your time – figuring out your opponent may take a few moments, but don't wait too long. Offense can be the defense at times.
Warm up and stretch – getting your body warmed up before the match ensures peak performance. Warm up, but don't tire yourself.
To the drawing board and back to the drawing board – so you went head to head, but things didn't work out the way that they are supposed to. In order words, you lost.
The worse case scenario in a bjj competition is you go home without a medal (with sore muscles). The great thing about it is that you will learn from it. Going back to the drawing board helps competitors figure out what went wrong.
TIP: One of the best ways is to record your game. Anyone can take a video using cell phones. Being able to watch match videos can help you learn why Mr. Grappler was able to get you in that triangle choke.
Respect – Lastly, as ambassadors of Gracie Barra, show respect to each and every opponent you face, and to every referee. You are there to compete, but it doesn't mean that you are going to snarl at every other competitor, or talk trash while grappling.
In my experience, I have faced guys that seem to enjoy talking non-sense while grappling. I even faced this guy once who told me that he is going to break my arm if I am not going to tap.
Try to focus and pay no attention to what they say, but only to the sport and what's happening.
Lastly, try your best – Yes. Your very best. Here's how I measure the best in me: when I am about to give up because of fatigue and exhaustion. When I am about to tap because I am caught in a near perfect arm bar. That is when I tell myself, "NOT YET."
A person's "best" is usually a degree, or a step further after one's breaking point.