GB Interview: Professor Samuel Braga
Our goal is to make every professor known to the world. And Gracie Barra believes that we have produced world class black belts. And here's the catch, we are still doing it! Gracie Barra is proud to be one of the leading Jiu-Jitsu organizations in the world.

Anyway, here's for today: Professor Samuel Braga of Gracie Barra Knoxville Tennessee.
This is one  of those on the spot interviews that I made. To Professor Braga, Thank you very much,.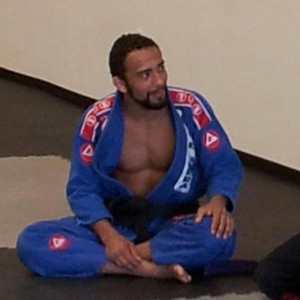 What is your current rank?
Prof. Samuel: Currently, I am a second degree blackbelt.
That's great. How long did it take you to reach that rank? 
Prof. Samuel: I have been training for 14 years. I have been a blackbelt for 9 years total.
The one in Knoxville is your own school? 
Prof. Samuel: Yes I do have my own school in Knoxville. You are correct about that.
We would like to know how do you manage to balance being a school owner, a blackbelt and a family man.
Prof. Samuel: I try to balance my personal life and running the school and teaching, but jiu jitsu is a life style is part of my life. We are as one. Attitude mind set diet everything jiu jitsu changed my life
Who is your BJJ Hero?
Prof. Samuel: Hero is a strong word. I would like to use the word "role model" and I have one hero and is my dad he is not connected to Jiu-Jitsu , I have role model in JiuJ-itsu and he would be Draculino for many reasons, actually. A great competitor, instructor and a great person.
Did you ever think that you will make it this far in Jiu-Jitsu?
Samuel Braga: When I competed for the world championship, I won it as a black belt . I was determined to win it was my dream since I was a white belt. so I was working hard for it from the beginning of my bjj career
________________________
Add and like Professor Samuel's page: https://www.facebook.com/samuel.bragagb
You may also visit GB Knoxville's Website: http://www.samuelbragabjj.com