Super Foods – The countless benefits of Chia
 Eat well , live well 

A healthy diet and fitness regime has always been crucial part of the routine of athletes and physically active people. Nowadays campaigns for healthier lifestyle are becoming increasingly popular. The truth is: Eating well and being healthy has never been trendier. The benefit of this is that with increased awareness, more and more information becomes available through research , media, artists and professionals.
Welcome to the era of super foods. It is not just about maintaining a balanced diet but picking out foods that provide the maximum possible nutrients in minimal quantity. Because it is not about quantity but quality. With this thought in mind, let us introduce you to chia.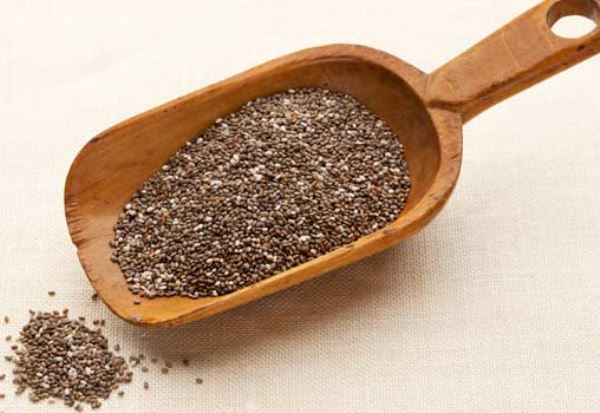 Originally from Mexico and Colombia, the chia seed (Salvia hispanica L.) has been part of our ancestors' menu for centuries. It is a source of protein, dietary fiber, (omega 3 and 6) fatty acids, vitamin B (calcium, phosphorus, magnesium, potassium, zinc and copper) complex ( thiamine, riboflavin, niacin), and minerals.
The importance of the use of this seed have been pointed out by dieticians for years. It  contains essential polyunsaturated fatty acids, protein, fiber and other nutrients. However, the chia seed is most renowned for its amazing weight loss capabilities. Intake of this food yields many benefits, ranging from regulating cholesterol to strengthening the immune system.
Get to know the Top 10 benefits of this super food:
1 – Anti-inflammatory action: the seed provides the omega 3 ( linolenic acid), which fights inflammations in the body.
2 – Antioxidant action: minimizing the effects of free radicals that are responsible for premature aging and the development of some diseases.
3 – Diabetes control: the high fiber content helps improve sensitivity of the hormone insulin, improving glucose postprandial (after meal) and maintain blood glucose ( blood sugar) control.
4 – Weight loss diets and weight maintenance: a source of a soluble fiber to form a gelatinous compound in the stomach, resulting in slower digestion and increased satiety. This favors a better selection of food in the following meals, as well as reduced quantities  and overall reduced appetite.
5 – Reducing the risk of diseases: cardiovascular, diabetes, dyslipidemia in individuals who are overweight by improving insulin resistance and lipid profile.
6 – Combats Constipation: helps with good intestinal health , due to the amount of fiber it provides.
7 – Blood pressure control: the omega 3 has an antihypertensive effect.
8 – Improved Brain Health: Rich in omega 3 polyunsaturated fatty acids that are structural components of nerve cells and may also improve memory, reduce anxiety and depression.
9 – Improves strength and physical performance: aids in muscle recovery post workout, because of the presence of vegetable protein, omega 3 and minerals.
10 – Valuable vegan/vegetarian food: invaluable source of vegetable protein, containing many essential amino acids.
Now that you already know the basic benefits of the chia, why not learn a recipe?
Vegetable Pie with Chia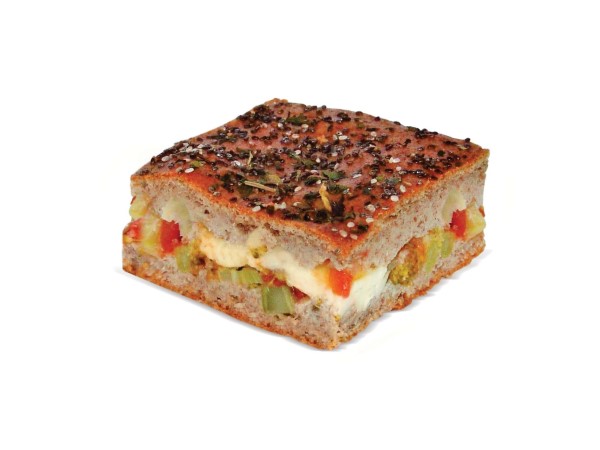 Ingredients
For the dough:
1 ½ cups whole wheat flour
1 cup Chia flour
2.5 cups of skimmed milk
1/3 cup vegetable oil
5 Eggs
½ tbsp salt
½ tbsp of baking powder
For the filling:
1 diced tomato
350g broccoli
350g light white cheese diced
½ tbsp chopped herbs
1 grated onion
Seasoning to taste
For the topping:
3 spoons (soup) of Chia in Grains
1 spoon (soup) of oregano
Preparation
Dough:
Beat the egg whites and set aside. Beat remaining ingredients except yeast with a mixer at high speed. Mix the yeast in the mixture by hand and add the egg whites gently. In a form greased with margarine pour half of the batter.
Pour the ingredients for the filling and top with remaining batter. Sprinkle chia Grains and oregano on top of the dough. Bake on medium heat until brown. (check to makre sure the dough is well baked inside).
Serving: 18 pieces
Calories per serving ( 1 piece ) : 110 Kcal
This article is for informational purposes only and is not intended to replace professional advice. The use of vitamins and dietary supplements can bring great results for you, but prior to using any dietary supplements or other medications we recommend consulting a nutritionist, doctor or other specialist for evaluation and monitoring.
Note: The pictures are illustrative