Highlights of the GB Riviera Maya Experience Summer Camp
A short flight from our hometown, students from the United States and Mexico joined a team of Gracie Barra world class black belts in Cancun, Mexico this July. Under the palm trees, surrounded by the sound of waves, we shared an unforgettable experience at the 2014 GB Riviera Maya Experience Summer Camp.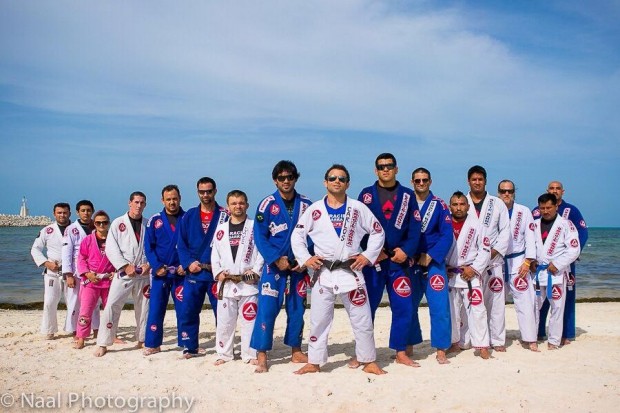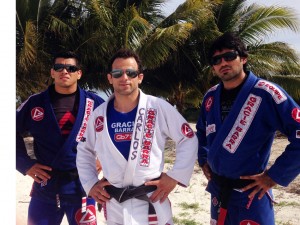 Gracie Barra world champions, (from left to right) professor Roberto Tussa, Carlos Lemos Jr, and Gibran Alvarez lead intensive training sessions in the morning and afternoon each day. Training was customized to share their years of experience from competing around the world, and coach the students on building their skills through drilling with proper technique.
The professors paid close attention to the students to create a safe and positive environment meeting the different level and experience across the team. With the opportunity to train among extremely talented and enthusiastic Jiu-Jitsu practitioners, our students built friendships and shared live-changing experience at the camp.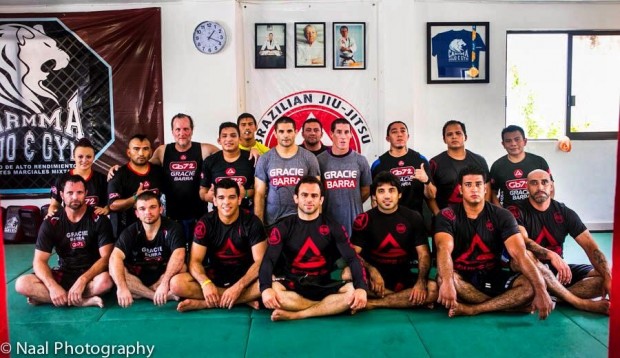 Embracing the Jiu-Jitsu Lifestyle means having the desire to stay healthy and the passion to train your body, mind and spirit to become the best of yourself.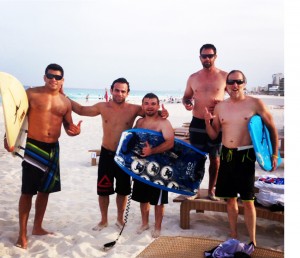 Implementing a healthy lifestyle is one of our focus at the camp. We  encourage our students to explore the Gracie Diet. The all inclusive resort provided exceptional selections for us to enjoy the benefit from a healthy diet. While the camp took place along one of the most beautiful and exotic beach, the resort and surrounding area offered plenty of activities and attractions to keep us active outside of training. A few of us joined professor Carlos to experience the thrill of riding beautiful waves for the first time in our lives!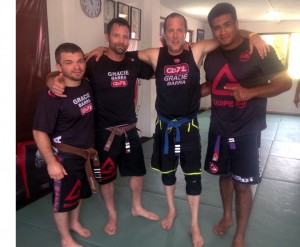 When we interviewed our students towards the end of the camp, they all expressed a very positive attitude towards their experience. "It's hot… I have to say that. It makes you think very hard about your technical jiu-jitsu and to concentrate on that rather than the energy." said Joe after a hard day at training, "I'm 48 years old and I felt great. The experience (training) with all the professors has been fantastic; you can tell that they worked very hard to bring us together."
If anybody is thinking about doing this seminar, who loves Jiu-Jitsu and wants to make this part of their lifestyle, you need to do it. Come on down and join us at the next Summer Experience Camp!
Wind down at the beach after a long day of training, watching the sun setting into the horizon, and feeling the breeze from the sea brushing off the sweat is an indescribable feeling. Special thanks to professor Gibran Alvarez and Gracie Barra Cancun for supporting this great adventure. As we recap from this wonderful weekend, we cannot wait to sharing this life-changing experience with more Gracie Barra students from around the world. We look forward to see you at the next camp!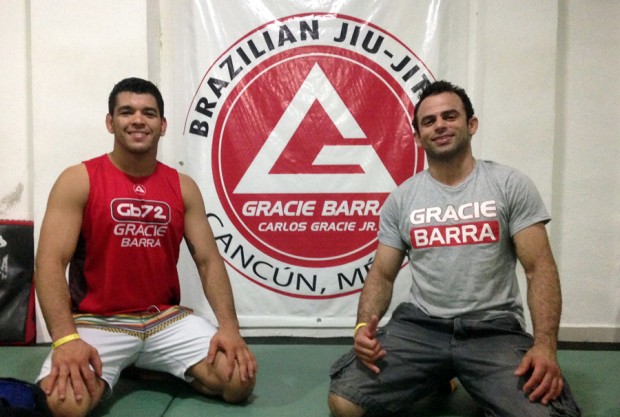 – GB Events Team