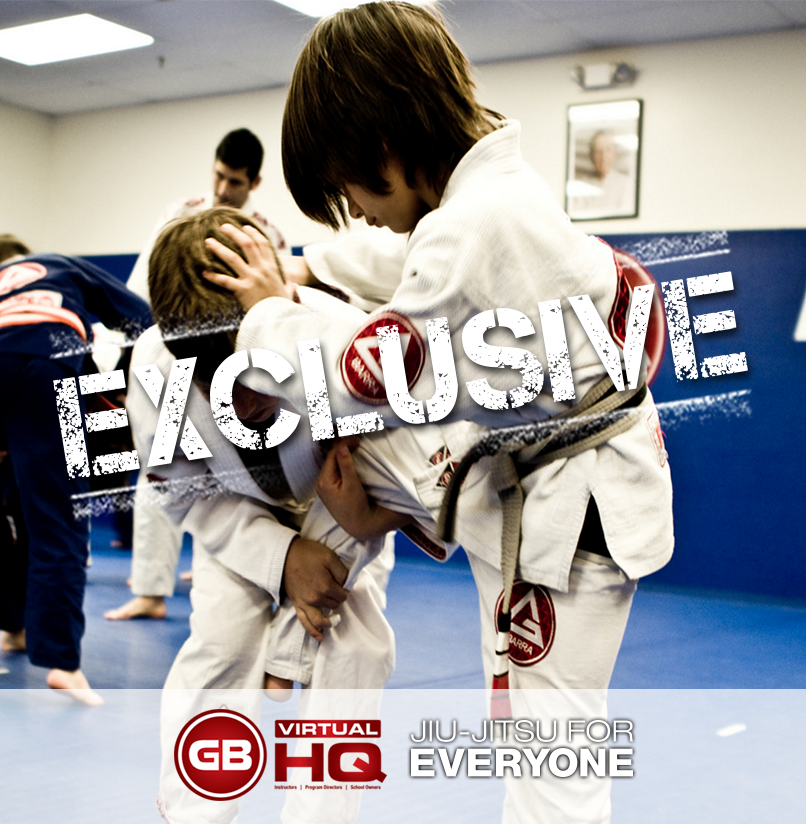 Curriculum for Kids – Bringing the GB Method to the Next Generation
One of the awesome things about our GB Method is that it doesn't exist in a bubble, only tangible for our adult athletes and students. We have been able to take our GB Method and adapt it to fit the needs of the next generation of Jiu-Jitsu enthusiasts, those who are now just ages 3-15 years. In bringing the GB Method to this segment of our schools we have put together amazing tools including: the GBK Program Curriculum.
Let's recall how our GBK Curriculum fits into the essential building blocks of the GB Method for kids.
The GBK Program Structure is different from the Program Structure at the adult level, where students are grouped by belt colors which represent their progress in training. With this young population in our GBK Program, we first have age-specific groups. Then, especially in larger schools, we are able to further divide those kids by level. At all of these levels and for all of these age groups we need a strong curriculum that lives up to the history and legacy of training Jiu-Jitsu as a member of Gracie Barra. This is what the GBK Curriculum is and does.
The GBK Curriculum (v 4.0):
Continue  reading the exclusive article The GBK Curriculum at vhq.graciebarra.com