It's Like Woodstock… but with Lots of Jiu-Jitsu 
Woodstock commemorates peace, love, and rock & roll, but with the awesomeoness and the unity of what Woodstock brought, also came a change with the way people thought of peace, unity and equality. The same can be said about equality when looking  at the gentle art of Jiu-Jitsu. Let's call this the Unified Training Camp.
August marks a the woodstock-like event for the entire family of Gracie Barra. And no, there won't be alcohol.
Gracie Barra schools in the Midwest will be holding a series of seminars all throughout a few week stretch and yes, black belts will be there.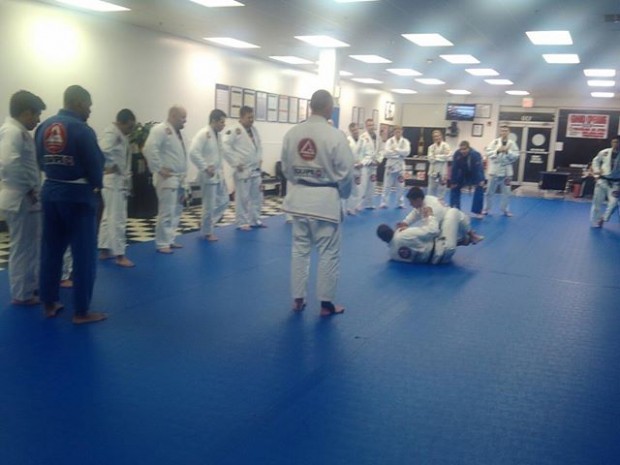 Here are the possible attendees in no particular order of awesomeness.
1. Professor Marcos Barros
2. Professor Beto Barros
3. Professor Ominami
4. Professor Buckles
The Itinerary
July 19th – Gracie Barra St. Louis from 6:30 Pm to 8:30 Pm
July 20th – Gracie Barra St. Louis from 12:00pm to 2:00Pm
August 2nd – Gracie Barra Springfield, 6:30p to 8:30p
August 3rd- Gracie Barra Springfield, 10a to 12p
August 9th – Gracie Barra Downers Grove 6:30p to 8:30p
August 10th – Gracie Barra Downers Grove 10:30a to 12p
August the 11th Will also be the Grand Opening of Gracie Barra Schaumburg in Illinois. (Article on the way)
August 12th – Will mark the final week of the training camp. From 7p to 9p. Possible Jiu-Jitsu rock stars include Professor Carlos Lemos Jr., Professor Sergio Costa, Professor Gibran Alvarez,
August 14th – Will have Professor Flavio Almeida in the house. August 15th will be the day for No-Gi competition training session. August 16th will be a day to relax as a local lunch meeting and gathering will be held.
____
We got as much information as possible from Prof. Marcos Barros about the training camp. Prof. Marcos told www.graciebarra.com, "The training camp is actually multiple camps throughout the mid-west at Gracie Barra St. Louis, Missouri,  Gracie Barra Springfield, Illinois and Gracie Barra Downers Grove, Illinois. These camps will bring together a multitude of exceptional black belts and competitors to help finalize training and technique prior to the IBJJF Chicago Open. What will make these camps fun is that they are open to every Jiu-Jitsu practitioners, and not just competitors. This will give the competitors increased access to train with different styles and approaches to jiujitsu, which in turn helps prepare the competitors for any eventuality in the fight."
"The charity is Lifetime Pregnancy Help Center. It is a pro-life help center that educates and supports woman and families through all aspects of a crisis pregnancy. They offer family care resources, classes from birth to parenting, peer counseling and medical referrals," he mentions.
When asked about this year's Chicago Open, his insights are shared with optimism, "I predict that this years competition will be better than last years and improvements will continue with both the level of competition and overall tournament experience. Not to sound biased but I predict there will be many podium appearances by Gracie Barra Team Members and that the team trophy will be handed to Gracie Barra as well."

"We are one of the youngest teams in the midwest, only now we are starting to have the first generation of GB Brown and Black belts from here, so this step we are taking with the "unified" training camp will result in unmatched victories in the years to come. I truly believe the experience of this camp is Bigger and vast more important than the tournament itself, you can mark my words, we are getting so strong and organized over here that within a few years we will podium in all categories from white to black." – Prof Carlos Lemos Jr.
Professor Carlos Lemos also shares some more of his thoughts, he says, "The Midwest is the warehouse of some of the best fighters in US, the Chicago Open is always a really tough competition, but this year I am expecting a real war there are good teams around us and most of them being here for while so they will definitely count with high numbers of competitors and we the the "quality" of our students and professors. I am positive we will bring lots of medals home and I'm intrigued to see the outcome of the tournament this year."