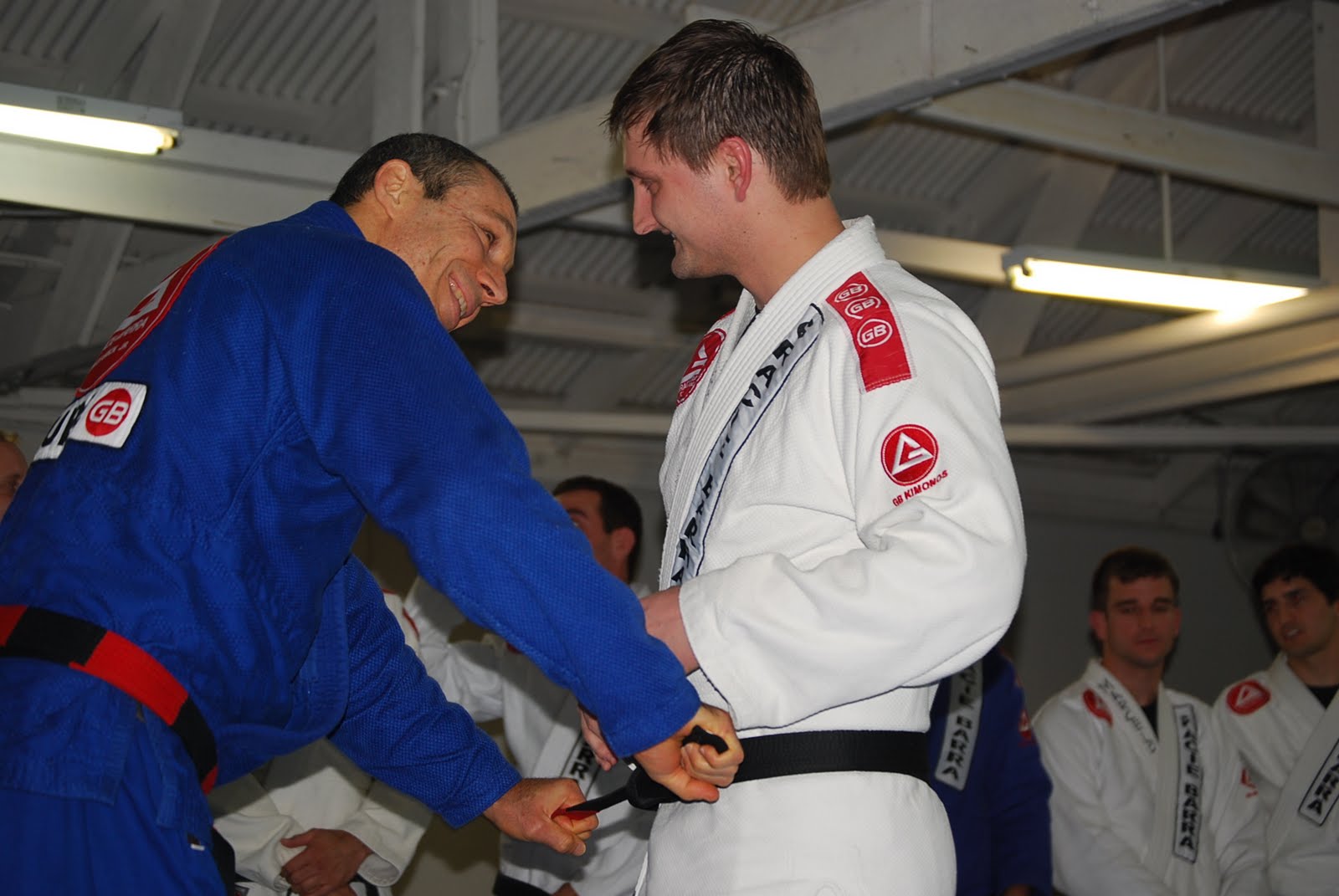 Gracie Barra Glendale's Professor Robert Hill started training over 7 years ago when Gracie Barra America first opened in Orange County. With Professor Robert's assistance as well as other instructors, what started as a handful of children soon grew to become the Gracie Barra "Little Champs" program that we know today. Professor Robert is also a certified Referee and has been involved in numerous tournaments, including the Pan American and Worlds, as a competitor, a referee and administrative staff. Robert took time out of his busy schedule to share some insight into his life through Jiu Jitsu.
So tell us about your personal background and how you got started in Jiu Jitsu?
One of my coworkers mentioned he had started training at this Jiu Jitsu school down the street. He invited me to come along one day and I never really left. I think Joe still trains every now and again down in Mission Viejo.
Why did you choose Glendale as the location to open up your school?
GB schools were really beginning to pop up everywhere, and I had already spent too much of my life in Orange County. So I started to look into the LA area. My first choice was Pasadena but once I heard Professors Romulo Barral and Alberto Crane were already in that area I simply moved a bit west, and it turned out to be a great decision.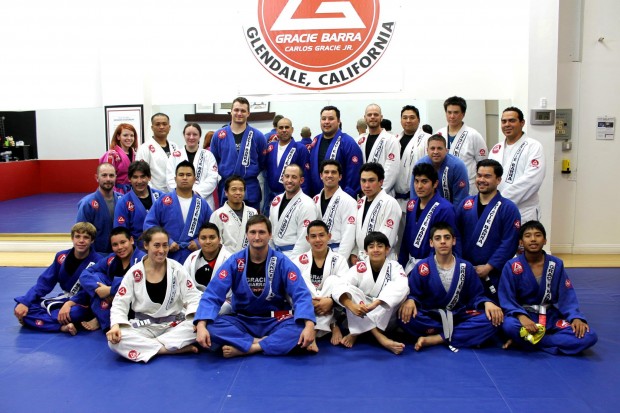 What did you do before you opened your school and why did you chose to give up your career to teach Jiu Jitsu?
I did and still do some IT consulting work for a few select clients. About the time I got my blue belt I started helping with the kids classes, and even was able to teach a few fundamentals classes (usually when the big tournaments were happening or someone forgot about the daylight savings time change). I really liked it and so I just kept moving in the direction of teaching. The decision to give up my job and run a school just felt like it was the right thing to do with all that I had learned.
What goals do you have for your school?
I want to give as many people as possible the same experience I had. I feel that the environment, the people, and the changes that Jiu Jitsu brought me, should be something everyone can experience. The main difference is that I was never a very good competitor, and my professors were. So I started helping out at the federation tournaments and taking the referee classes as often as I can. That way I think that I can create a place where the person who wants to take their training to a competitive level can be successful; as well as train with to the person who has two jobs and a family to take care of.