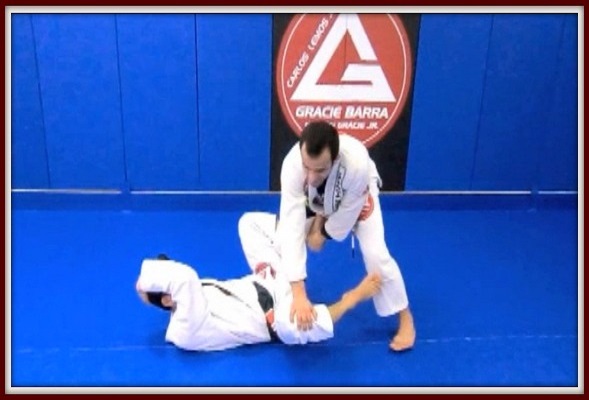 Professor Carlos Lemos Jr. Discusses How to Neutralize the De La Riva Guard
In this video Professor Carlos Lemos Jr., of Gracie Barra Downer's Grove, explains how to deflect the de la riva guard and get a submission. First, he explains that you need to posture up and then stand up.  At this point you need to start breaking all of your opponents points of control. Right hand pushes his right hand to break the left grip and the same with the other side. At this point push his right knee with your right hand and control his other leg with your left hand. Now pivot your left foot to your opponents head and then lean back towards your right. Close your legs to a triangle and move your left arm over their leg. Now you can squeeze your arm against your body and push your hips against their leg. This should leave your opponent tapping out.
Prof. Carlos Lemos Jr. was born in Rio de Janeiro, Brazil, being the son of Carlos Lemos (Senior) and Tulla Lemos. He was introduced to martial arts at the age of 3 through Tae Kwon Do and moved to Judo when he was 10 years old, where he achieved great results. Lemos was also an avid surfer who may have turned pro if not for Jiu Jitsu.
Watch the full video breakdown here: