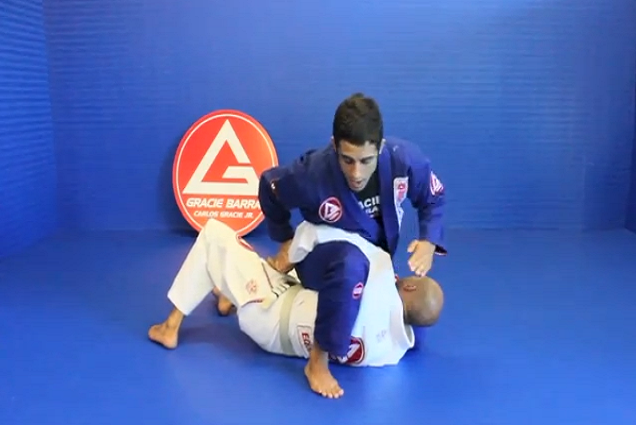 Learn Two Attacks from the Mount Position
In this video Professor Philipe Della Monica, a 2nd degree black belt from GB Irvine, teaches a double attack from the mount position.
When you have the mount position, if your opponent is staying close to you, its very important to try and create space. Philipe explains that since your opponents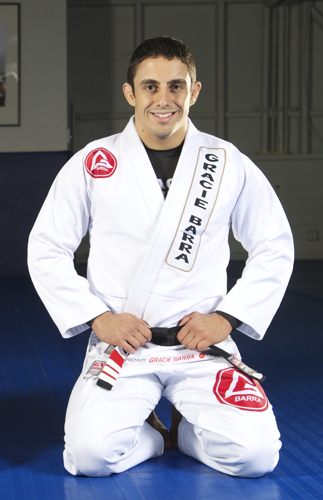 weight is attached to you, try and place one step forward.  The second step from there is to break the opponents grip by using two hands on the bicep, pushing down to the mat. Then control the head and bring your knee over his bicep. No you can begin your attacks by first controlling his wrists. Reach under with the kimura grip and drive their hand towards their head.
If your opponent is not tapping from that position you can start your second attack.  Bring your hand with the palm facing up and place it under your foot. At this point you will be off balance, so make sure and post your other hand on the mat, and now you can bring your foot over the face of your opponent. Rotate your hip on the mat and bring your knees together. From this position it will be very difficult to escape. Now grab your outside knee and pull it inward to force pressure on the arm which should result in your opponent tapping out.
Philipe started training jiu-jitsu at Gracie Barra at the age of 13. Before moving to the United States, he spent time in Europe for 6 months teaching classes, teaching seminars, training, competing, and helping to spread Jiu-Jitsu around the world in several countries including Italy, Switzerland, France, Portugal, Holland, Belgium, Luxembourg, and most of his time in Germany, precisely in the city of Cologne. During this time, he became a European champion in the black belt lightweight division at only 21 years of age.
Professor Philipe is an outstanding role-model and mentor to all of his students. Charisma and teaching skills are just as natural talents to him as Brazilian Jiu-Jitsu. Like anything if you want to master it you have to practice, so make sure you drill this over and over again to really get all of the details down.
Watch the full video lesson here: