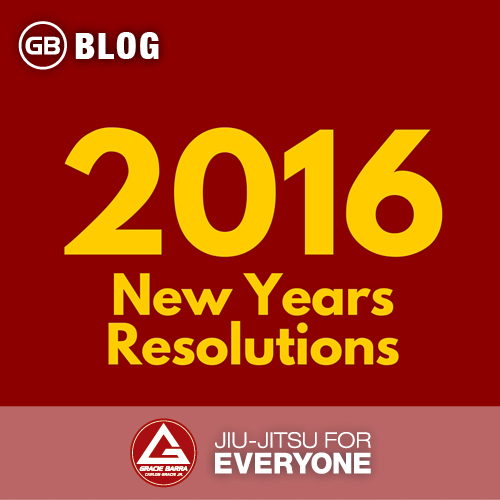 Many people roll their eyes when someone makes a grand proclamation about their "New Years Resolutions". New gym memberships spike when those who have several weeks of holiday indulgence resolve to get their unhealthy habits corrected.
But the less committed soon return to their old, ingrained habits – another statistic. For some students of Brazilian jiu-jitsu, it can be about returning from a layoff and getting back into class.
Most of us have had life intervene at one time or another and had to take a layoff from training.
You can always get started again!
read also: Your Bjj New Year's Resolutions
Top achievers in business and sports are strong believers in setting goals in whatever your area of endeavour is and I apply those principles to my bjj.
I would like to share my own jiu-jitsu "New Years Resolutions" with the readers at Gracie Barra
1) Improve my no-gi grips
As a personal jiu-jitsu challenge, I have been trying to spend a little more time training no-gi and learning the multiple adaptations required for the no-gi game. The most significant difference is of course the difference in grips: no more sleeves to hang on to and slow down my opponent's pass.
Where are the pants that I can control the knees to pass?
I will spend more training time learning how to use the natural handles of the human body to control my opponent. Study a little more wrestling to see how wrestlers grip and use the ties.
Watch video on no-gi competition matches to analyze their strategies.
2) Do at least 2 conditioning sessions per week
In addition to my classes at the academy each week, I will do at least 2 separate physical conditioning sessions per week.
Using kettle bells (a GREAT conditioning tool for any bjj gym) and bodyweight calisthenics (centred around jiu-jitsu movements) I will invest the time in maintaining my "machine".
Beyond being stronger and controlling body weight I see this as insurance against training injuries.
Strong muscles surrounding a joint protect the joint against injury. Mobile shoulders and hips are less likely to hurt than tight joints.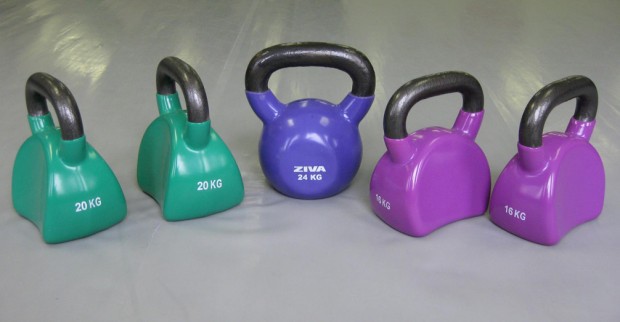 3) Study leadership and motivation principles through audio books
Teaching classes at an academy and interacting with many different personality types during a week requires us to be at our best with people.
Any of us who have ever worked for a supervisor or manager who lacked basic people skills will understand how this can negatively impact the environment. The same applies to the bjj school.
Gracie Barra ICP5 stresses that the best instructors are always looking for areas to improve their leadership skills.
In free time, listening to an audio book on leadership and motivation will help me improve my ability to help the students. A few minutes here and there and over the course of several months you will have absorbed the equivalent of several books of knowledge!
4) Spend several hours per week studying competition footage
Jiu-jitsu continues to evolve as top level competitors explore and innovate all of the positions to gain an edge over their opponents. By watching MMA events and bjj championships we have a chance to see what the elite athletes are doing.
Not only for entertainment purposes, but to see what strategies the best are utilizing at the highest levels of competition.
I have learned several important pieces of my jiu-jitsu game by watching how the world class athletes deal with various ground positions in a live match.
– How are they fighting for grips in no-gi guard passing?
– How is one competitor shutting down the berimbolo expert?
– How is the mma fighter controlling and maintaining his back mount against a slippery opponent?
– How are most submissions being caught in professional MMA fights?
Be a student of jiu-jitsu even OFF of the mats!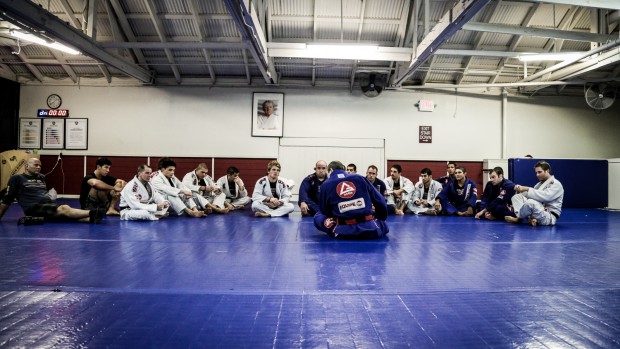 read also: Your BJJ Training Goals – 4 Questions To Help You
What are your New Years Resolutions for jiu-jitsu?
Credits: Mark Mullen
Gracie Barra Black belt based in Bangkok, Thailand
Twitter: @MarkMullenBJJ