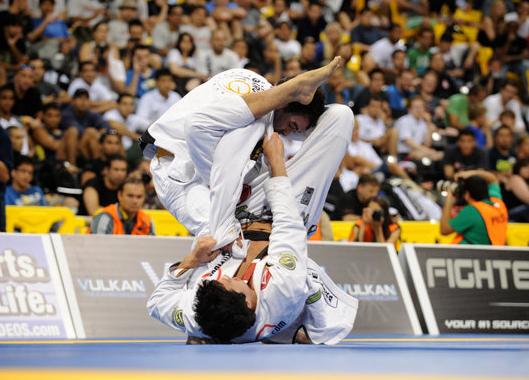 Kayron is son to the Gracie Barra founder Carlos Gracie Jr. and grandson to the first Gracie to ever master Jiu Jitsu Carlos Gracie Senior. Our very own Professor Kayron Gracie is a 3rd generation Gacie family member and was born on the 4th of May, 1988 in Rio de Janeiro – Brazil.
Professor Kayron Gracie has been carrying the family tradition successfully and is today working full time with Brazilian Jiu-Jitsu between teaching his own students at the Gracie Barra Mission Viejo School and training hard to participate in competitions. He is one of the world's best BJJ fighters in the middleweight division.
When Kayron was 17 years old, he moved to the United States, where he continued to be an active BJJ competitor while also beginning a career as an Instructor of the Gracie Barra Association. On october 2009 he earned the black belt from the hands of his father at the Gracie Barra Head Quarters in Irvine.
Lineage: Mitsuyo Maeda > Carlos Gracie Sr. > Carlos Gracie Junior > Kayron Gracie
twitter.com/KayronGracie
[youtube