"Standardizing takes our Jiu-Jitsu to the next level"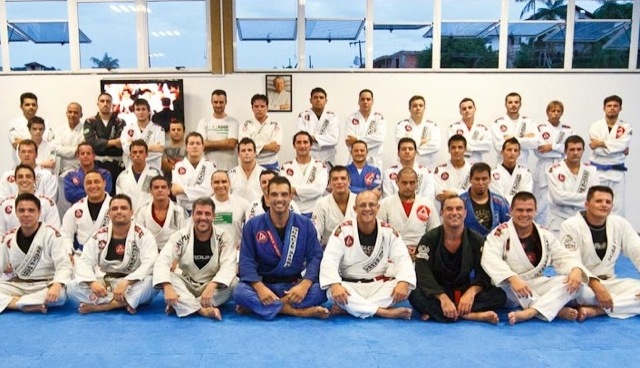 Professor Alexandre "Marciano" Ricardo harbored no doubts: he agreed to adopt the measures that would transform his GB Joinville into the latest GB Premium school in Brazil.
There was one objective behind his decision: greater quality.
"We're pursuing GB Premium accreditation because we feel the processes that lead to the title improve the quality of Jiu-Jitsu in a big way, as well as the services we render at our school," says Professor Marciano.
"To make it to this standard of quality we strive to implement all of GB Brazil's requirements—from mat color, paintings on the wall, attendance sheets, class methodology, etc. That will take our Jiu-Jitsu to the next level, since it standardizes important aspects that in the past we didn't give such importance to," he says.
To Professor Alexandre, who is also the GB regional leader in Santa Catarina, the measures have already begun to bring in a series of advantages, for the teachers and the students.
"The advantage of this process to us teachers is that our classes improved a lot, and thus our efforts are duly recognized by both our students and our peers. For the students having the Premium title is also important—now they have the certainty that they're getting high quality Jiu-Jitsu that is in line with the clearly defined standards for the learning process and that transmits complete security to the practitioner."
It's Jiu-Jitsu for everyone, being taught with the same quality in Southern Brazil as it is at the farthest reaches of the planet.