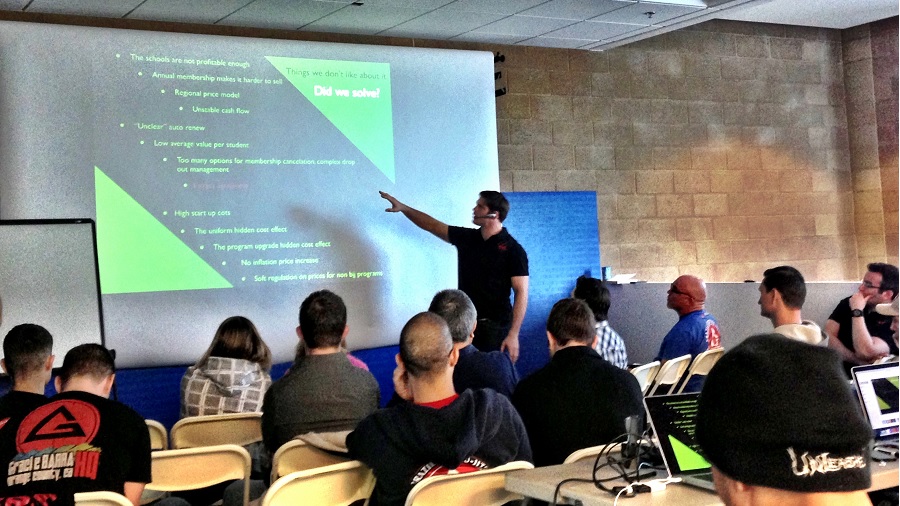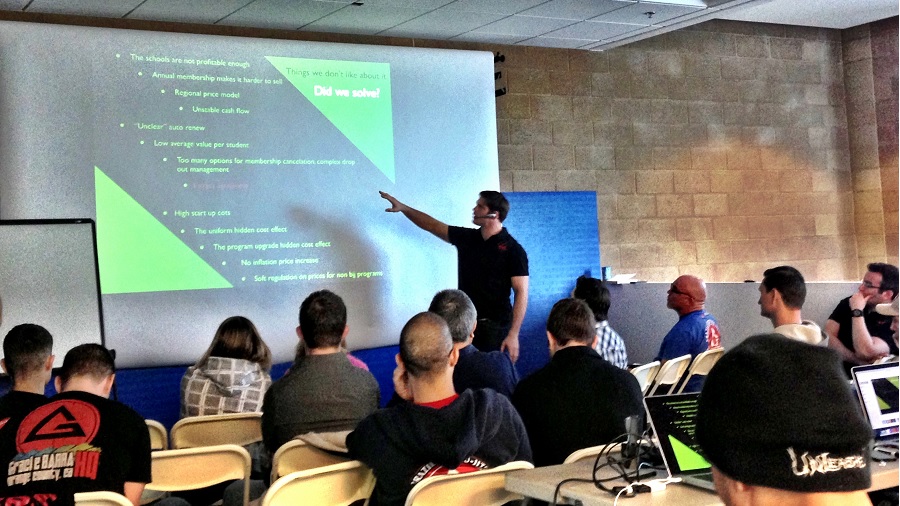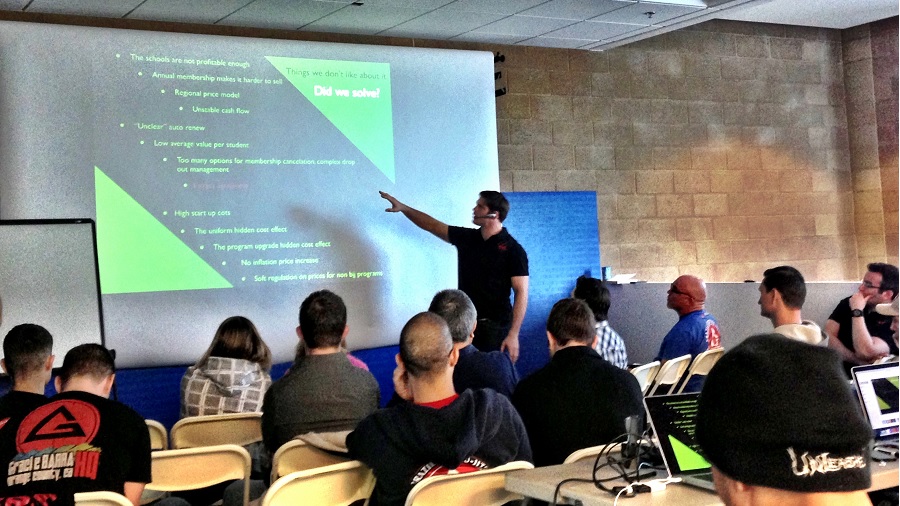 The GB Entrepreneur's Club Meeting: Making our Schools Stronger, Bigger and Better
On March 15th 2013, Gracie Barra school owners met at the our Corporate Office and online for the pre-launch of the GB Entrepreneur's Club meeting. GB Association hosted the event to engage leaders from Gracie Barra on a process of updating the vision of building One School in each city of the world to add the word STRONG right next to the word school.
Master Carlos Gracie Jr. passed to us the vision of the Jiu-Jitsu for Everyone Project that entails building one school in each city of the world. We are going back to that original dream to make sure all people in our organization knows we don't want to build any type of school. Our goal is to build strong JiuJitsu schools across the 5 continents – Prof Flavio Almeida
The meeting started out by discussing the GB vision and asked the question what is our vision as a group?
Our goal is to establish one strong school in each city in the world. Today we have almost 400 schools worldwide, making the vision of Master Carlos come true means multiplying ourselves by 100 and operating a worldwide network of 40,000 schools. Is this just a dream? Well for us it is a plan and we are doing all we can to make it happen.  – Prof. Flavio Almeida
For the purpose of the work done by the GB Entrepreneurs Club, the word strong means profits.  GB is committed to support the schools so they can become profitable small businesses and therefore provide instructors and owners financial stability and security.
"We should measure no efforts to make the underlying business model upon which a GB school operates stronger so it can provide good returns to the owners and all other stakeholders involved. The stronger the school is as a business, the more it can do for its students, employees, athletes, and the community – Flavio Almeida
The GB Entrepreneurs Club What is it?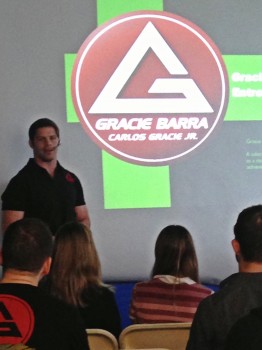 The purpose statement for the GB Entrepreneurs club aims at branstorming, education, peer accountability, and support in a group setting to sharpen GB schools owners business and leadership skills.  The goal is to help Gracie Barra schools get stronger, bigger and better by achieving a common profitability goal by Dec 2015.
The club also allows participants to challenge each other to set important business goals and to accomplish them.  Commitment, confidentiality, and a willingness to be creative and brainstorm and help each other with total honesty, respect and compassion is the essence and value of the GB entrepreneurs club.
We will look at exploring your school GAP Analysis and where problems may occur which could be found in areas of sales, marketing, retention  and overhead.
The agenda belongs to the group and each person's participation is key. Your peers give you feedback, help you brainstorm new possibities, and set up accountability, structures that keep you focused and on track. You will create a community of supportive colleagues who will brainstorm together to move the group to new heights.
200k  GAP 
Analysis
GB Association developed an analytical tool to show how far each one of the schools who are part of the Club is from the common profitability goal. The 200k GAP analysis looks at your current school profits and identifies how close you are to reaching the 200k goal. For example, if you're school is operating at $150,000 profit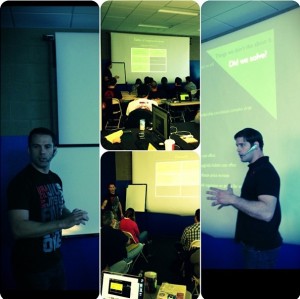 for the year than your GAP would be $50,000. The goal is to operate your school at 200k profit per year, which calculates to a monthly profit of $16,500 ifyou divide 200k by 12 months.  To accomplish this goal it is important to identify your schools revenue by taking your overhead+profits.  For example, if a typical schools overhead is 15k then 15k+16,500= 31,500.  So 31,500 would be needed for each month to achieve your goal of 200k for the year.  To achieve $31,500 per month you need to look at how much you are charging each student to ensure you are getting the best student value.
We have found that 250 students is a good number to try and reach for your school, which can still be managed effectively. So if you take $31,500 and divide that by 250 students we see that the average student is being charged $126. Now we have identified based on our overhead and monthly profits what student value we need to be at in order to consistently maintain our monthly goals, which will in turn help us reach our 200k year goal.  This goal can still be accomplished with less students or less overhead if you are able to increase your student value.
Problems Identified & Solutions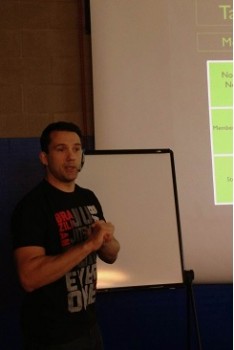 Prof. Felipe Guedes discussed some problems that have been identified in reaching our goals and solutions that are being worked on and discussed to fix these problems. Some of the problems in reaching our goals may include issues like: lack of belief and understanding, no appreciation for staff training, no citeria for price model, no understanding of overhead, lack of cost control, hyper-growth, and lack of reselling renews and upgrades.
Some solutions that are being discussed and worked on include simplifying the existing program structure, reviewing the discount policy, aligning customers expectations with clear and simple agreements, increasing conversion rates, focusing on costs and profitability, and looking at benchmark analysis.
These issues and solutions will be looked at in more depth in the upcoming meetings which will occur through bi-weekly online meetings, periodic face to face meetings, workshops, on-demand training modules, a closed Facebook group, and through task forces.
Next Steps
Everyone is working together to accomplish these goals, so its important to be supportive and give feedback to help yourself and others.  The next step is to officially launch the GB Entrepreneurship Club at the O.C. Conference in June 2013.  In the meantime keep an eye out for more emails and join us in future group discussions as they are scheduled.
Thank you to everyone who took the time out of their busy schedules to attend the meeting this morning.  We are greatly appreciate of your time and eagerness to continue learning, improving your schools, and accomplishing our vision and goals we have set forth.
It is critical for everyone to understand that profits are not the goal. It is rather the means to a higher end. We are in the Jiu-Jitsu business because we love what we do and want others to experience what Martial arts has done for us. To be able to fulfill our potential, we have to run profitable schools. Good profits allow us to be stronger, bigger, and better so we can place our greatest contribution to keep our legacy alive – Flavio Almeida