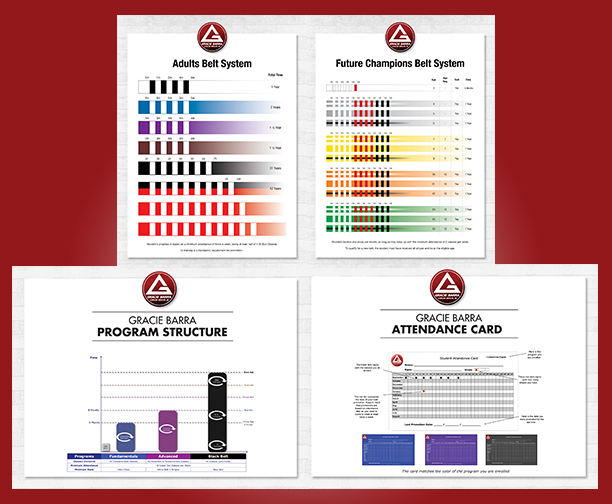 Create a Great Start for What Each Student Can Expect at Your School
Are you creating a great first impression for your students and visitors at your school? Is the signage at your school being used to its full potential?
These posters can assist with the GB BJJ development of the student through visually enabling them to see their progress within the ranks, educate them on monitoring their attendance and keep them present on the latest programs offered. This poster set is essential for your school.