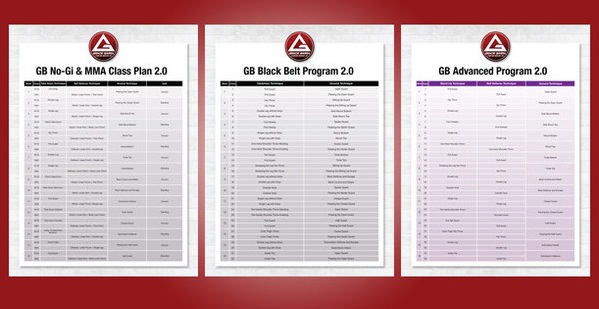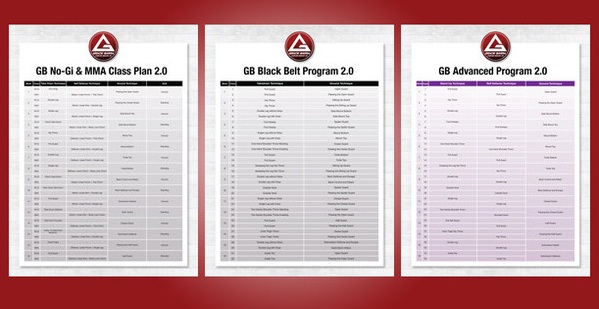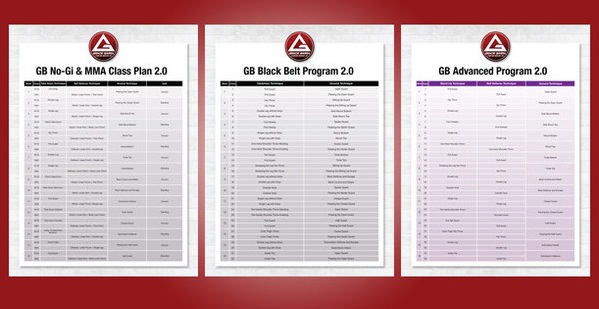 The New GB Adult Curriculum Wall Posters Are Now Available 
The final touches have been completed on the new Adult Curriculum Wall Posters, which are now available for download to print yourself or have shipped to your school.
When you hang the new GB Curriculum Posters on the wall of your school you are creating a feeling of confidence for your students and for every visitor that walks through your school doors. The wall posters allow you to display a curriculum that some of the most well accomplished instructors in jiu-jitsu have developed. What better way to show everyone in your school the world class teaching program then to display it for everyone to see.
Hanging the curriculum wall posters in your school is part of the replication of the entire experience in a Gracie Barra Jiu-Jitsu school. These elements contribute to the success of recreating the GB experience in each school, in each country, in every continent.
You can download the Curriculum Wall Posters at the Marketing Store by Clicking the link below. Please note that the Kids Curriculum Wall Posters will be available soon.
To download and print on your own select download. Or select quantity 1 and have all 3 posters printed and shipped to you.
We are glad to offer solutions to help your school grow and fulfill your mission of teaching Jiu-Jitsu For Everyone. Please visit the Marketing Store for all of your school support needs. If you have any questions, ideas, or concerns please feel free to contact us.