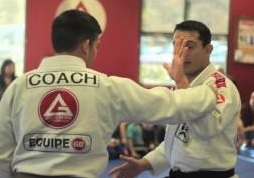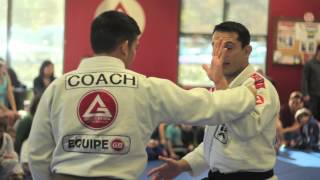 Anti-Bullying Webinar & Campaign Discussion
This month, Gracie Barra Association is launching a coordinated effort to empower children to deal with bullies. The Gracie Barra Anti-Bullying movement will rely on Gracie Barra Schools as a platform to reach as many people as possible in the communities where they operate.
This Tuesday March 19th at 10 a.m. Professors Rodrigo Clark and Felipe Guedes will be hosting an Anti-bullying Campaign webinar to introduce the program, break it down step by step, and have a Q & A to help answer any questions you may have.
This Webinar is available to all Premium Schools
The idea is that each GB instructor in the U.S. will promote a strong message against bullying on local schools via empowerment of kids through the mastering of basic self defense skills.
Schools will be offering FREE anti-bullying classes for 4 consecutive Saturdays. Current students enrolled at the GB kids program will be encouraged to participate and also bring their buddies to take the class.
After the 4 classes are completed all participants will get a Diploma! We are sending you a complete package including advertising materials as well as instructional videos and curriculums on how to run anti-bullying classes at your school.
Simply login to your GB Library Account and search for GB NO BULLYING
under the "Future Champions 3.0 section"
Check out this video for more details