Jiu-Jitsu for Everyone Project: News from Sao Paulo, Brazil

We are making solid steps  on the Jiu-Jitsu for Everyone Project.
The year of 2012 is full of local meetings and work sessions with GB leaders form all over the world. The Regional Conferences are fulfilling are very important role improving communications and spreading the vision of Master Carlos Gracie Jr.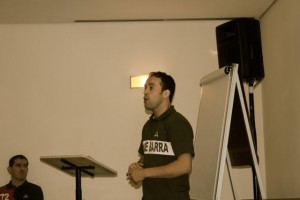 The last stop was Sao Paulo, Brazil. After a huge conference with GB members from California on June 4th, Professor Marcio Feitosa (@marciofeitosagb), Flavio Almeida (@flavioalmeidagb) and Marco Joca (@marcojocagb) headed to Brazil to meet Professors Students and leaders from all over Brazil. The conference and seminar tool place in the city of Campinas, Sao Paulo, where Gracie Barra Brazil Headquarters is located.
Over 100 people attended the seminar and the conference was full of professors and school owners eager to learn more about the Vision of implementing one GB school in each city of the world and understand in detail the GB Future Champions 3.0 Kids Program to be launched in Brazil in a few weeks.
Some great news are also coming from the efforts to establish the first Gracie Barra School in the City of Sao Paulo. This is remarkeble accomplishment for GB Brasil because Sao Paulo is the largest city in Brazil and a place where millions of people live a fast paced lifestyle where BJJ can be a tremendous help to promote fitness, confidence and self discipline. The School will be located on the South part of the city at Panamby, a high end family community.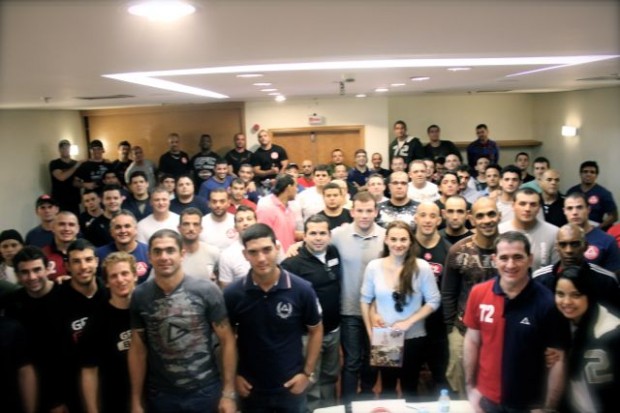 GB Leaders Gathered at Sao Pauo Regional Conference
The Next Regional Conference will be hosted in Atlanta, GA on July 27th. For more info, click here.
Cheers!
GB Association Team