Taking Care of Your Mind is Jiu-Jitsu – Keeping Calm Under Pressure
Composure is an inner attitude that we adopt in times of crisis and moments of decision "


How do you manage your emotions under pressure and stress ? If you need to defend against an assailant on the street and you let yourself panic , you will not be able to focus or react adequately . This will reflect on your physical movements as your body becomes tense, your techniques become limited and sense of time , speed and distance disappears . Even worse – you can simply freeze completely!
Keeping calm under pressure is not just important, it is essential .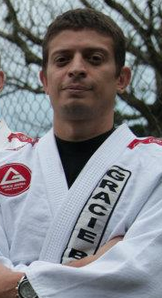 Let's examine the application of this principle on the mats as well as in real-life with Professor Villeem . For those of you who are not familiar – Villeem is a black belt and head instructor of Gracie Barra Jacarepagua in Rio de Janeiro . He's been representing the Gracie Barra family for many years carrying forward the Jiu – Jitsu for everyone vision. Our GB warrior shares below the moments in his career when the proper mental attitude was essential to his success .
GB : Was there a moment in your career where a certain mental attitude has been decisive for your victory on or off the mats ?
Absolutely! In 2009 , on the eve of opening my own Gracie Barra school , my father died . it was one of the greatest challenges I had to face – being forced to make a decision alone, without the support and help of his experience . I thought about quitting, but carried on: " Composure is an inner attitude that we adopt in times of crisis and in times of decision." I was able to put into practice everything I have learned over these 19 years on the mat. Determination, will and balance are three important factors that we learn on the mat and that really helped me to face this challenge and move on. Jiu Jitsu taught me to start anew . In life or on the mat ; if I take a hit today , tomorrow I 'm standing tall again .
GB : Have you ever participated in a project where your commitment has allowed you to achieve what others thought was impossible ?
When I opened my own GB school , I believed in the education system created by Master Carlos Gracie Jr. , at a time when it was criticized by some people who did not grasp its potential and true meaning. This was my first achievement, but I really want to specialize in teaching children's classes. I believe that the balance between the mind and body, inherently implemented in the philosophy of the Gracie Barra Academy , raises self-esteem and conveys emotional maturity allowing us to make the right decisions. I already have many children and adolescents in the lines as my students and I get many compliments from their parents , who are keen to highlight the improvement of children's behavior at home and at school. I take much pride in this and pursue to further position my GB school in society through the directives established by the Gracie Barra system of education.
GB : Did you struggle marked by overcoming required.
My last competition was in 2008 . Even with a nuisance caused by a shoulder injury , which would later become the reason why I have up competing, I achieved victory in one of the stages of the state championship .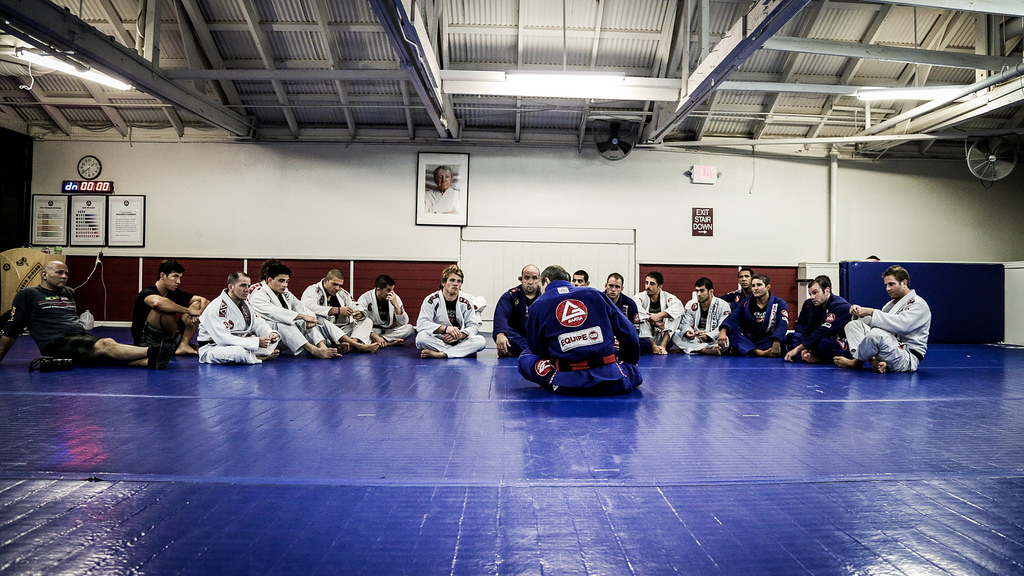 5 tips to help you stay calm under pressure and stress :
1 ) Use your previous experiences as means to compose yourself . Regardless whether you succeeded or failed, you learned something . This knowledge enables you to face your next challenges .
2 ) Trust your ability . Try to remember the times when you did the right thing and were able to resolve conflicts achieving good results .
3 ) Try to focus on the challenge ahead of you. Focus your attention on finding a solution, only then allow other priorities to enter your mind .
4 ) Share your problem with people you trust . When we talk to other people acquire invaluable information and viewpoint, different than ours .
5 ) Take deep breaths to compose yourself .