GB News: A winning weekend for GB.

In the last weekend, the competition mats were, once again, a conquest place to GB. Athletes holding and representing the Red Shield were into action in Las Vegas Springs, Copenhagen Open No Gi (Denmark) – where Braulio Estima won in his division and in the absolute division (Openweight) – and the traditional Brazilian Championship 2014 (in São Paulo, Brazil). We got, respectively, the 1st, 2nd and 3rd places. Such result shows once again the continuous legacy of our team.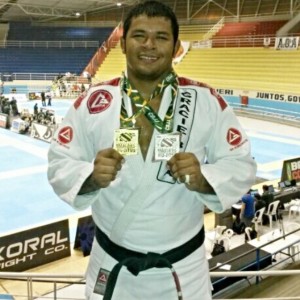 In the 18th edition of the Brazilian Championship, we attended the competition with as many as 266 warriors and a unique sense: the willingness to win. It is not just a matter of desiring that. In order to win, you must fight and give your best. And it was through this way that Felipe "Preguiça" (Gracie Barra Belo Horizonte), Luiz Henrique Saldanha (GB Florianópolis) and Thiago Souza (GB Amazonas) were the champions. The GB Amazonas teacher got to the podium not only in his division, but also in the absolute one. "In the absolute final, at the very beginning, me and my opponent entered with our legs at the same time (double leg) and hit our heads one against the other. We got back to the stand up fight, he did a seoi and I felt, quickly waking up (1 advantage). We were on the stand up fight once again, I did my grab and pull him, keeping him this way until the end." told Thiago about his last fight in that competition.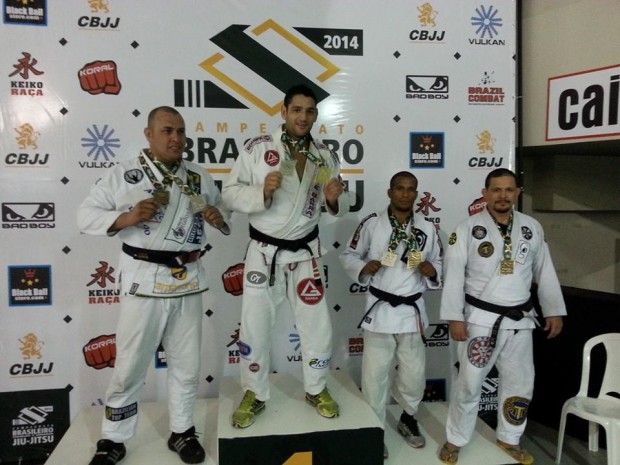 Another GB athlete who won 2 medals was Agnaldo Silveira, teacher from GB Prado. In the 'over 220lb' division competition, Agnaldo won the silver medal. But he would not stop with that. This black belt went back to the CBJJ mats (Jiu-Jitsu Brazilian Confederation) to fight in the absolute division (openweight). And the result? Champion! "I must confess I was very upset with myself and I did not want to fight in the absolute division. I did not want because I was already tired, my whole body was hurting, my grabs were weak and – the worst thing – my emotional part did not want to be there at that point. I was sit in the bleachers and they start calling me. At the 5th and last call, I decided to go. I heard an internal voice that said: "go fight, go fight, go fight!

I took my kimono, went way down through the stairs and they put me to fight in the 'area 2'. I looked ahead and saw my friends and brothers even more nervous than I. Then I really decided to fight. During the fights I felt an inner peace so powerful that I even got a bit scared. But I let that keep happening. Then I could finally learn and see what God had prepared to me. I had asked Him 'the best' and there it was, exactly what I wanted, just in front of my eyes." stated Agnaldo, about his decision on fighting in the open modality.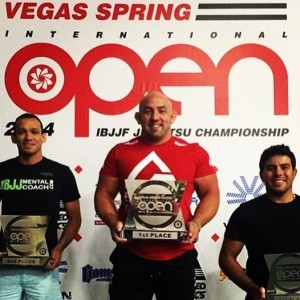 And talking about teachers, another two great guys who attended this competition and got to the podium were Guilherme Iunes, responsible for GB Recreio (Rio de Janeiro) and Fred Zaganelli, black belt and leader at GB Espírito Santo. Iunes got the 2nd position in the medium weight division. Zaganelli was the 3rd one in the adult heavyweight division, along with Caio Rocha, from GB Rio Vermelho (Bahia).
And the women were also part of these wining GB athletes. Bianca Andrade, teacher and black belt from GB Alagoas got the 2nd place in the adult featherweight division, while Glaucia Braga (GB Rio 'Matriz' (Headquarter)), 4th degree brown belt, was the second place in the medium weight.
Among so many medals, GB also conquered the following trophies in the Brazilian Championship 2014:
1st place in 'pré-mirim' (4 to 6 years old), 'Infanto-Juvenil' (13 – 15 yrs), 'Juvenil' (16 – 17 yrs) and 'Master' categories.
2º place in 'mirim' (7 – 9 years old) category;
3º place in 'infantil' (10 – 12 years old).
Trophy at Las Vegas Spring – GB Champion
WE, FROM GB CONGRATULATE ALL THE ATHLETES WHO ATTENDED THIS WEEKEND CHAMPIONSHIPS. CONGRATULATIONS! 
OSS!