7 Must See Jiu-Jitsu-MMA Documentaries
1) Gracie Barra Documentary
Gracie Barra Documentary 
www.youtube.com/watch?v=HLI1ygZHOIQ
BLOG CLICK HERE

A great look at the jiu-jitsu lifestyle filmed at the original Gracie Barra in Rio de Janeiro, Brazil. 
Follow Marcio Feitosa around in the beach, hiking up Pedra de Gavea and training and teaching On the mats at Gracie Barra. You will be ready to book your flight to Brazil after watching this…I did!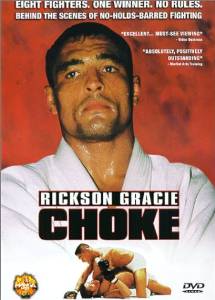 2) Choke – Rickson Gracie Valetudo Japan

"Choke follows freestyle fighting champion Rickson Gracie as he prepares to defend his title in the Vale Tudo Freestyle Fighting Championship in Tokyo. Choke is a behind-the-scenes look at the world of no-rules fighting. "
courtesy imdb.com

This documentary featuring BJJ legend Rickson Gracie has some unforgettable scenes of him doing yoga breathing exercises in California and meditating under a icy waterfall in the mountains of Japan. A MUST have for your collection.

3) The Day of the Zen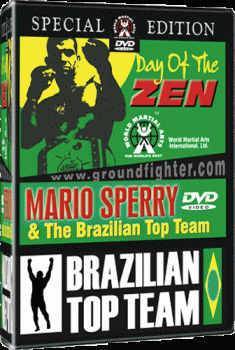 "Day of the Zen" is the behind the scenes documentary that fans and student of Mixed Martial Arts have been waiting for!

For the first time ever, cameras were allowed inside the gyms, workouts, training sessions and private life of Mario Sperry and the Brazilian Top Team. 
Filmed on location in Brazil, this full length film follows Mario for one full day, through his amazing training regiment that has led him to become one of the most successful mixed martial arts fighters in history. "
courtesy groundfighter.com

Most bjj enthusiasts have dreamed about what it would be like to train at a top camp in bjj or mma in Brazil. The camera follows Sperry through a long day of training in jiu-jitsu, conditioning and striking. You get a glimpse of the life of a pro fighter inside and out of the gym.

4) Arte Suave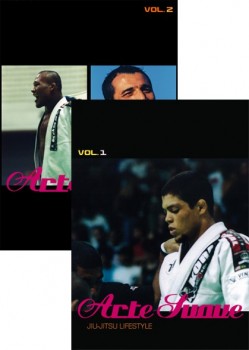 "The Arte Suave DVDs are the ultimate Brazilian jiu-jitsu documentary DVDs. Travel around Brazil enjoying the training sessions of Jacare, Royler, Marcelo Garcia, Carlos Gracie Jr, and many more."
courtesy budovideos.com

Visit academies in Brazil and see where many of jiu-jitsu's superstars came from. Lots of rolling and interviews with world champions in their home academies. I have watched this again and again.

5) Budo Jake – Rolled Up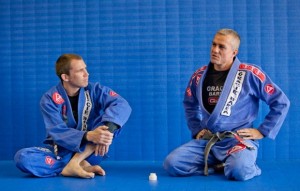 "Follow Budo Jake as he travels the world and learns and trains with some of the best Jiu Jitsu players on the planet. Great interviews, techniques and you'll always see Budo Jake get Rolled Up!"
courtesy Youtube

https://www.youtube.com/playlist?list=PL017148C131F31503

Gracie Barra's own Budo Jake produces the best videos out there. Each episode is a different instructor and includes well conducted interviews, technique instruction and of course Jake rolling at theend. Check out the episode featuring GB head instructor Marcio Feitosa!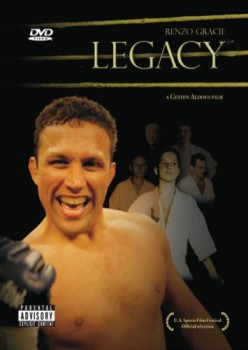 6) Renzo Gracie -Legacy

"Renzo Gracie: Legacy is a 2008 documentary film about Brazilian jiu jitsu pioneer Renzo Gracie.
Shot over a ten-year period, it shows the origins of the sport of Mixed martial arts from its bare knuckle days to the explosion of the sport in both Japan and America."
courtesy wikipedia.org

Renzo Gracie is known as one of the true legends of bjj and mma and this retrospective follows his mma career and terrific behind the scenes interviews that reveal the philosophy of the man.

7) Gracies in Action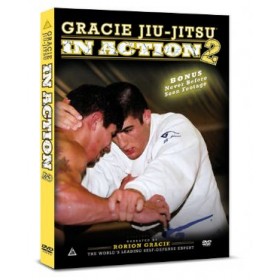 "This DVD documents many fights which occurred in the years just prior to Rorion's creation of the Ultimate Fighting Championship. Including Royce Gracie's first fight with Jason De Lucia (The second match was in UFC II) and the Hapkido master who fights Rorion can't seem to understand why he keeps getting choked out.
You will also see Royler and Royce Gracie compete in black belt judo competitions and prove repeatedly that Gracie Jiu-Jitsu is more than just a sport.

Also included are some of Rickson Gracie's fights, one against a Russian which took place at the Gracie Academy and the other is the classic fight of his, on the beach in Rio de Janeiro. 
courtesy Budovideos

These were some of the very first videos of Brazilian jiu-jitsu used in competition and early academy challenge matches. Rorion Gracie narrates and explains the strategy and strengths of his family's style of jiu-jitsu. This is a MUST see for any old school fans of bjj!

Credits: Mark Mullen 
GB Black belt from GB Calgary, Canada
Twitter: @MarkMullenBJJ