Gracie Barra girls shine at local No Gi tournament!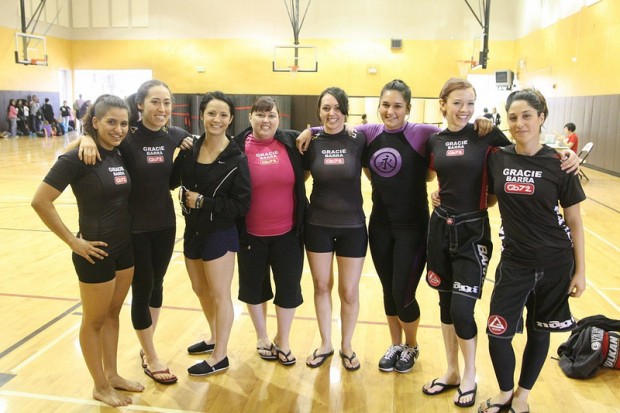 This weekend the Pink Team represented our Gracie Barra team at the biggest No Gi tournament ever made for females. Most had never trained no- gi before but it turned out be a huge success in a tournament with over 150 competitors.
All the girls showed their strong fundamentals and it defiantly showed on the mats. Congratulations to the girls for a great showing and we are inspired by the girls courage to step on the mats and compete.
Results:
Laura Anderson- Gold
Corina Scott -Silver
Amanda Yuki Grummon- Silver
Eva Williams -Silver
Angy Ormonde – Bronze
Tatiana Camerena- Bronze