Jiu-Jitsu for Everyone Dialogue in Panama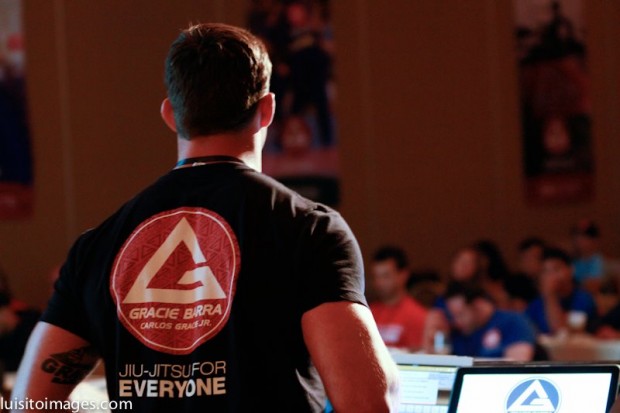 Jiu-Jitsu, Leadership, Instruction and Community Reach Will Be the Focus of Every Discussion in the Panama Conference
One of the greatest challenges of having an organization that has spread world-wide is reaching out internationally. This holds true for the Gracie Barra Association as it will be reaching out and focusing on Panama in late August.
Professor Flavio Almeida, who is the Executive Director of Gracie Barra Association, will be leading this charge in the campaign on reaching out to Panamanian GB schools within the last week of August. Basically, the entire event is focused on touching base with the members of Gracie Barra Panama. The greater focus, though, will be given to the school instructors and owners within the network.
The attention given to the school owners and teachers of each GB school falls under the principle of sustainability and improvement. To sustain the school and promote the GB flag across the network, each school owner and instructor should have a location-specific strategy depending on factors such as current market, population and demographics, and location.The ability to reach to different people with the concept of Jiu-Jitsu for everyone though the programs that the association offer is in great focus as well. More details to follow.
We strongly encourage the participation of every school owner in Panama. We are going to provide innovative insights on how to further improve each school's performance.
Conferences are one of the best tools that we are currently employing to reach out to the network. This is why we invest time and energy in organizing such them. Specific to Panama, the conference that will happen on the 31st of August will be for the instructors and staff of each school. The meeting will happen at Salon Bahia at the Club Union at 10am.. The idea behind the conference is to further promote and create a following for the art of Jiu-Jitsu. The discussion will be about effective mentoring, tutoring and training. We will also discuss the benefits of having a structure curriculum in our schools and how we utilize this in teaching our students. The conference will also have a special segment about promoting our GB wear. As our flagship brand and logo, we will be sharing ways on how we can utilize our top brand of fight gear to further promote and benefit the organization
Just a day after the conference  will be the three-part seminar dedicated for our dear students. The first part focuses on  will be dedicated to Kids and Teenagers where students from all schools can learn techniques directly from Prof. Flavio Almeida himself learn anti-bullying techniques. The second part of the seminar focuses on the fundamentals of Jiu Jitsu. White Belts (adult division)  and beginners from every schools to learn the basics and improve their game. The last part is an advance level seminar for our  Blue Belts. In this segment, they will be learning advance techniques.
Here are a few words from our professor,  Flavio Almeida
GB.com: How excited are you for your trip in Panama?
Prof. Flavio: I am thrilled. Panama is an amazing country with a huge potential for martial arts and Brazilian Jiu-Jitsu. I have been travelling there yearly since 2008 and every visit, I see more people studying Jiu-Jitsu and becoming really good at it. We are now starting to see the second generation of Panamanian Black Belts and all are eager to teach and help grow our sport there. People from Panama have this love and excitement for fighting. In a lot of ways they are very similar to people from Brazil.
GB.com: What is your primary objective for this trip?
Prof. Flavio: I am going there to help with the implementation of Master Carlos Gracie Jr's of building one GB School in each city and teach Jiu-Jitsu for everyone. Gracie Barra already has a lot of schools and we are now formalizing the local rules, policies and regulations to facilitate growth and promote quality of our network of schools. To accomplish that, I will be personally visiting each GB school and talking to our local leaders during the regional conference. The highlight of the trip will be the seminar though. I can't wait to teach and train with all GB students in Panama. That will be awesome!
GB.com: Please give a short message as an invite to potential participants
Prof. Flavio: Jiu-Jitsu is a constant evolving art and there is a lot to learn from one another. I am always looking forward to the opportunites to interact with students and professors from different regions, share the vision Master Carlos Gracie Jr has for each one of them and GB as a whole and, most important, train with them. I believe students, professors and staff will have a memorable experience during this Gracie Barra Week in Panama.
More information about the conferences and seminar will be released soon.
Cheers,
GB Association Team