Gracie Barra Instructors : Competition Advice
GB asked several GB black belts for their mental attitude and advice on competition. Here is what they shared from their experience :Draculino, Almeida, Harnish and Borges.
BJJ Competition – Winning Attitude – Flavio Almeida
Prof. Fabiana Borges
GB: What is the role competition plays for you in your jiu-jitsu?
Prof.Fabiana Borges: I love competing. It keeps me disciplined in the way that I eat, I sleep, and I rest. It also keeps me motivated to learn, train. I learn a lot about my self when I am getting ready for tournaments.
GB: As an active competitor. Can you share with the Gracie Barra readers how you prepare for a major competition?
Prof.Fabiana Borges: I am always training with my students and working out, but when it gets closer to tournaments, I start to work more on my endurance ans resistance.
I usually do my preparation at Max Training in Austin two times a week and on the mats I focus a lot on drills and specific training. I try to sleep earlier and eat better then I already do.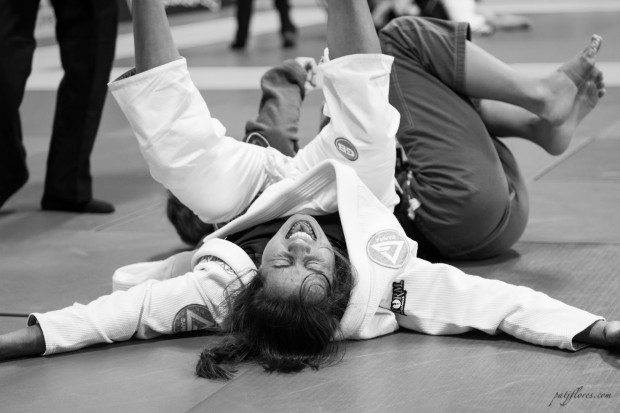 Prof. Draculino
GB: You are instrumental in running the Gracie Barra Team training camps before the major competitions.
Can you explain how the camps operate to prepare the competitors for battle?
Prof. Draculino: I come and only do the last adjustments. Camps are normally one week only so I try to inspire and correct more than anything.
It has been working well if you look at the results : )
GB: How do you conduct the competition training sessions at Gracie Barra HQ?
How do you bring the athletes to a peak for the competition?
(example: do you do specific/positional training, conditioning sessions, strategies etc.)
Prof. Draculino: I have to be careful to push them without hurting them and compromise the performance on the competition.
So I push them in a safe scenario with lots of specific and strategic training.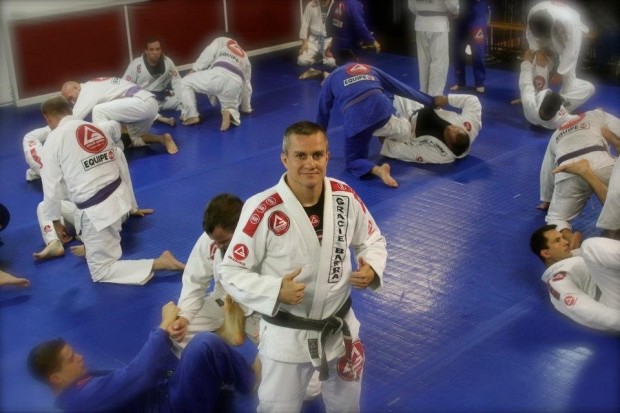 Coach. Andre Almeida
Gracie Barra: Can you give some advice to Gracie Barra students who like to compete?
May students deal with stress before the competition and ask for advice on how to overcome the nerves.
What was the most helpful advice that either of your brothers Ricardo or Flavio told you about competing?
Prof. Andre Almeida : If I could give one piece of advice it would be go forward! The benefits of you registering for a competition are uncountable, winning or losing you will already have a great take away from it.
You will always feel nerves, it's not a friendly game, its fighting, you will fell stressed.
What can help is to start on smaller tournaments to get used to the nerves, start getting used to the tension and then go climbing up the ladder little by little.
The best advise that I have gotten from brothers was really simple, give your best and then you will be comfortable by knowing that you did all you could do.
They always supported me 100% and gave me all the tools necessary for me to perform at my highest level.
Coach James Harnish
GB: You are currently preparing for Submission Series.
Can you share with the Gracie Barra readers how you prepare for a major competition?
James: The way that I am preparing for my fight is putting myself in every possible bad position and trying to work my way out of it.
I don't really go to the gym to much for weight lifting, when I do go to the gym I usually work on my cardio as well as low weight high reps for explosiveness and speed. Most of my time is spent on the mats drilling and some high intensity training like being on the mat for about a half hour or more with a new training partner attacking me every couple of minutes so there is always a fresh person attacking me when getting ready for any competitions usually over a four to six week training camp before the event.
GB: Do you have any advice for young Gracie Barra competitors on training and competing?
James: If I were to give any advice to the young Gracie Barra competitors on training and competing it would be train safe and always look out for the safety of your training partners because if you hurt your training partners you will eventually have no one to train with. Also with training in Jiu-Jitsu and competing it has helped me overcome failure and accomplish my goals, not only on the mats but in life.
Never get frustrated while training or competing, always stay humble and never give up….because you will never know your full potential if you do!