It's worth it! 15 Tips For Getting a Black Belt
We know that the journey is not an easy one and the road is long; it will be difficult and daunting. Countless times you're going to think about giving up, but don't. Believe me, there is no way to describe the feeling of receiving the Black Belt. It is unique and exclusively yours. The GB family will be there to cheer for you. It's worth it, believe me!


1 – Jiu – Jitsu is a beautiful art and everyone is capable of learning it and enjoy its many benefits. Jiu – Jitsu is for everyone, including you !
2 – If you give 100 % of yourself, the result will be obvious. The black belt is a white belt that didn't give up.
3 – Your goal is to become a black belt, this is a vision you must carry within you every day. It is something you should visualize every time you step on the mat.
4 – Do not be afraid to fail. You cannot be paralyzed by fear or failure. If you think so you'll never struggle to overcome your shortcomings. To fight and continue fighting you must believe in yourself and your vision. And by doing this you will know it's the right thing to do. The black belt will come, so do not be afraid to fail.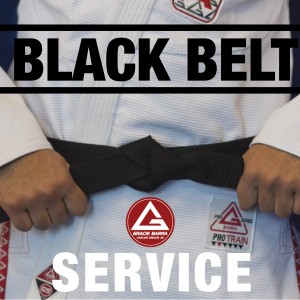 5 – You will never fail if you work hard enough, if you are persistent and do not give up. We always have something good to take everything that happens to us. If you want to be a black belt, there is absolutely no shortcuts, only hard work. There are a lot of things you can accomplish if you strive.
6 – Improves your quality of life, self-esteem, discipline and health. From white to black belt you constantly evolve in every field of life.
7 – Do not look for excuses, look for solutions. You have to bring the best in you. It's your time, it's your choice.
8 – When you start seeing your achievements: You will smile, cheer up, have the strength to continue and see through things to the end. Every change is a unique and unforgettable experience you carry for the rest of your life even after earning the black belt.
9 – Battling to win the black belt is an opportunity for personal growth, development and overcoming, learning things.
10 – There is no loss in Jiu – Jitsu. You either win or learn.
11 – The more you train, the better you will get and therefore realize your true potential in life more fully.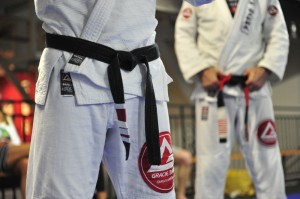 12 – Leadership, confidence, focus, achievement of goals and challenges. Success on the mat equals success in life.
13 – The process of training in Jiu-Jitsu is a consequence of the application of these principles and it is natural that the student begins to draw parallels between the challenges faced on the mats and the challenges faced in life.
14 – The more you train  the more you will arm yourself with knowledge and skills to face, as a black belt, all your battles in life.
15 – When the journey is more important than the destination, you become a GB black belt .