BJJ Lifestyle: Off Season Activities

After drilling it out for weeks in the gym and trying to get back in shape and ready for the big show. Regardless what those are, you are still doing your very best to beat the odds and rise to the top. And then, the big day comes in. You have just become one of the best there is in the competition. The culmination of weeks in the gym boils down to less than 10 minutes on the mats.
You get your hand raised. You are victorious. The hours paid off. The countless drops of sweat that stained your gi. And then… it's over. You won.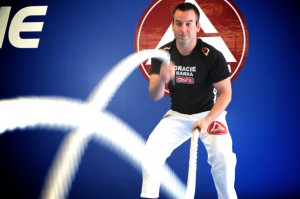 So what's next?
For most athletes, off-the-season periods can be a time to recuperate and get back into the real world. By real world, I meant where everything other than Jiu-Jitsu happens. Yes. There is still the real world outside the wonderful walls of our Gracie Barra schools. And it can be fun. For the serious competitor, welcome to your off season.
Off-season occurs after a big competition like a Worlds or the ADCC, or any City Open from IBJJF. When a fighter does take a break, it's off season. But most BJJ fighters may argue that off season blues happen when a fighter decides to take a break. Fret not. We need not call it the blues anymore. Here are some awesome suggestions when taking a break off from BJJ
TIP #1: Don't stop training
Yes. It's a contradiction to the statement. But your journey will be arduous and harder if you stop. Really. Your momentum and skills can take a dive. Remember, Jiu-Jitsu is 50% knowledge and 50% skill. Make the other take a deep dive into, and you are out of it. To stay at a 100% make sure that you visit the gym at least once a week during your off season. =)
TIP#2: Try Other Activities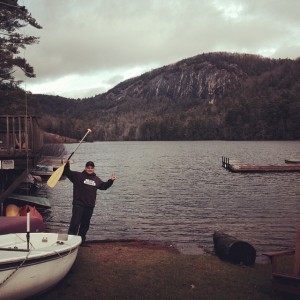 Most athletes go off season because of being  burned out. During off season, try rock climbing, biking, or even boxing. It pays to be a well-rounded individual in active sports. I guarantee you, it will make you miss BJJ more than ever. As soon as you get back to the mats, you'd be more psyched than ever.
TIP#3: Plan ahead for the season
Planning ahead once you come back from your hiatus is always a good thing. Plan on these things: When, Where, How, and End Goal. Plan on when you will be coming back to train, where to train (and probably who to train with), how you are going to start training, and the end in mind.
The the book 7 Habits of Highly Effective People, successful people always act with an end in mind or a result. Planning your BJJ season will do wonders.
Taking a break from Jiu-Jitsu is not bad. Actually it's healthy. However, don't let the time off from BJJ take away the things that you worked hard on. Losing focus and taking a break is different. Our bodies and mind will always work best if it's well rested. Imagine staring at the same thing the whole day. Mind numbing right? But taking your sight away once in a while is healthy. You never know if it will even change the way you look at things. =)
Jiu-Jitsu for everyone!
Leave your comments or suggestions on things your fellow BJJ artists can do during off season.