Gracie Barra Women: Prof. Fabiana Borges
Gracie Barra recognizes Gracie Barra Women training in GB schools all over the world. How do we build the women student members in our Gracie Barra schools? What are the challenges and successes experienced by Gracie Barra women in jiu-jitsu?
We bring you interviews some high level women GB Professors who share their experience and give some advice for female bjj students.
This week we feature Prof. Fabiana Borges of the new Gracie Barra in San Antonio, Texas.
"Fabiana Borges is one of the top black belts in the women's jiu-jitsu divisions of the 2000 decade.
The two times Pan American Champion and six times Brazilian National Champion"
source: Bjj Heroes
GB: Can you tell the Gracie Barra readers how you got started in training Brazilian jiu-jitsu?
What about it got you addicted?
Fabiana Borges: I started when I was 11 years old. I was looking for a sport at the time and jiu-jitsu was the one that I fell in love with. I am addicted to jiu-jitsu because it gives you a lot of confidence, you can meet new friends, it keeps you in shape and disciplined to achieve any of your goals.
GB: What advice do you have for girls who are thinking about trying jiu-jitsu classes?
Any advice for beginners just getting started?
Fabiana Borges: I see that the first months of your jiu-jitsu journey is very hard. Be patient with yourself, don't be hard on yourself, have fun and try to listen to all advices.  One day it will click and you will be doing all the techniques.  Also, don't compare yourself with others, each person has different ways of learning.  Try to understand what is yours and go from here.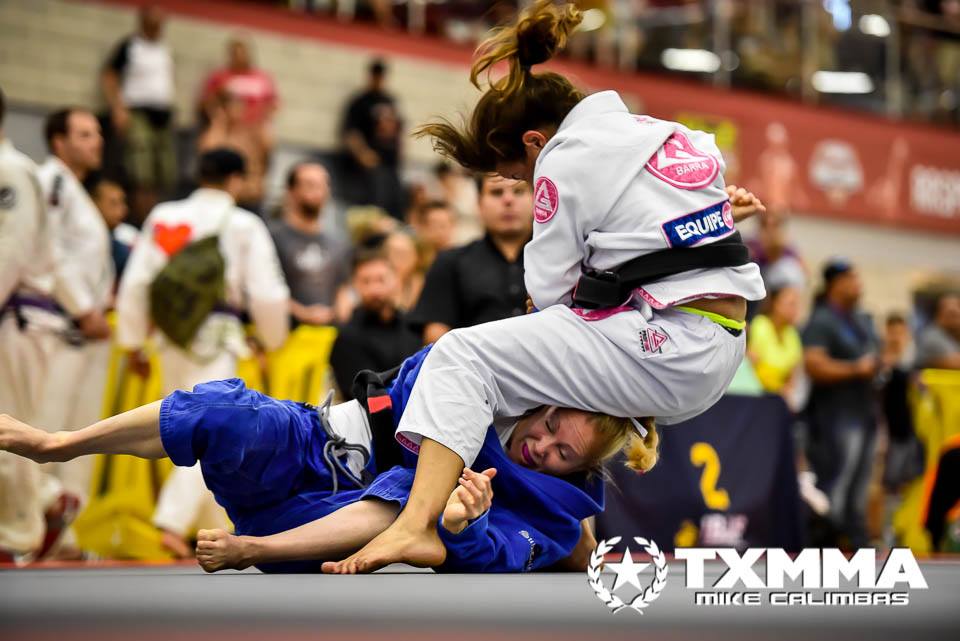 GB: How do instructors adapt the jiu-jitsu class to make it more fun and friendly for new female students?
Example. More self-defense and less sport jiu-jitsu?
Fabiana Borges: In my experience ladies need to understand the why, so they are able to learn it.  Most of ladies aren't used to wrestle as kids and it hard to get used to that. So be patient. I would say a lot of specific training on the beginning instead if live rolling, so they don't get frustrated.
GB: What are the unique challenges that a female Bjj student faces?
Fabiana Borges: Getting used to being close and wrestling with others.  Instructors should partner beginner ladies with higher belts, so the can help them in this transition.
Prof. Fabiana Borges teaches a self-defense class for women
https://www.youtube.com/watch?v=hU7UQ5Qo9co
GB: Is there anything make instructors should know about female students?
Fabiana Borges: Be patient. Explain why they are doing that technique and once they get it and fall in love with bjj you will have the best students at your school!
GB: If a Gracie Barra school wishes to grow their number of female students, what can the school owner and instructors do?
Fabiana Borges: Promote a lot of self-defense seminars, invite moms of kids students to train (they will help you to get more ladies into your school). Open a ladies only class and try to have a female instructor( blue or purple belt).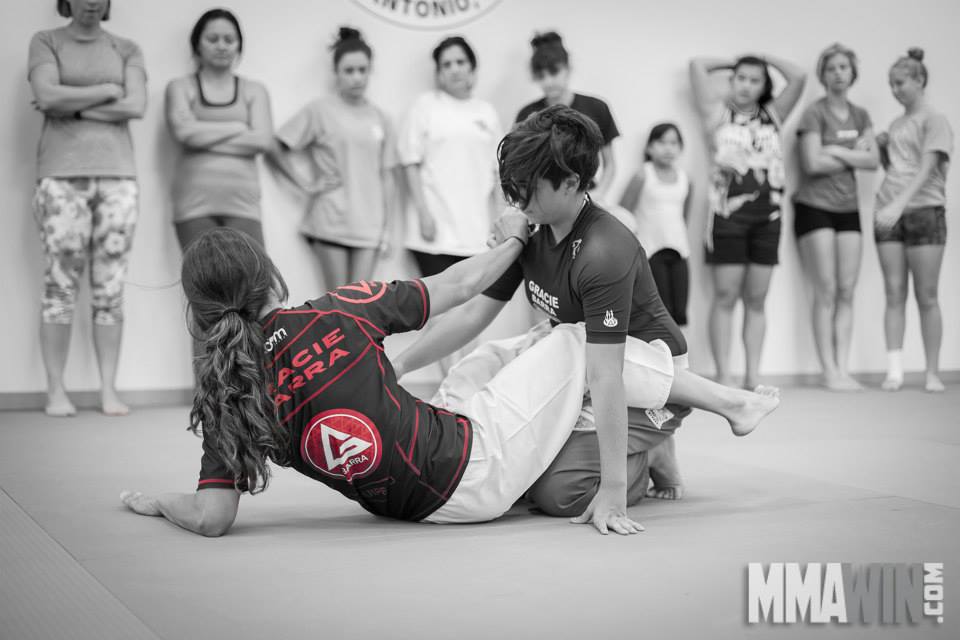 GB: What are the best things they can do to help grow the program?
Fabiana Borges: Make some good specials for ladies classes.  I opened classes only 2 times a week and it is ladies only and I charge a little less.  A lot of ladies started in this class and they are migrating to the all adults class.
GB: How do you see jiu-jitsu improving the life of women who train?
Fabiana Borges: I see a lot of ladies getting more confident on and off the mats. A lot of body changes that other sports do not give to you, weight loss, making friends on and off the mats!
GB: What are the benefits to women training jiu-jitsu?
Stress and anxiety  management, weight loss, happiness…
https://www.facebook.com/Fabiana-Borges-407747392570184/
Women and Jiu-Jitsu Lifestyle – Self-Defense and Fitness for Women at Gracie Barra
https://www.youtube.com/watch?v=I9UlZ1Vr3yo
Read also:GB Interview: Prof. Fabiana Borges from GB San Antonio