Eating well is Jiu-Jitsu – DIY Protein Bar

Protein Bar
Who says the word diet has to mean starving yourself? Or needing to lose weight?
Many people confuse (believe it or not even today) the real meaning of the word diet.
For us at Gracie Barra diet means eating well, eating healthily and in a balanced way as, after all, eating well is Jiu-Jitsu, eating well is health.
The recipe today is for a do-it-yourself Protein Bar: Healthy, preservative-free and economical at the end of the month. Oh and on top of that – very tasty.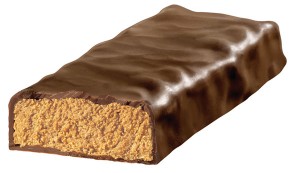 ingredients:
3 cups of oats
1/2 cup of peanut butter
1 cup skimmed milk
4 scoops of Protein Powder
A few pinches of cinnamon.
Preparation:
Mix all ingredients until the batter is consistent.
Place in a small pan and cut the mixture into 8 parts.
Cover with aluminum foil and place in a refrigerator.
Nutritional Information Per Serving:
11g fat (monounsaturated).
26g carbs.
21g proteins.
285 Calories.
Healthy eating, Jiu-Jitsu and exercise are a lifestyle! When working out, training and exercising there is nothing better than using appropriate clothing. Check out our T-shirt Training offers at GBWear.com and represent the Gracie Barra family in comfort and style.
Remember: Exercise means health when properly performed.
This article is for informational purposes only and is not intended to replace professional guidance. The use of vitamins and dietary supplements can benefit a person, but we recommend consulting a nutritionist, doctor or other specialist for evaluation and monitoring prior to using any health enhancement products.
Other Eating Well is Jiu-Jitsu Articles: