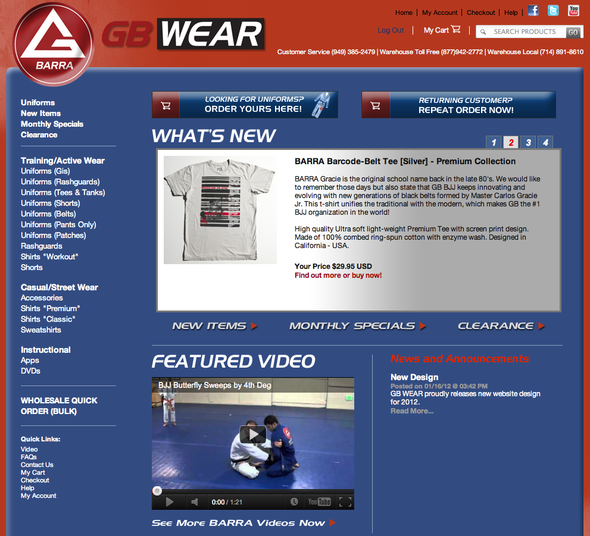 The Wear's division of Gracie Barra was created in 2002 at Barra da Tijuca, Rio de Janeiro – Brazil. Today we just launched the new redesigned GB web store with a better service and support to our instructors, students and fans.
"Gracie Barra is once more innovating by providing Jiu-Jitsu Instructors and Schools owners with sales comissions on every direct sales to their students. Our organization strives to provide support and opportunities so more people can make a good living from teaching BJJ." – Marcio Feitosa
Here are some of the new features you will find today:
New Navigation Design to Facilitate Shopping Experience
Commissions to Professors
Cheaper Shipping Rates
Better Uniforms Prices
Dedicated Customer Service
And More!!!
How do you like the improved shopping experience? Let us know what you think: gbwear@www.graciebarra.com
We will be implementing more new features on the weeks ahead. Stay tuned!