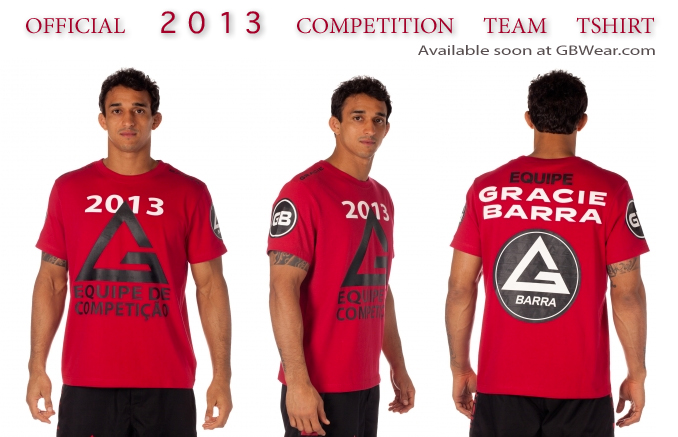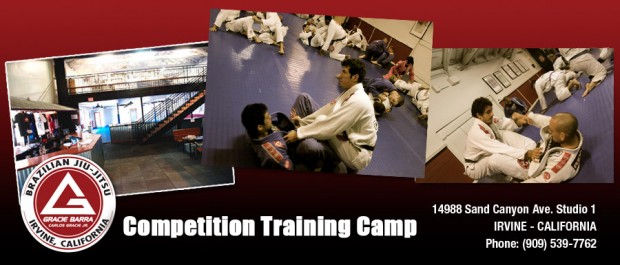 Red Tsunami to Flood Jiu-Jitsu Competitions World Wide
Partnerships and upcoming competition camps are paving the way for a great start to 2013 for Gracie Barra & GB Wear.  In anticipation of the upcoming GB Competition Camp, which will take place in March.  GB Wear, fresh off its new partnership with Storm, will be releasing its GB Competition T-shirt for 2013.
GB Competition T-shirt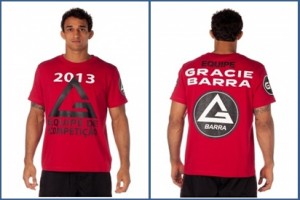 GB Wear will soon be releasing the 2013 Competition Team T-shirts! We encourage everyone to wear this shirt and proudly display the color red and represent the GB shield.
The new t-shirt comes as a result of the partnership between GB Wear and Storm. The GB family can expect several amazing benefits because of this recent partnership.
Some of these benefits include:
New redisgned Gi's, rashes, etc.- Clothing and technical wear for GB Wear will change
New Online Store- Launch will be very soon with new shopping cart system/IT team dedicated to GB Wear.
New distribution center- Professional and efficient to help get products out faster with better accuracy
Athletes Products- Releasing Athletes products for everyone to benefit
GB Competition Camp March 2013
The Gracie Barra Competition Network is joining forces with the Gracie Barra Headquarters to host a special training camp with the worldwide renowned Jiu-Jitsu Professor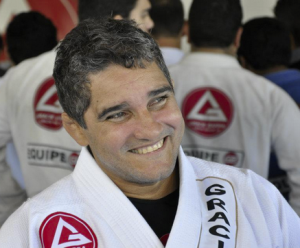 Ze de Radiola. The training camp will support Gracie Barra athletes preparing for the upcoming Pan Jiu-Jitsu Championship. The goal is to stimulate the technical development of instructors, students, and staff, the GB Compnet organizes "training camps", or GB-Camps, where GB athletes from around the world gather to train and participate in competitions.
The upcoming GB Competition camp will take place on March 4th-18th at the Gracie Barra Headquarters with the training starting at 9am-11 am (Blue & Purple Belts) and 11am-1pm (Brown & Black Belts).
The requirements are:
You completed the online form and were guaranteed a spot in the camp
Punctuality
Use of the official Gracie Barra uniform
To Register Click Here 
Team Spirit & the Red Tsunami

The color Red is Gracie Barra's official competition team's color. For years we have worn GB official uniforms to instill a sense of unity, pride and belonging among instructors, students and fans. We also have that same concept when it come to our athletics.
Red is not only the color of our shield, but it is the most emotionally intense color, red stimulates a faster heartbeat and breathing, which generates excitement and intensity. It is also the color of blood, life, and love. It will enable us to be quickly understood by those watching!
We encourage all of our instructors, athletes, friends, family, and fans to wear this color at future Jiu Jitsu tournaments. With enough support we will be able to strengthen our athletic's even more while keeping the GB legacy alive! Let's create a "Red Tsumani" by all wearing the color red!
Wearing the new GB Competition t-shirt is a great way to show your team spirit and show your pride in wearing the color red and displaying the GB shield!