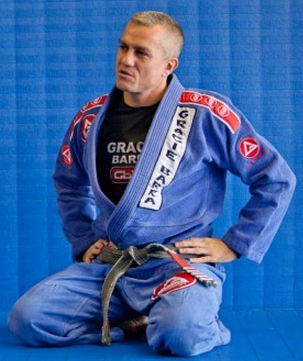 Improve Your Game: Roll with Professor Draculino this October
Yes. It's here. With the our very own Professor Draculino Magalhaes helping you for the World Jiu-Jitsu Championships, it is guaranteed that you are getting the best instruction and guidance the team offers. As we all know, Professor Draculino is the man who coached GB Champions like World Champion Romulo Barral, UFC Fighter Rafael Natal, among many others. He is also one of the most decorated names in Jiu-Jitsu; winning prestiguous tournaments for multiple times such as being  3x Pan American Champion (Black Belt Division 1995, 1996, 1998), and winning the Brazilian National Championships.
In a 5-day intensive camp, Professor Draculino is taking time out to reach out to our Jiu-Jitsu competitors and regular students as well to share his knowledge and provide winning instructions for those willing to know more about tournament strategy and preparation or those training to test their skills in the Masters & Seniors World Championship happening on 7th of October.
On the table is a well-thought of strategic instruction syllabus for those interested to join. An official Gracie Barra competition shirt will given to participants and early bird discounts up for grabs!
GB.com: What can the students expect from you?
Prof. Draculino M.: I will try my best in this short period of time to push everyone to a really good phisical, mental and technical level. That training will be focused on a competition mindset.
GB.com: A little encouragement goes a long way.
Prof. Draculino M.: training hard in a good environment is ALWAYS a win-win situation. You get better physically, technically, mentally and you create bonds with your training partner that lasts forever. I will be 100 per cent focused on trying to make each one of the atendees better but also the team as a whole. I'm going for the Gold on the competition and personal level.
GB.com: Will they be rolling on the mats with you?
Prof. Draculino M.:  I will be glad to try to squeeze one or two necks on that mats : )
GB.com: What's your mindset during competitions?
Prof. Draculino M.: I put on my mind that I am there because I chose to be there. Nobody forced me. So it is my OBLIGATION to try my best and leave it all on the mats: losing or winning.
____________________________________________________
More information can be viewed by visiting the registration link below.
Visit the Registration Page by Clicking Here
Professor Draculino Videos
______________________________
Visit the Registration Page by Clicking Here