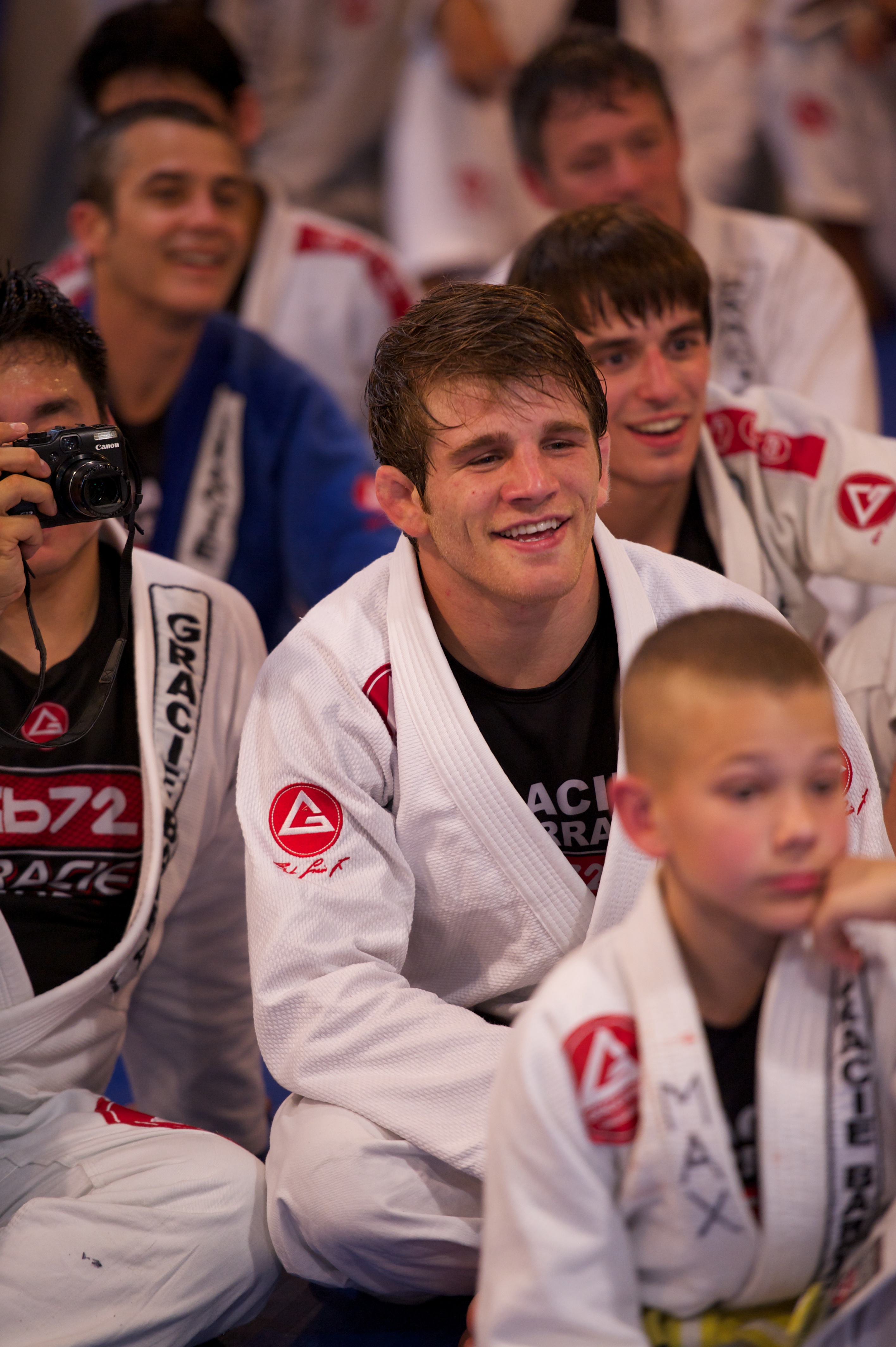 On this video Professor Ana Laura Cordeiro is practicing a cool spinning arm bar from the turtle position while Professor Zé Radiola coaches her into the steps of the technique.
Ana has a back injury and can not compete but she is participating in the camp just to support the team. Way to go Professor!
Coach A.J is a student from Professor Eduardo de Lima and trains at the Gracie Barra Clearwater School. He is an up and coming Gracie Barra champion that will be soon representing the Team well in the Black Belt division.
On this video Coach is showing one of his favorite half guard sweeps to his team mates participating in the GB Compnet-Camp Pan Am 2012.