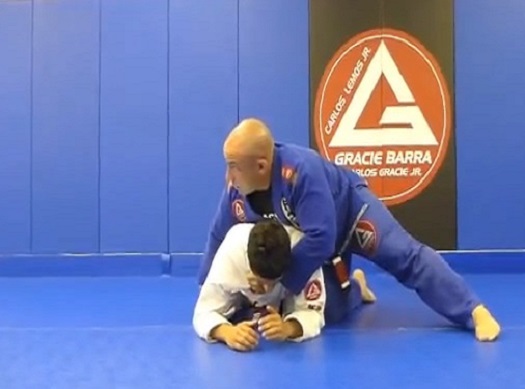 A Tight & Extremely Effective Choke
Professor Orlando Sanchez is a black belt, owner, and head instructor at Gracie Barra Pasadena.  He recently made a  trip to Chicago to help teach a seminar with other GB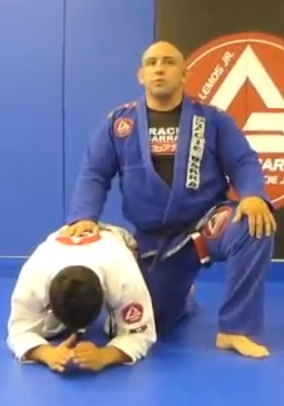 Black belts. The purpose of the seminar was to help Gracie Barra athletes prepare for the Chicago Open.
In this video Professor Orlando explains the collar choke from turtle position. He explains that a lot of guys, especially white and blue belts, tend to take a break in the turtle position, which is where you can make a move to capitalize and implement this very powerful and effective choke.
If you find your opponent in this position, start by placing one arm around your opponent and putting your leg out to establish a good base. Now the next thing you are looking for is to place your other hand across and underneath your opponents chin, just like you were doing a regular back choke. On this choke you don't necessarily have to get your hand underneath as deep as you can. You need it just enough to get to the opposite side where you can hold a tight grip on the gi.
Now you can use your opposite hand to grab your opponents ankle and slide your head to the back of his head, so your chest goes towards the floor. Begin by switching to your hips and start walking forward like a clock. This is a really tight and extremely effective choke that should have your oppenent tapping out very quickly
Watch the full video demonstration break down here.