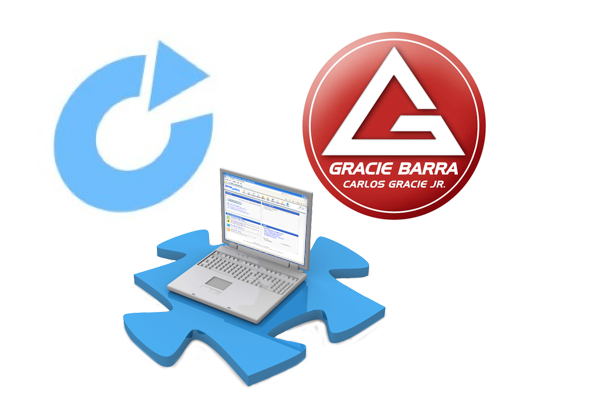 Join the PerfectMind3 Sneak and Peek Webinar this Thursday
Gracie Barra Jiu-Jitsu and Championsway have been working over the past 4 years to provide GB schools with a software solution that allows our instructors and staff to better manage their classes and students. We are now on the final stages of development for PerfectMind 3.0. The new version is on the words of Championsway "An extremely simple, fast and completely web-based new version of PM".
"Perfect Management is the school management platform used by the vast majority of our premium schools in North America. Championsway has been the leading software provider in martial arts industry for many years and I trust they will continue to improve their product to support our schools and instructors on facing the challenge of teaching Jiu-Jitsu for Everyone".  – Prof. Flavio Almeida, Ex. Director GB Association
Gracie Barra Jiu-Jitsu members are invited for a Webinar to take a look at PerfectMind3. The event will be this Thursday, August 2nd at 12pm Pacific Time.
We are excited with the new functionalities of the software and hope it will make it easier for GB Leaders across North America to manage their schools. Find below the letter we received from Championsway inviting GB Leaders for the Webinar and their Show to take place in Anaheim in late october.
—-
Hello,
First we want to thank you so very much for your ongoing support and hope that your summer season is going well.
We are very excited to announce that we are about to release an amazing new version of PerfectMIND for Gracie Barra.  An extremely simple, fast and completely web-based new version, PerfectMIND 3!
This Thursday, August 2nd at 12pm Pacific Time we will be presenting an exclusive sneak peek for Gracie Barra, a live tour on the forthcoming new PerfectMIND.  Be the first to see this great new product for your business!  If you haven't yet done so, you can register here:  https://www3.gotomeeting.com/register/683650574

Also!  You may have heard that we are putting on our annual 2-day event The CWAY this October in Anaheim, California.  It's a very informative and beneficial 2-day event of amazing speakers, business classes and PerfectMIND training.  We will be providing an exclusive workshop on PerfectMIND for Gracie Barra.  It's October 19th and 20th at The Hyatt Hotel in Anaheim, just minutes from Disneyland.  Tickets are available for only $99 for a limited time and we are proud to announce an exclusive offer for Gracie Barra:  Tickets are 2 for 1.  You can see many more details athttp://cway.championsway.com
Thanks again for your ongoing support and I look forward to connecting with all of you during the PerfectMIND 3 tour this Thursday!
Sincerely,
Travis Ketler
Customer Service Manager
ChampionsWay Enterprises, Inc.