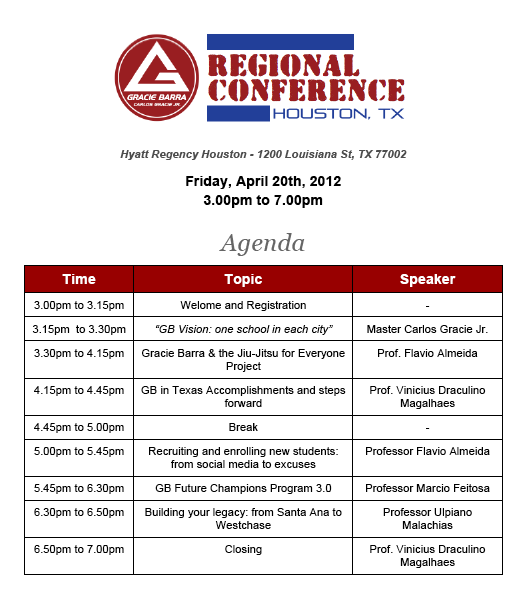 A Message from our Regional Director inviting all GB People from Texas.
The 2012 Gracie Barra Houston Conference is this Friday and Professor Draculino is sending out a message that he wants to see all GB Texas staff members there. All you have to do is register and then show up ready learn.
This conference will be an invaluable experience that will improve the Jiu Jitsu experience for everyone involved with Gracie Barra as you will here Master Carlos Gracie Jr. discuss his vision for Gracie Barra worldwide as well as here from many other Gracie Barra instructor's discuss how we can make that vision a reality.
Check out this video of Professor Draculino adressing the Gracie Barra Texas staff members.

To find out the Dates of the GB Regional Conferences in other states, click here