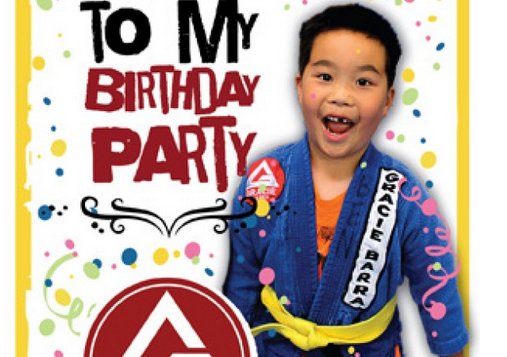 Description: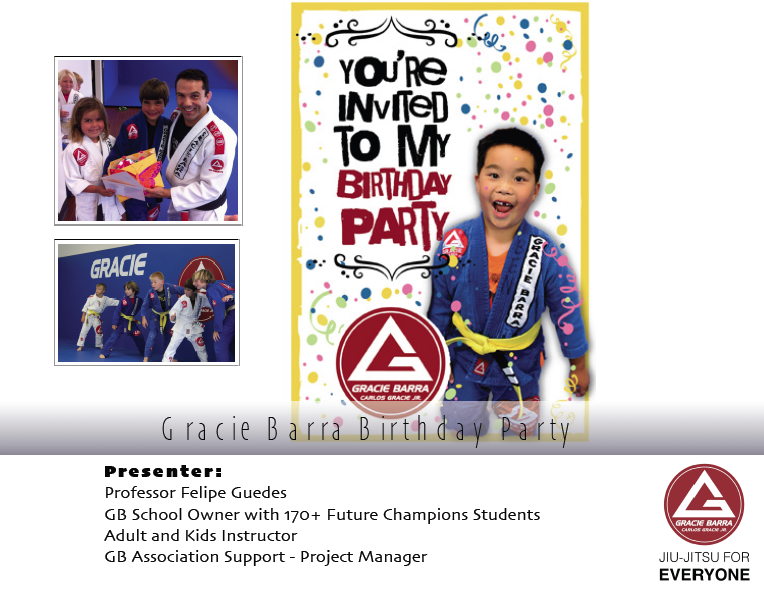 Generating extra income and a simple and fun way!
This Webinar will be available to all GB Schools
Gracie Barra is hosting one more webinar next Monday, September 4th at 10am. Prof. Felipe Guedes is hosting and presenting a very special webinar were he will be sharing everything about how to have a successful birthday party at your school. He is one of the most successful Gracie Barra Professors on teaching kids having now at GB San Clemente a 170+  students enrolled at the Future Champions Program. Birthday Parties are a excellent opportunity for the school to make your students happy, to provide extra income to your staff and to generate leads for your school. Get informed on this Online Show how can you make this happen on a simple, organized and fun way.
"Birthday Party is a win, win, win situation where where staff, school owners and students can benefit tremendously. Not to mention the help on introducing Jiu Jitsu to new people." – Felipe Guedes
A few topics for this Webinar:
What should I offer for birthday parties?
Who should run the parties?
What is the process for running a martial arts birthday party?
What should I include in the party packages?
Class Structure
Birthday Party checklist
Parents Hand Out
Take a minute to register by clicking here . This Webinar will be available to all GB Schools.