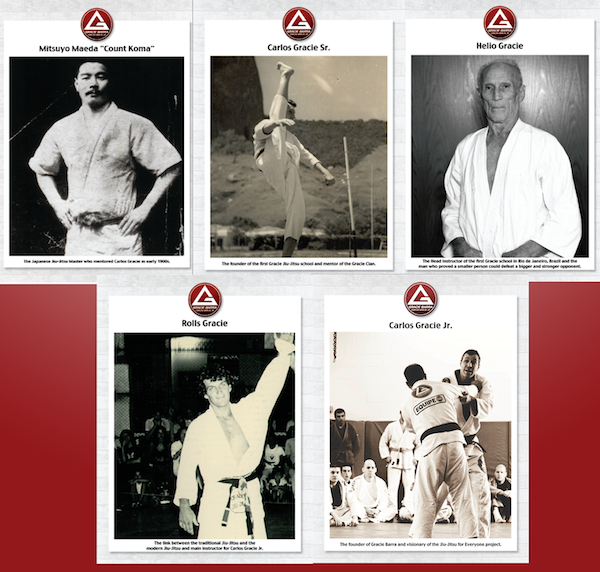 Provide an Experience at Your School that Promotes the GB Lifestyle
Our focus is to help support each Gracie Barra school in every corner of the world, while maintaining a high-level of instruction, quality and student experience at each school. The GB Legacy Posters are available at the GB Solutions Store to help improve the look and feel of your school. You can either purchase them or download them to your computer to print from anywhere.
This set of 5 posters of the great masters of Brazilian Jiu-Jitsu is great way to display the history of Gracie Barra at your school. Count Koma, Master Carlos Gracie, Master Helio Gracie, Master Rolls Gracie and Master Carlos Gracie Junior. Keep the legacy alive in your school!
The Legacy poster set is comprised of 5 posters and are 18 x 24″ in size.