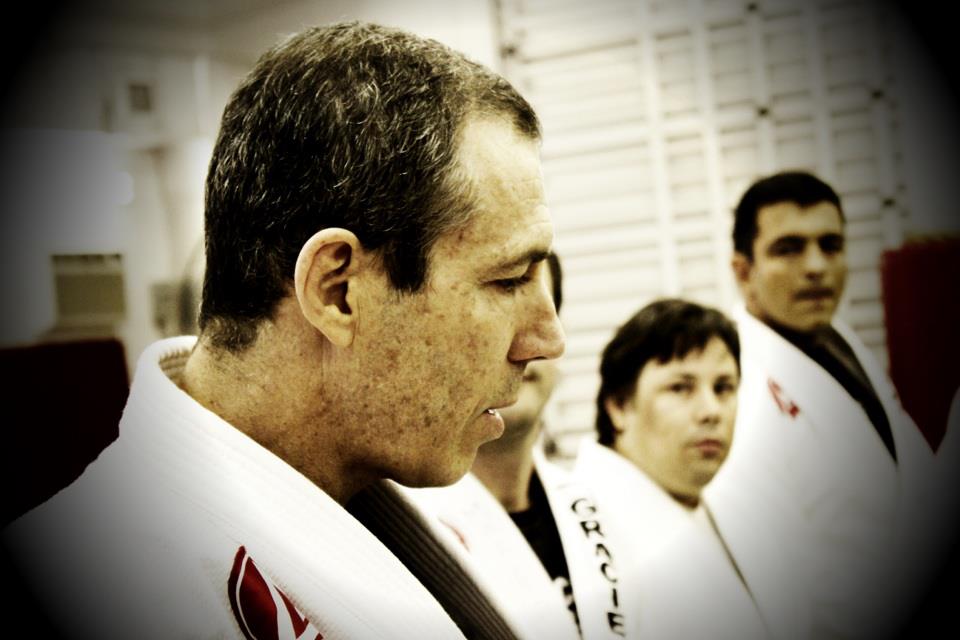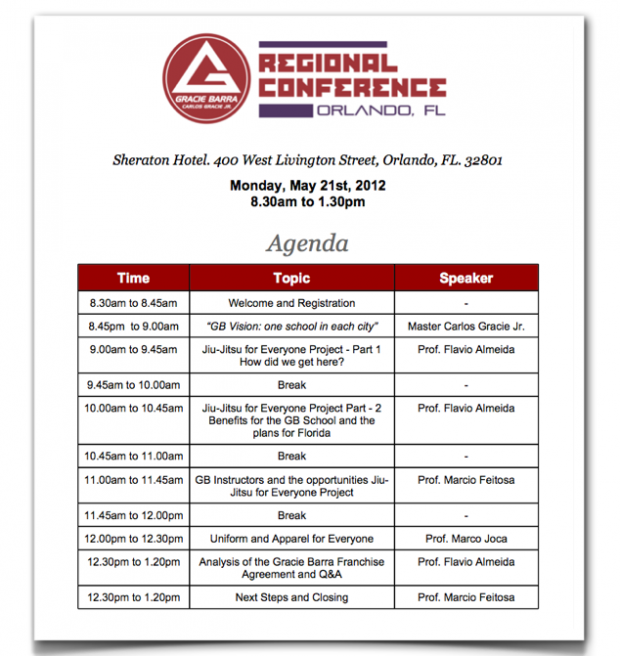 Gracie Barra Association Releases the Agenda for the Meeting with School Owners, Professors and Key Staff from Florida Gracie Barra Schools
This Monday, May 21st, Gracie Barra Association will host one more of its Regional Meetings in Orlando, FL. This is the 2nd meeting from a series of 7 meetings that will happen aorund the United States, Canada and now São Paulo, Brazil. The Regional Conferences aim at providing local support and further the discusion about the JJ for Everyone Project at the regional level on some of the most important areas where Gracie Barra operates.
The Orlando Conference will be hosted at Sheraton, Downtown Orlando from 8.30am to 1.30pm. The meeting will be attended by all GB Schools form the region and will also have the participation of Master Carlos Gracie Jr.. GB's founder has been in Florida for a week teaching seminars and meeting owners of all our schools in the state.
The agenda for the meeting was disclosed today and can be downloaded here. The focus will be the details of GB's Jiu-Jitsu for Everyone Project, the challenges and opportunities presented by Florida and the details of the GB Franchise.
To register for the event, visit the Registration Page. School owners don't pay and it is only $49.00 for staff members.
Cheers,
GB Association Team