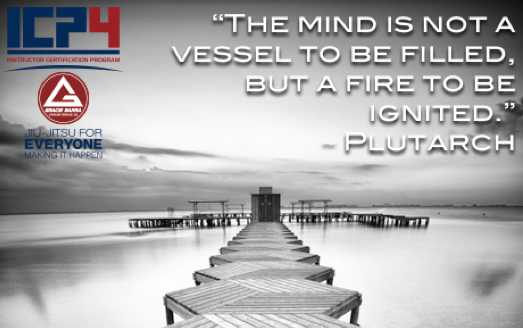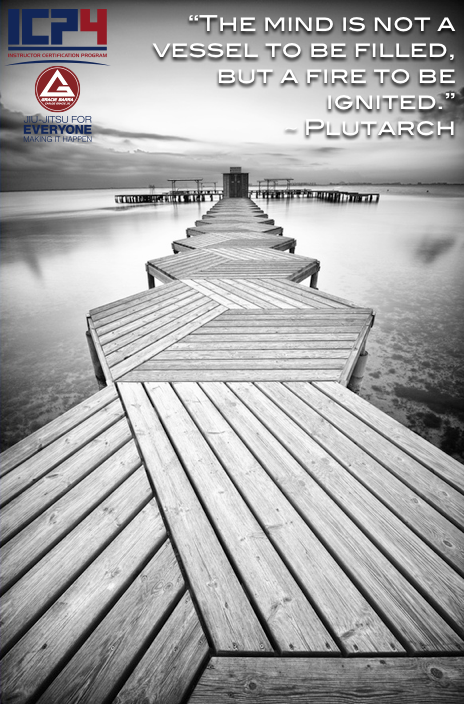 GB.ICP4 Campaign: "Inspire Learning"
Gracie Barra started a campaign called "Inspire Learning" to help promote the GB.ICP4. The idea behind the campaign is to use the social networks like twitter and facebook to virally spread the message of the program and in doing that reach to all GB instructors and leaders around the world.
"We want all GB people to join the certification. Office and teaching staff, school owners, athletes, anyone who plays a role at Gracie Barra should take the time to take the courses. To help promote the initiative we have selected some inspiring quotes about education, teaching and learning and we are blending them with eye catching images. It is our goal to inspire our Instructors all over the world to take the courses. We want them to enjoy the learning experience instead of taking the ICP4 as a burden they are technically obligated to do" Flavio Almeida, ICP4 Coordinator
The 4th version of the Gracie Barra Instructors Certification Program will be launched October 1st. For now, all Gracie Barra Jiu-Jitsu instructors should hurry to register since space is limited.
To register for the Gracie Barra Instructors Certification program Click Here
;