Benefits and Services
Gracie Barra is a Global Jiu-Jitsu Team. Our community of instructors, students and athletes is built by over 700 GB Schools on six continents. Since 1986 Gracie Barra has been shattering records, innovating and contributing to the expansion and professionalization of Brazilian Jiu-Jitsu.
The Gracie Barra School benefit by some or all of the items below:
Use of the Gracie Barra Brand
Gracie Barra is recognized by the Jiu-Jitsu and martial art communities as powerhouse for world class athletes and instructors. Our schools are recognized as a well structured, professional and family oriented by people on the community we operate.
The member school is granted the exclusive right to use the Gracie Barra name on the region where it operates. Gracie Barra gives the GB School an authorization to make use of the Gracie Barra brand and trademarks under specific brand and operating rules and guidelines.
Wholesale Discount on Gracie Barra Products*
A profitable proshop is a very important part of the operations of our member schools. Students and their families wear GB shirts, hats and uniforms with pride helping promote the GB lifestyle on their communities.
Member schools have access to training and relevant information on how to operate a GB proshop and have access to all Gracie Barra products at wholesale price. Moreover, member schools receive a comission from all purchases made by their students on GB Online store.
*Some of these services are restricted to premium schools located in the United States.
The Gracie Barra Method and Systems
Gracie Barra has developed successful business model to run a Jiu-Jitsu school. This model is in use by over 700 GB Schools worldwide and has delivered growth and teaching quality for tens of thousands of GB Students.
GB member schools have access to the GB Methods and Systems through a comprehensive School Operations Manual and the Gracie Barra Instructors Handbook that covers relevant information on areas like:
Jiu-Jitsu classes, curriculum and Programs
Sales Program
Marketing
Staffing
Business operations
Business planning
These two documents are powerful tools on the hands of member schools since they teach the staff of Gracie Barra schools how to successfully teach Jiu-Jitsu for everyone.
Training and Support*
To help member schools implement the Gracie Barra Method and Systems, Gracie Barra offers several training activities and support geared towards the school's staff. Since the Gracie Barra Method and System is constantly updated our support group is a great resource for ongoing assistance and coaching on how to run different aspects of our school's operations.
Here are the most important training and support activities member schools have access to:
Operations Manual
GB Online Training Programs
GB School Owners Facebook Group
GB School Onboarding
GB Virtual Headquarters
Email Support
Regional Conferences/Online Team Meetings
Marketing Campaigns
E-books
Regional Headquarters
*Some of these services are restricted to premium schools located in the United States.
Gracie Barra Certification Program
Gracie Barra Instructors must be certified through our Instructor Certification Program (ICP).  All GB schools are expected to register its instructors at the Gracie Barra Instructors Certification Program so they can be updated on how to teach classes under the guidelines of GB.
Instructors who complete the certification program receive a GB Certification and can order a copy of the instructors handbook. Gracie Barra also issued certificates for those individuals who achieve the rank of a black belt under the GB Method and Systems.
Barra Monthly Marketing Campaign*
Member schools receive a suggestive marketing campaign Kit. These campaigns aim at creating traffic and rewarding existing students for referrals and their support top their schools. The kit comes with several items like banner for facebook page, banner for website, poster for the school wall and more.
*Some of these services are restricted to premium schools located in the United States.
Barra Marketing Store*
To help member schools promote their programs on their communities, Gracie Barra created an online store dedicated to high quality and well branded advertising materials like fliers, posters, hand outs, guess passes and more. The Barra Marketing Store also provided member schools with relevant information on how to make the best use of advertising items to crreate traffic on to the school.
*Some of these services are restricted to premium schools located in the United States.
GB School Online Marketing Program
To help our schools promote Jiu-Jitsu on their communities, Gracie Barra has put together a comprehensive and effective school online marketing program. The members who opt to join the program receive a impressive GB branded website customized to your school, site maintenance, Search Engine Optimization Support, and much more.
Networking
A member school has access to a network of over over 700 schools, thousands of instructors and tens of thousands of students. The most evident benefit of is to be able to train all over the world. Your students love that. A lot of our member schools find useful to stay connected to other schools to exchange information, train together and build a strong competition team for local tournaments.
Supervision*
Member schools can rely on a designated regional director to access support and stay updated with GB's policies and procedures. The regional leader is an important resource for the schools to get advice from. They are also responsible for assuring consistency among the schools within the designated territory.
*Some of these services are restricted to regions where Gracie Barra has an established regional office.
Real Estate Consulting & Support*
Available to member schools at no cost are Gracie Barra's retail commercial real estate specialists who handle every aspect of the real estate process and add tremendous benefits and savings to the member school.
As soon as you are approved to become a GB member school, this included benefit gives you access to some of the country's premier retail commercial real estate experts, who are also seasoned experts on the GB business model and requirements. Our specialists have an in-depth understanding of the retail markets, the needs of Gracie Barra franchisees and what it takes to create a successful premium school.
Gracie Barra's exclusive commercial real estate consultants work hand and hand with our admissions department, ensuring a smooth process and avoiding the pitfalls common with outside brokers, those unfamiliar with the Gracie Barra model, and those who do not specialize in the intricacies of retail real estate.
Franchisee Interview and Needs Analysis
Market Research & Trade Area Analysis
Tenant Advocacy
Site Selection
Lease & Purchase Negotiations
Renewals & Relocation
*Some of these services are restricted to premium schools located in the United States.
Be part of the GB Family
Individuals that are currently running a BJJ School or are planing to implement a BJJ Program at their martial art school are eligible. Schools and instructors that identify with the GB Mission Statement, Core Principles and match the minimum requirements are welcome in the GB Family.
The 1st step is to fill out the APPLICATION FORM. The application will be evaluated and the applicant will be contacted within 5 business days.
Minimum Requirements
To become a part of the GB Family, you must comply with the set of rules and principles of good management and teaching practices established by the Gracie Barra Agreements
See below for some of the main requirements:
Monthly Fee: All Gracie Barra affiliates and Official Schools must pay a monthly fee to maintain membership benefits.
Rank: you must be at least a blue belt to become a Gracie Barra Affiliated School and at least a brown belt to become a Gracie Barra Official School and a Gracie Barra Premium School.
Training Uniforms: Official Gracie Barra Uniforms must be used by all students and instructors from Gracie Barra BJJ Schools. The Uniform Top and pants must have the same color during class.
Belt System: Every Gracie Barra BJJ School must follow the belt system from the International Brazilian Jiu-Jitsu Federation
Dojo Etiquette: Every Gracie Barra BJJ School should follow the Dojo Etiquette protocol provided by Gracie Barra Association
How to Join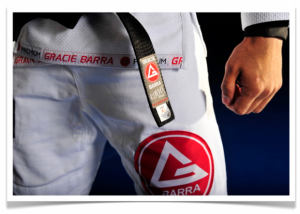 Gracie Barra is a Global Jiu-Jitsu Team. It was founded by Master Carlos Gracie Jr. in 1986 to provide a support network to help Brazilian Jiu-Jitsu instructors and school owners grow their schools and provide quality martial arts instruction for men, women and children.
Our team works hard on developing and implementing Gracie Barra method of Jiu-Jitsu instruction. Our curriculum, unique training philosophy, and well-structure classes make it easy for GB instructors worldwide to create a positive and friendly environment for teaching Jiu-Jitsu for Everyone!
Are you passionate about Jiu-Jitsu and would like to dedicate your life to keeping the Gracie Barra legacy alive? Do you see yourself playing an important role in your community by establishing a GB School?
Please fill out the form. One of our Admissions Department team members will contact you shortly.