GB Testimonial – Jasmine Sotoa
Jasmine Sotoa is a Jiu-Jitsu Enthusiast.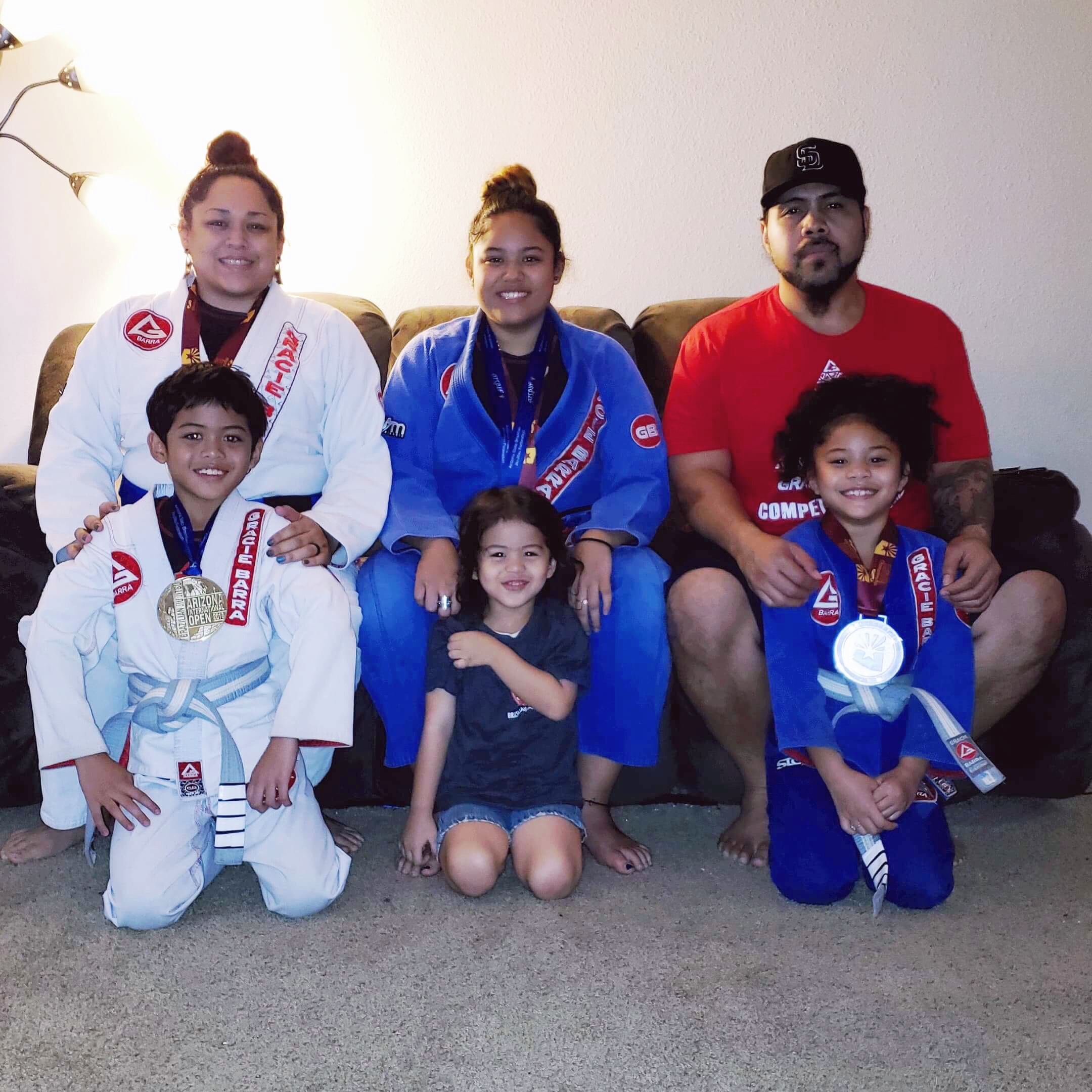 She has been training BJJ for over 1 year, and brought her family to join her after a couple classes. Since she started, Jiu-Jitsu has become a huge part of her life. The Sotoas are the perfect example on how Jiu-Jitsu can improve someone's life. You can see all the benefits that BJJ has brought into their lives: they got in better shape, their family got more united and all of them had a huge improvement on their self-confidence. Keep scrolling down to know their history.
How did you hear about Gracie Barra and what made you come in for the first time?
We have family that has been practicing and competing in Jiu-Jitsu for many years, and I was interested in getting my children involved in martial arts, and so I searched for a school close to me (this was before GB Ahwatukee opened last year).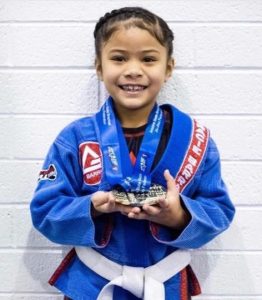 I stopped searching, and in April 2017 I saw that a Gracie Barra school had opened up right down the street from us. At this time, my kids had busy basketball schedules so I thought about trying it out for myself.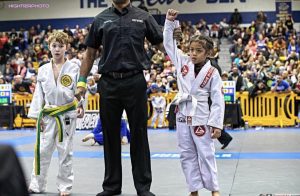 It took me a couple of months to work up the courage to actually go into the building and then attend classes, but I finally did it and have no regrets!
What hooked you and got you to join GB?
At that time, there was an upcoming Women's Self Defense class. I attended that class with my teenage daughter, which was led by Professor Flavio Almeida & Coach Vivi Almeida. This was my first experience with jiu-jitsu and I was so impressed with the self-defense techniques we learned that I decided to try a Fundamentals class. The sense of empowerment I felt that day after finishing class got me hooked. I have always been an introvert and struggled with low self confidence.
The lessons learned in Jiu-Jitsu not only help with critical, quick thinking but also boost awareness and build self confidence as you begin to realize all the strength your body encompasses, and how to use it. Not to mention the great physical workout and stress release Jiu-Jitsu can be before or after a busy day.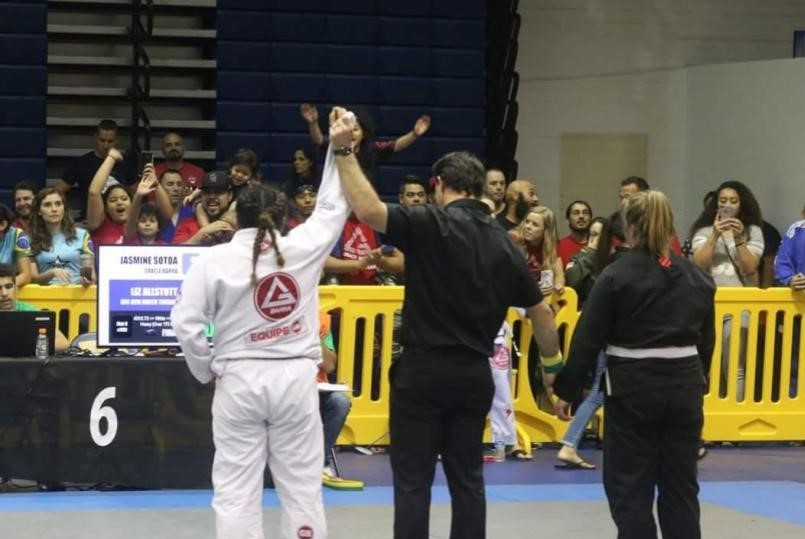 When did you decide to bring your family to Gracie Barra?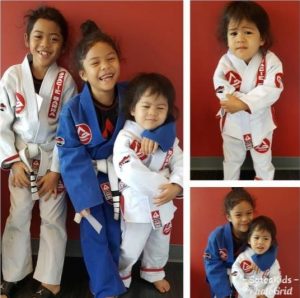 After a month of training in Fundamentals Class 4 days per week, as well as attending BarraFit classes twice a week, I was so excited that I had 3 of my kids try classes. They also love training Jiu-Jitsu and have been attending classes regularly ever since! We go basically everyday. Recently, we even had Dad join in and he's as excited as all of us!
What impact has GB Brazilian Jiu-Jitsu caused for you and your family?
BJJ has helped tremendously with my teenage daughter's self-confidence. Last year she was a Freshman at Desert Vista HS and I was so nervous about her transition into high school. She did very well adjusting, and I know having the support of her GB family helped so much with this. Professor Luis and the Coaches are like second parents to my kids, and I know that they are learning so much about discipline, respect, teamwork and positive attitudes each day they hang out at our GB home.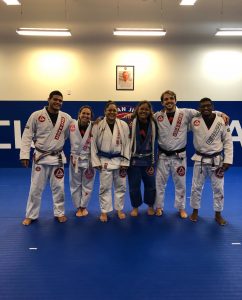 For myself, I would have never imagined myself competing in a jiu-jitsu tournament, approaching 40 yrs old, with 4 kids… AND getting a Gold medal! Jiu-Jitsu has helped me become a stronger person both mentally and physically over this past year. I'm so grateful for all the support from Professor Luis, our Coaches and my awesome GB Ahwatukee training partners. I don't make friends easily, so it definitely surprises me realizing that I've made so many friends/family members over the past few months… and they all train at GB Ahwatukee!
How do you think Jiu-Jitsu can benefit the Ahwatukee community?
I believe that Jiu-Jitsu can benefit any community, and I am grateful that it has come to Ahwatukee. Self-defense will always be important for men, women & children to learn and practice. Jiu-Jitsu teaches some of the best techniques for self defense as it helps develop critical thinking skills under the most intense circumstances. Grappling with a partner is the scariest, but also one of the most fulfilling things I've ever done. Most people are uncomfortable with having others in their personal space. Jiu-Jitsu breaks down those barriers & can develop a sense of trust between people, that I believe helps make our community strong but humble. We look out for each other, push each other to do better, and choke each other (laughs). We support each other through wins and losses, and we keep on pushing forward.