Is now a safe time to train at Gracie Barra Simi Valley? Why you should start today!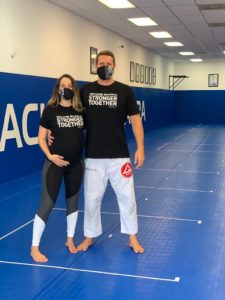 Gracie Barra Simi Valley is respecting Federal and State level guidelines. We have a staff mandatory use of face mask, 6ft distancing in training (white squares on the mat determine the training areas), super elevated sanitation protocol (the whole school is cleaned after every single class), maximum number of participants per class and more, all while trying to create the safest possible environment and, at the same time, creating a fun, challenging and growth oriented environment.
However, uncertainty is the key word in the moment we are all living. We know very little about this pandemic and are still going to have many more months of uncertainty in our lives, but if there is one thing that is certain is that we all need to stay active and healthy.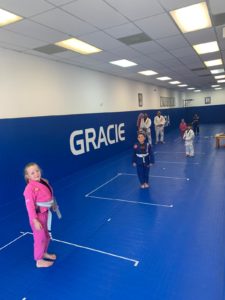 The quarantine has made life very different in the last couple of months, many of us struggled achieving our necessary daily amount of exercise and had more to eat than we hoped for. So when should you change this cycle? The answer is now! Your whole life can change in one moment, the moment you make a decision that will break a cycle, when you decide that you had enough and now is time to work towards your goals!
We believe that Jiu-Jitsu meets all of the requirements to become a positive addiction in anyone's life. With the constant physical exercise, mental challenge, brotherhood, discipline and lessons on overcoming difficulties you can strive to become that version of yourself you always wanted to be.
I hope to see you in the mats ASAP so we can get after it together!
Professor Andre Almeida