Ricardo Almeida No-Gi Jiu-Jitsu Seminar at GB North Phoenix
No-Gi Jiu-Jitsu Seminar with Jiu-Jitsu and UFC Legend At GB North Phoenix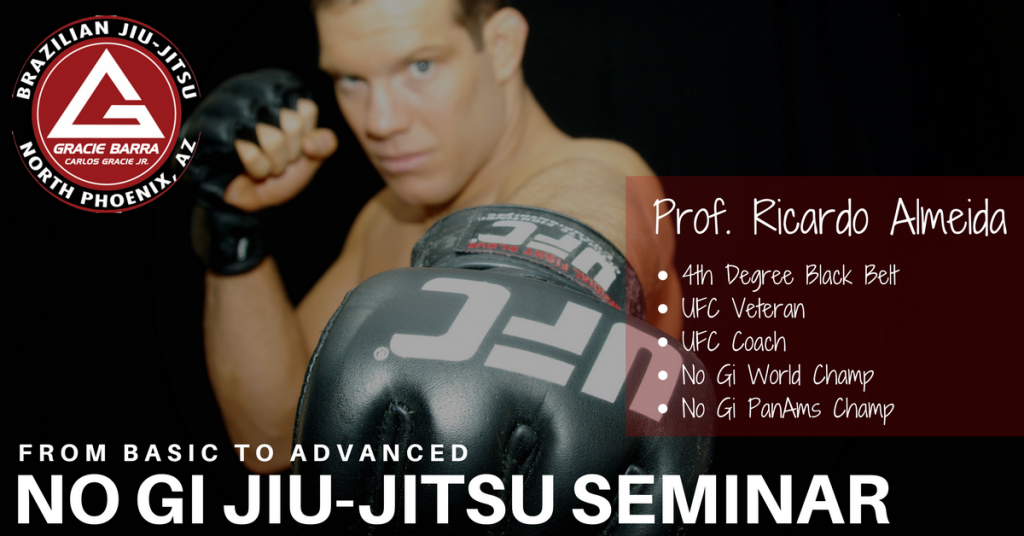 Hello Everyone!
Super excited to announce Prof. Ricardo Almeida will be coming to GB North Phoenix Next Month to Teach a 2.5 Hours No-Gi Jiu-JItsu Seminar.
The event will focus on basic and advanced concepts to help you develop your grappling and self-defense skills.Students from all levels (10yrs) and Up are welcome.
Ricardo is one of the most consecrated fighters and coaches in the history of Jiu-Jitsu and MMA.
This is Another amazing opportunity to learn and be inspired by a legend of our sport. A true pioneer who has inspired many generations of Jiu-Jitsu Fighters and Teachers Around The World.
**The first 10 students to register will pay only $60.00 Registration Fee. Regular Registration is $75.00 until May 9th. Last Minute Registration is $90.00.
Non-GB members Registration $100.00
For more information email info@gbnorthphoenix.com or all (480) 887-8673