Never Give Up – Powerful Insight On Dealing with  Injuries In Jiu-Jitsu, Martial Arts and Sport In General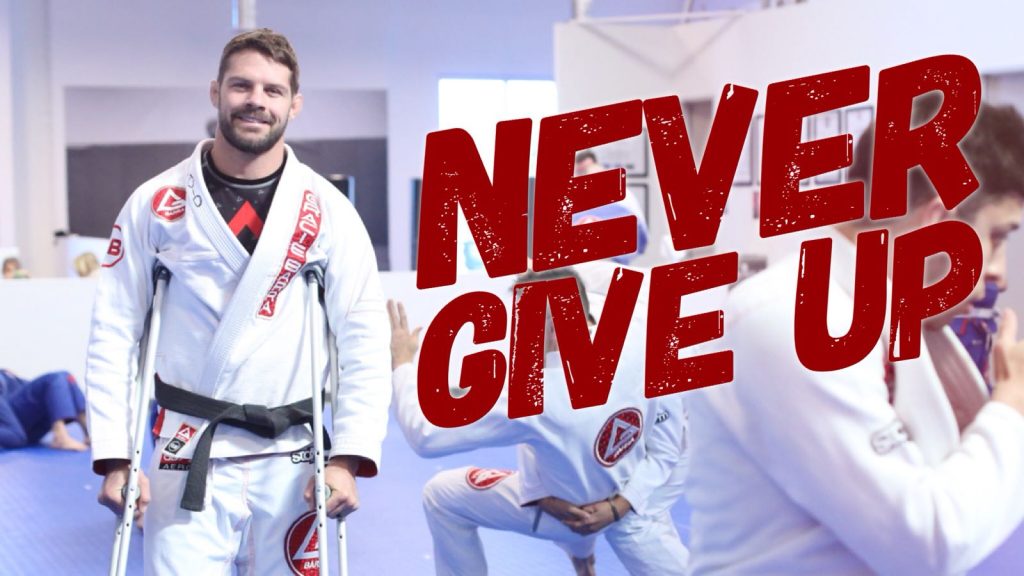 Injuries are not common in Jiu-Jitsu. In Fact BJJ is considered to be the safest of all grappling arts.
At the Gracie Barra North PhoenixJiu-Jitsu and Self-Defense School students safety is our number one priority. The full implementation of the Gracie Barra Method and its safety guidelines have brought injuries on the practice of Jiu-Jitsu at our school to the very minimum.
However, just like any other sport injuries may happen and it is important we take a positive approach so they do not become a dead end to our journey.
On this video, Prof Flavio Almeida shares a powerful insight on dealing with injuries in Jiu-Jitsu, Martial Arts and Sports in general.
Our head instructor has just experienced a foot injury on a major international competition and sets an amazing example with an inspiring story of commitment and perseverance from Prof. Flavio Almeida, Head Instructor of GB North Phoenix in Arizona.